Design Sprint
From concept to a working demo in 5 days. At Fabrique we work a lot in Scrum. Because working Agile gives acceleration, flexibility and knowledge exchange. Design sprints are based on a similar mindset and principles.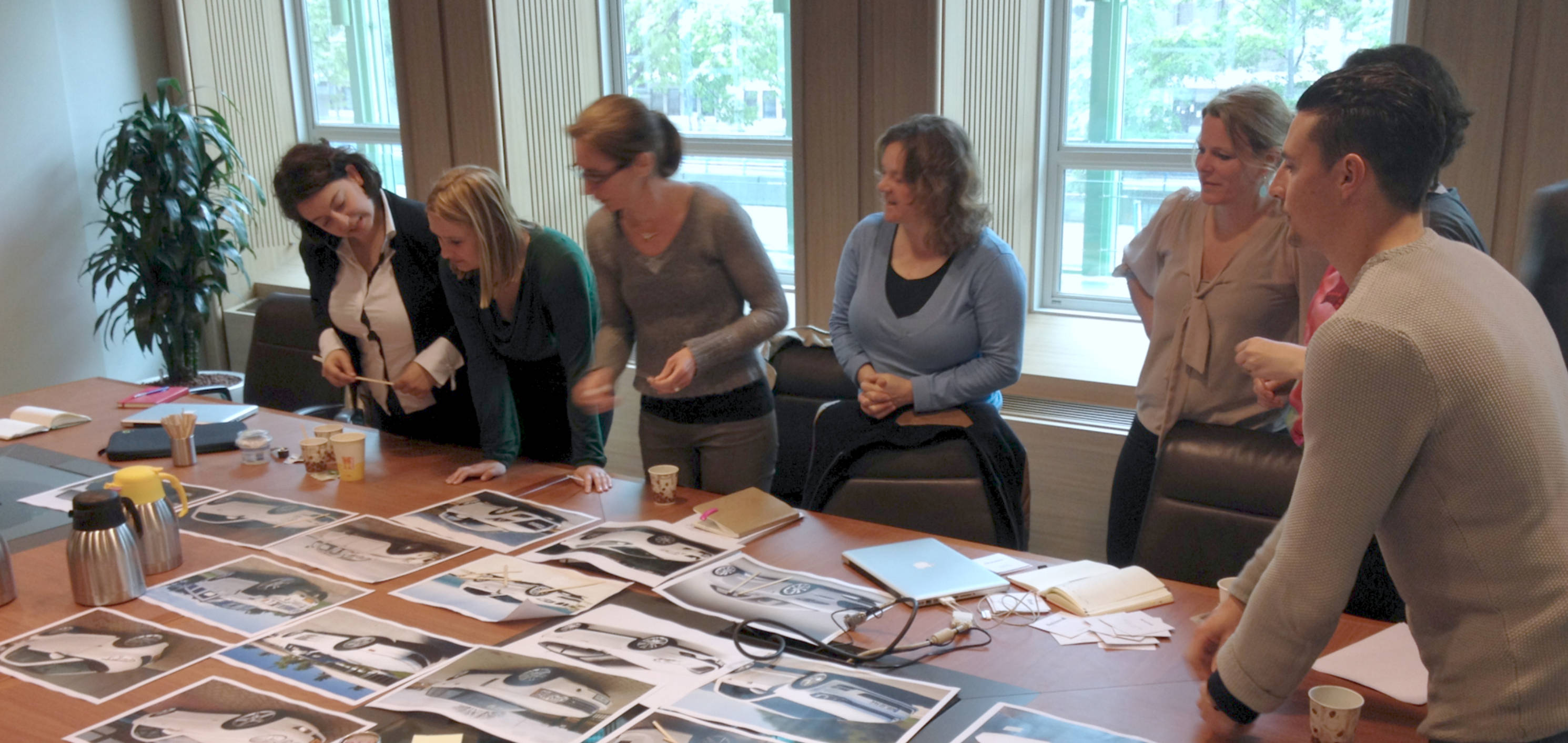 Start small, think big, act fast.
At Fabrique we tackle a lot of projects with the Scrum methodology. Because working with Agile leads to acceleration, flexibility and knowledge. Design sprints are based on a comparable mindset and principles. Choosing your priorities promotes focus and efficient and effective teamwork. In a set amount of time, usually a week, we create maximum value.

The team is composed of Fabriquers and experts from the client. The Fabrique team members are people who have proven to work well together, who can think quickly and design effectively. People who put their money where their mouth is. Start small, think big, act fast.
Each design sprint is tailor made.
Design sprints are used to make a new product or to improve an existing one. We support organisations in various stages of their venture. After determining the problem (where does it hurt the most, where should we start, what do we need to learn or solve first?) we sometimes start by working out an initial, clear product vision. We usually design and develop a first prototype. This way, clients profit the most from our knowledge in the area of brand-driven design, concepting, and design research. But each job is different.
We could, for example:
Design your product or service into a number of clear screens, visuals or prototypes which are convincing and clarify what you are talking about.
Turn your pitch of 120 slides and overflowing information into a clear and powerful story.
Take a look at the conversion rate options for your website and improve sales.
Sharpen your brand, positioning, and proposition into a solid and distinctive concept.
Go/No Go.
The design sprint is concluded with a demo and an evaluation of the results. Because in the end, that's what it's about: find out, in a short time, for a low price, if there is a demand for your concept, if it is feasible and/or if it actually works. It tells you if is it a good idea to keep investing in this project, or not. That way you can save yourself a waste of resources.
Agile principles are more important than the normal rules of the game.
Sometimes, it can be a good idea to follow different steps than Google Ventures prescribes; when it comes to innovations that are difficult to test straight away, for example. Activate your mind, is our motto. Agile principles are more important than the normal rules of a design sprint. At Fabrique, we sometimes call our design sprints Pressure Cookers: it is amazing how much a focused team under pressure can achieve in the space of one week!