Amsterdam Metro Oostlijn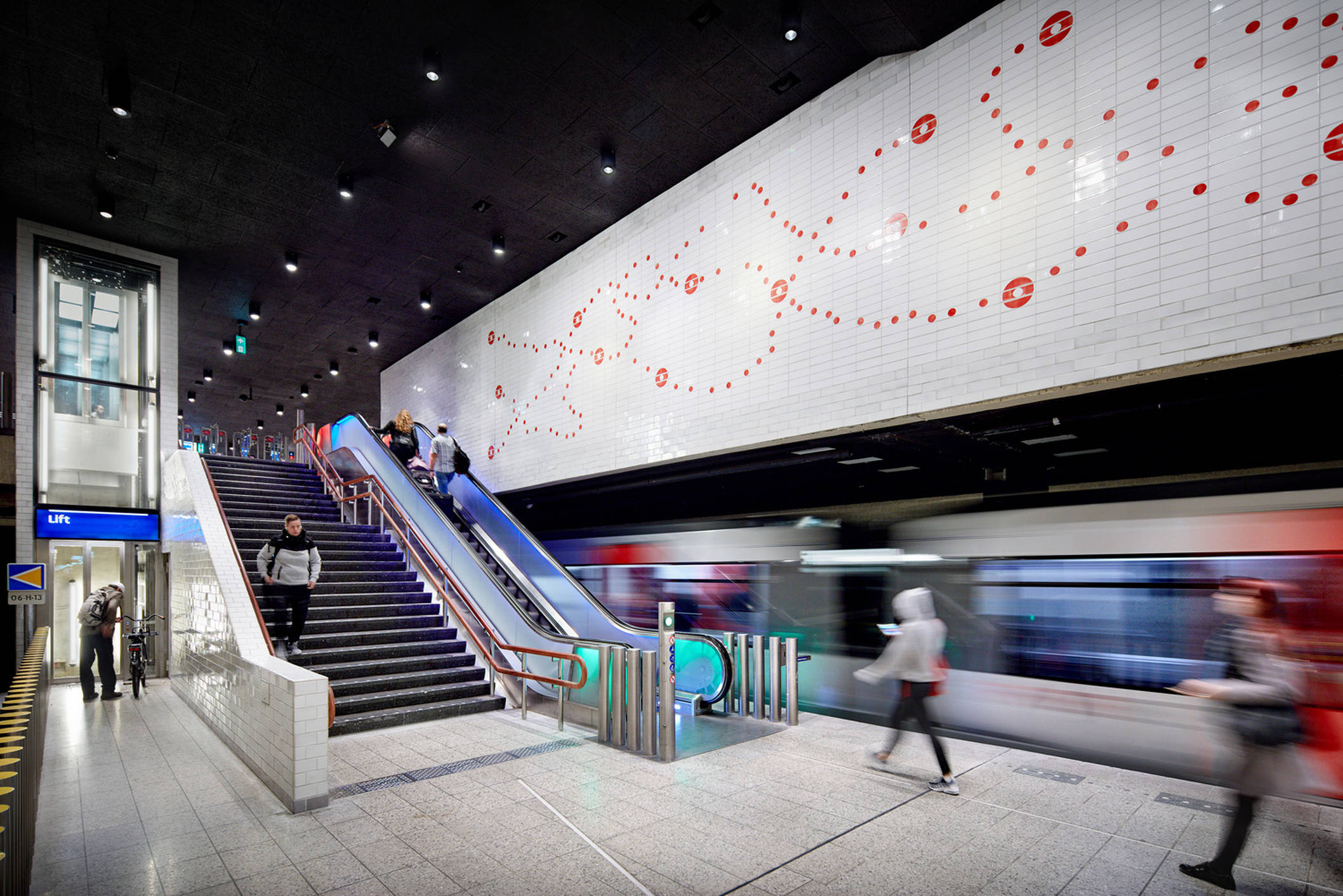 The Amsterdam Oostlijn (Eastern Line) runs from the central station to the south-east of Amsterdam, partly underground and partly above ground. Over the years, the original brutalist design from the 1970s has become very cluttered. Fabrique and architectural firm GROUP A jointly won the competition for the renovation of the metro line.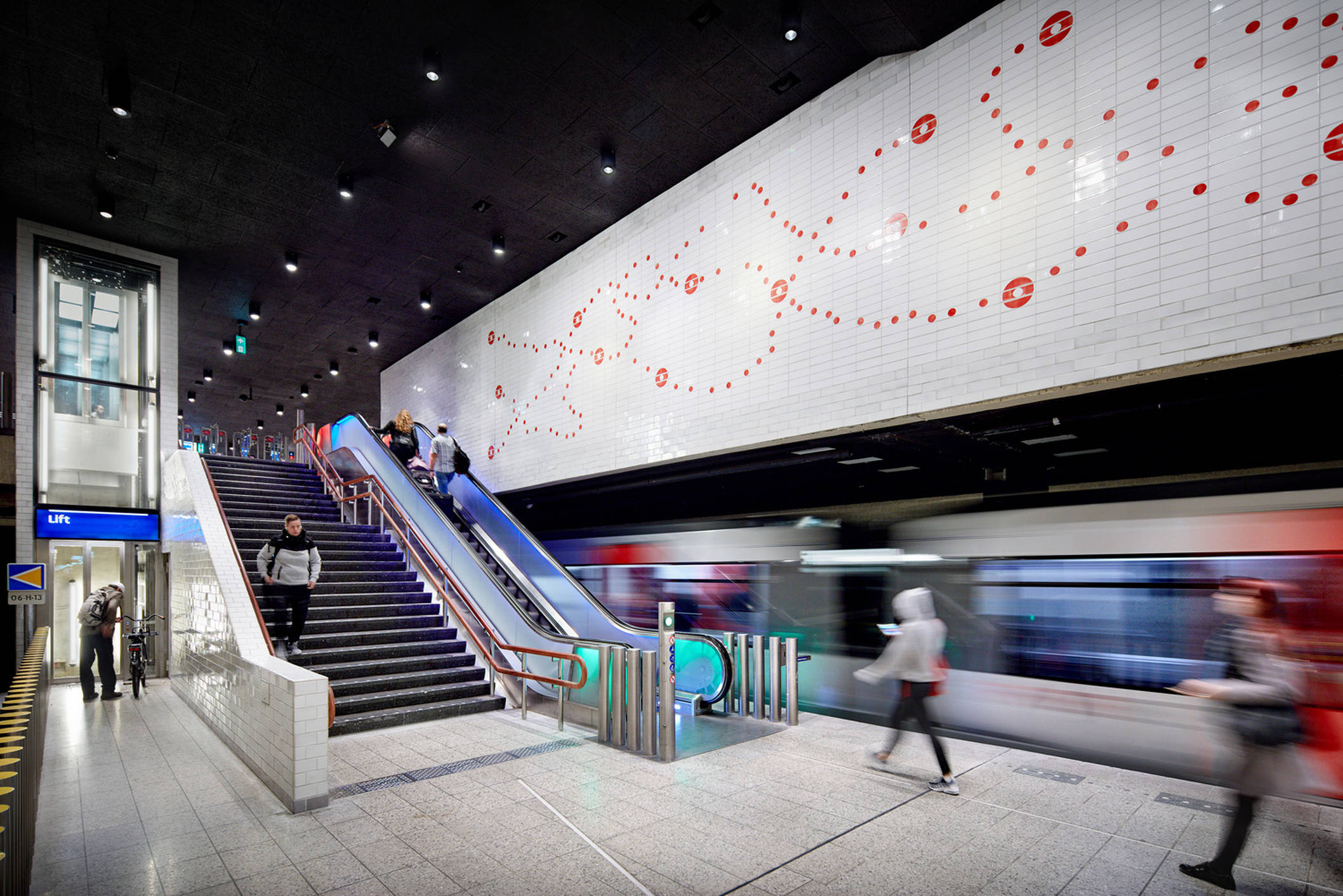 Consistency for travelers
The Oostlijn design, by architects Spängberg and Van Rhijn, dates from the 1970s. Over the years, however, the original concept has been watered down, leaving the Oostlijn unequipped for the future. Fabrique and GROUP A provided the design and remodeling of the underground platforms, passages and entrances of sixteen stations.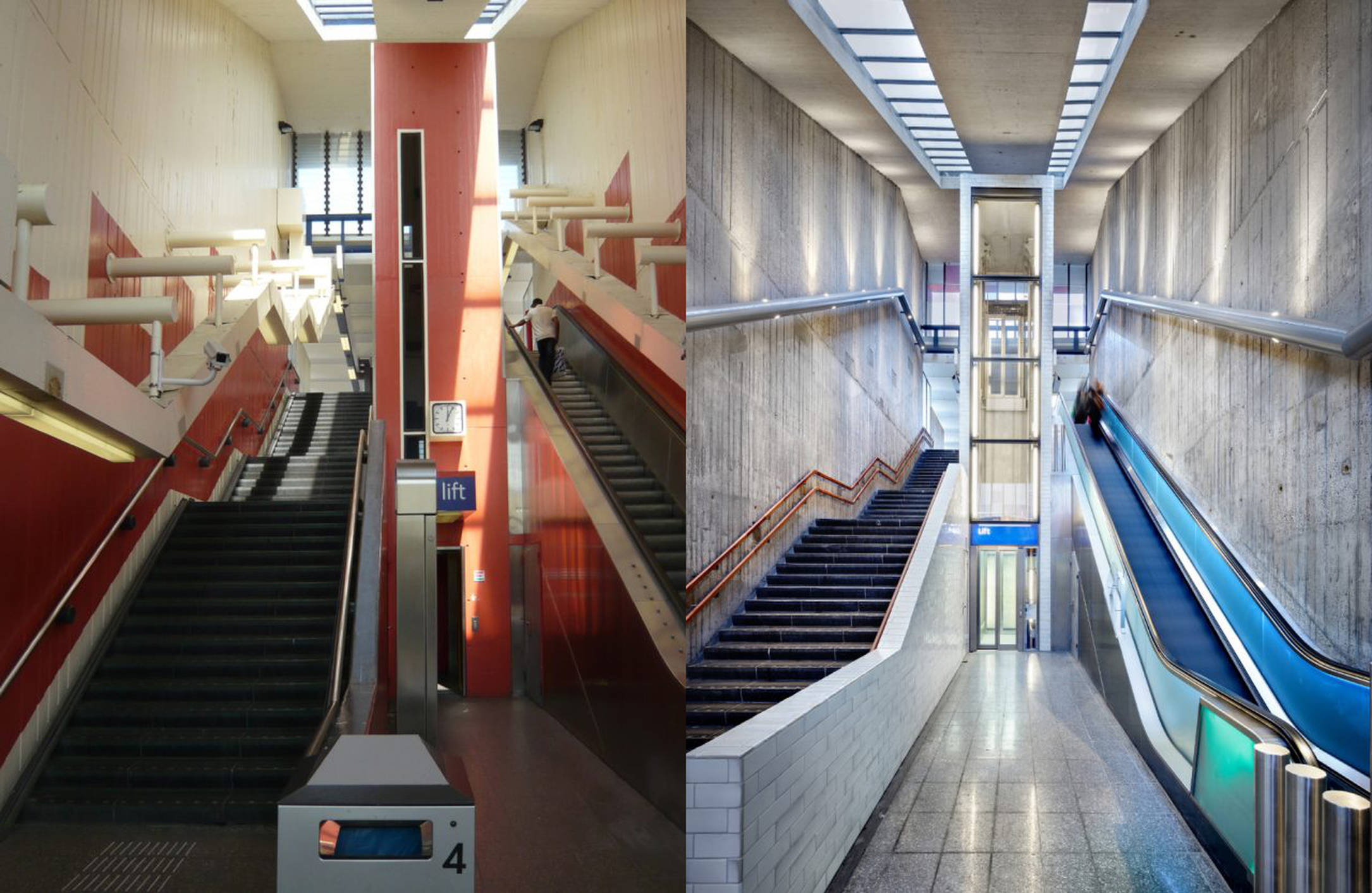 More comfort, structure and safety
By using the original "DNA" as the basis of our design, we created a solid and uncluttered background. Transparently coated brutalist concrete has been cleaned and illuminated to reveal its original beauty and character. Indirect lighting means people can comfortably have a sense of the space around them.
Alcoves have been demolished and walls smoothed to improve passenger flow and sense of social safety. Spatial interventions bring daylight and better wayfinding. Light accents and large open spaces allow travelers to orient themselves more easily. Opening elevator shafts enhances the metro's findability in the city.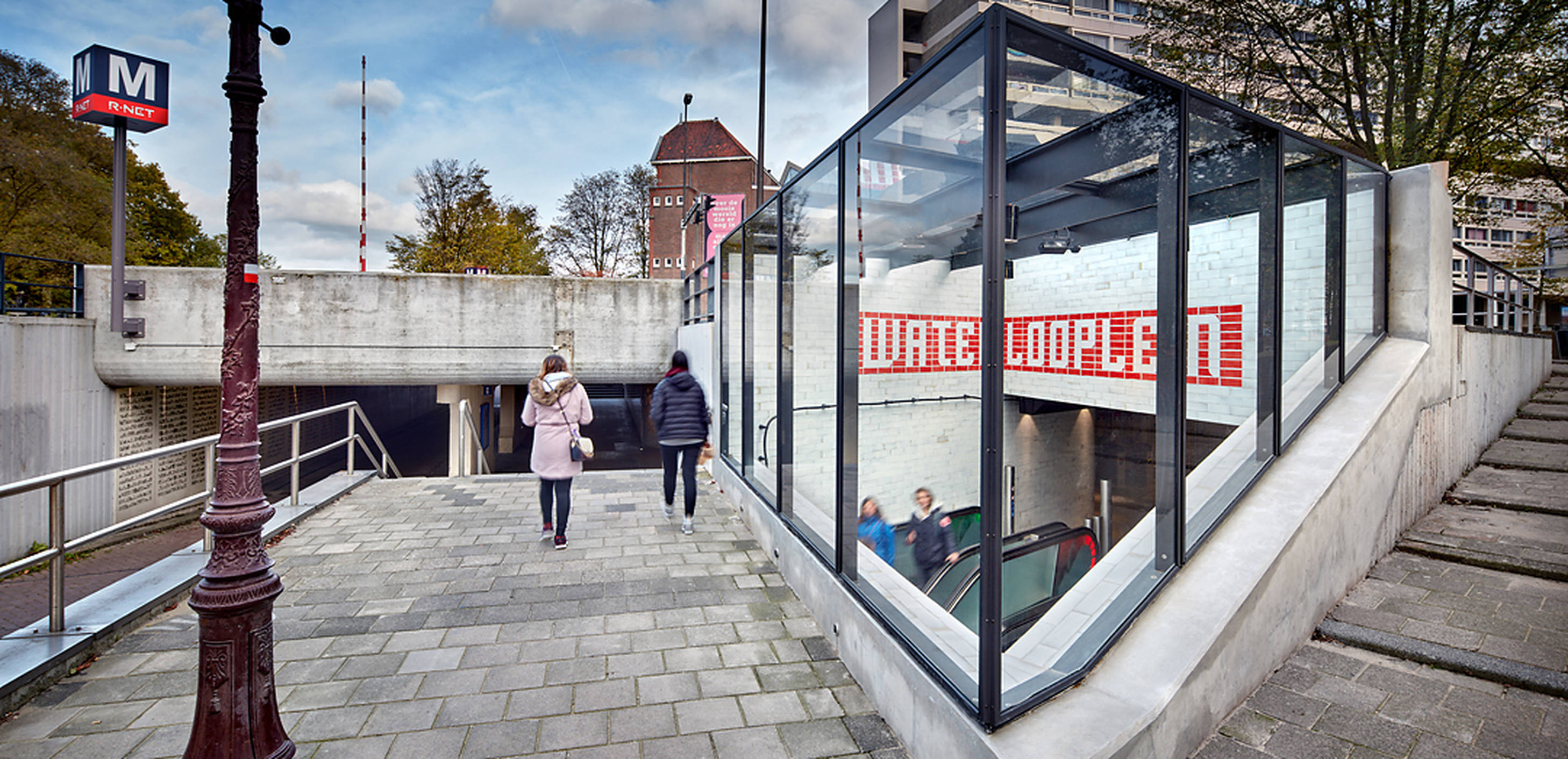 Contrast between old and new
The original design's constructions are uncompromising and rugged. The new additions have the same distinctiveness, but more refined details to accentuate the contrast between old and new. Materials such as glass, custom-glazed tiles and hardwood in warm colors as a contrast to the unpolished character of the concrete. The metro's quiet use of color allows the materials to stand out.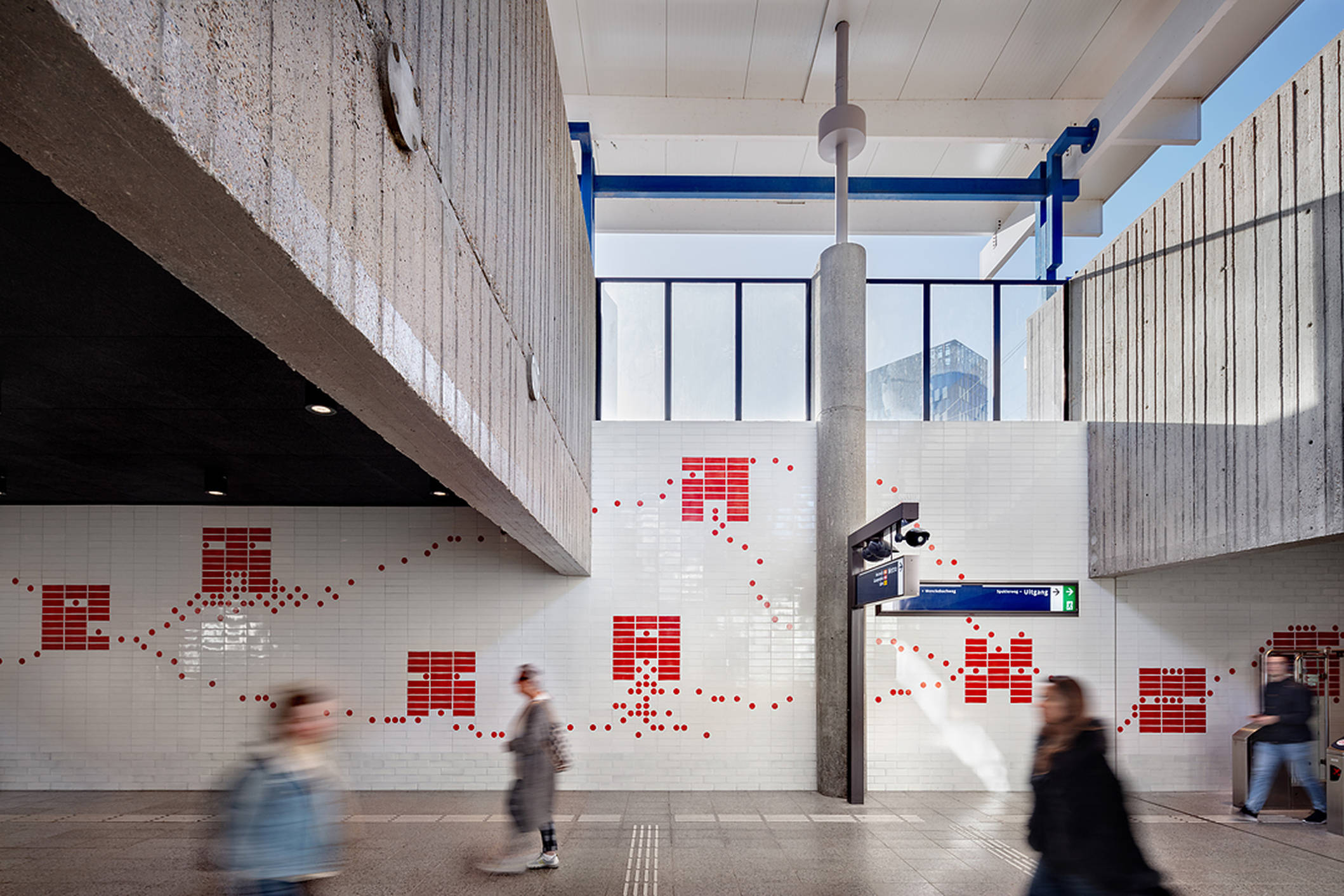 Contemporary
Our renovation transformed the negative image of the metro line into a new, strong, fresh identity. A contemporary metro line worthy of our Dutch capital: well-structured, comfortable and modern, with an eye for historical qualities.
UX in public space
As our cities become denser and the users of our public spaces and public buildings become more diverse, it is becoming more important to give those spaces the right form and meaning. We apply UX design in public spaces to create a pleasant environment for everyone. Read more about our vision and see other cases on our UX in public space service page.