Dordrechts Museum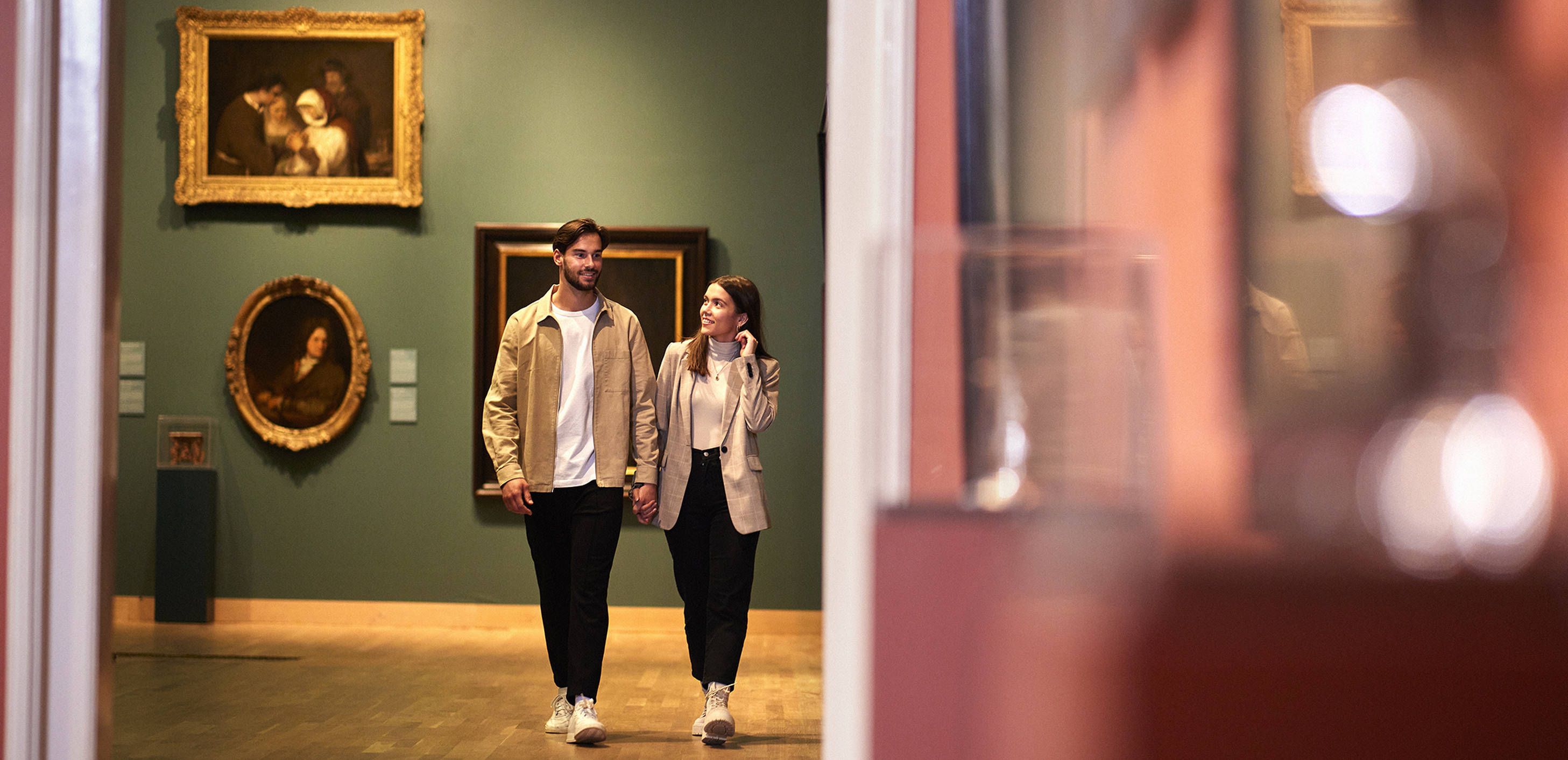 Dordrechts Museum is one of the oldest museums in the Netherlands. The online collection gives visitors a centuries-spanning overview of Dordrecht's art and history. We developed a new visual style and a new website.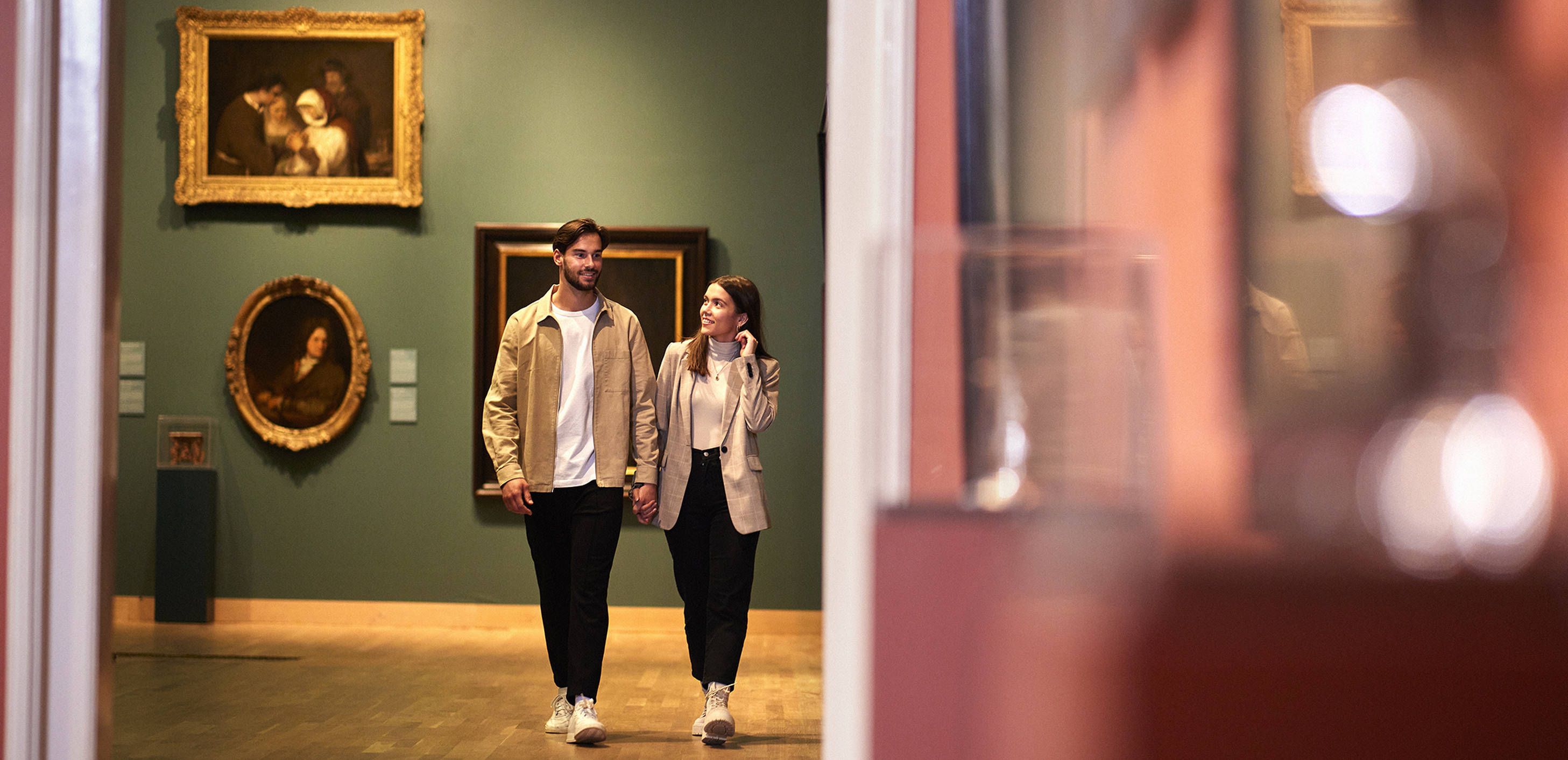 Six centuries of painting
Whether you are visiting the museum in real life or prefer to discover it from home: the new Dordrechts Museum website is an extension of the museum itself. A place where visitors can delve deeper into the story. The story of a painting collection spanning six centuries.
One structure, four websites
Using the same underlying principle, we have built four websites: for Dordrechts Museum, Huis van Gijn, Hof van Nederland and Regionaal Archief Dordrecht. Each website has its own unique design language, but uses the same structure. All four are managed through one CMS.
Because the CMS offers great freedom, Dordrecht Museum is now in a stronger position to tell its story. The CMS offers many options, such as choosing different colors, shapes and elements, allowing for a lot of variation. This way each museum can curate its own look and feel, but the four websites remain clearly linked.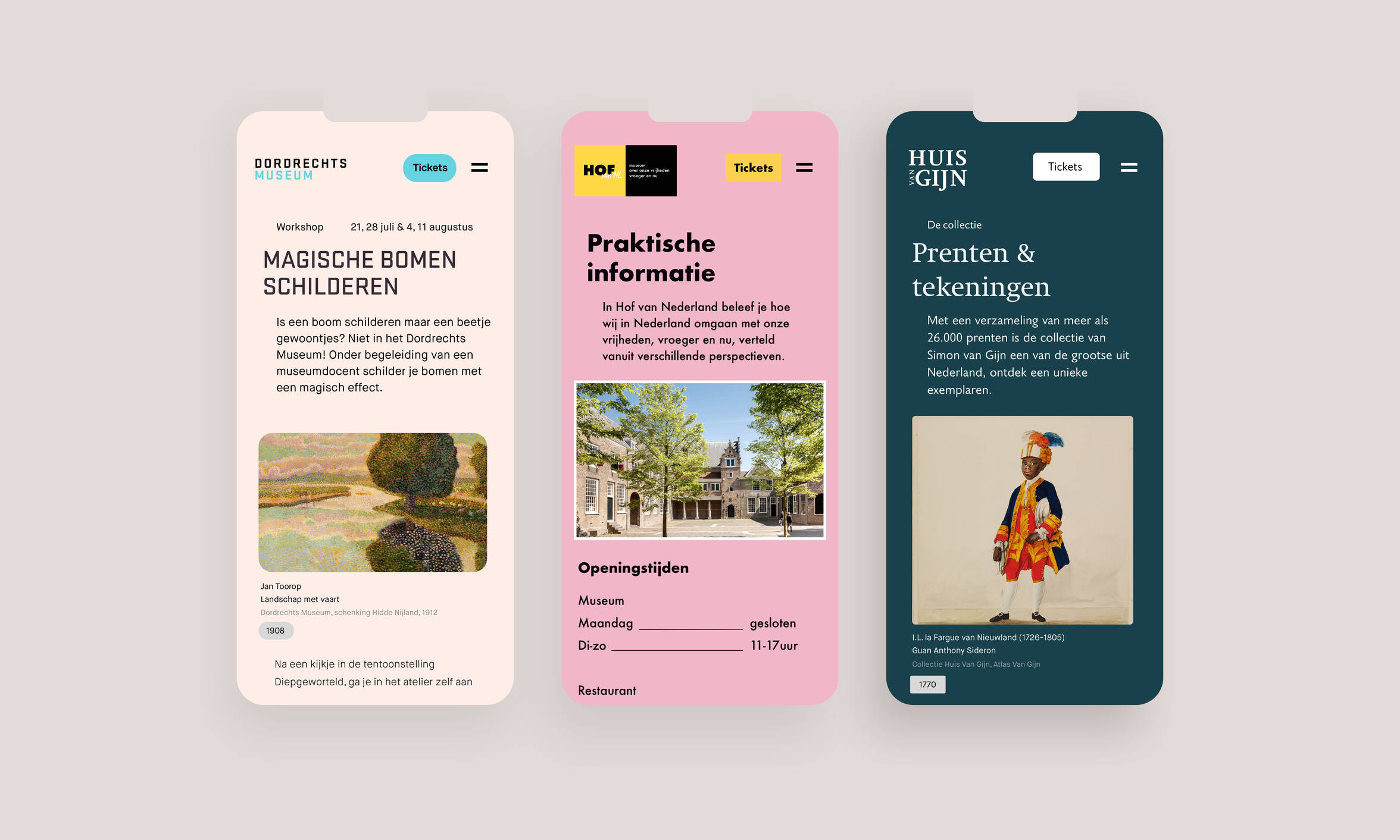 Form and function
During the redesign process, we developed a new design language and style. The font and color palette that we applied online was also implemented in offline communication channels. This has created a uniform style, recognizably Dordrechts Museum.
In addition, we have further optimized the website's accessibility. The layout has been designed for easy use of text-to-speech for blind and visually impaired people, and the videos have audio-descriptions and subtitles. This target group was taken into account in the contrast and visual design of the website. The size of the font was adjusted and color contrasts were chosen that work well for people who are visually impaired or color blind.
Let the collection surprise you
The user can enjoy the broad collection spanning six centuries of painting through various avenues. A visual timeline allows visitors to explore the collection in depth, like a card index system. This timeline highlights a number of fine works per century. You can lose yourself in the artworks within the timeline, or scroll through the centuries quickly to get a preview of the collection.
Sharing art is part of our mission. We've developed great new possibilities.
Collaboration
It was our pleasure to work with the Dordrechts Museum team for this project, as well as with the colleagues from Huis van Gijn and Hof van Nederland, whose sites are now also live. And we will stay involved: we maintain the websites around the clock. Our data team regularly looks at what conversion optimizations are desired and gives advice about SEO optimization. Through various dashboards, Dordrechts Museum can use Google Analytics to view website visits, but also see the conversion as a result of social campaigns and newsletters.