Dutch Lotteries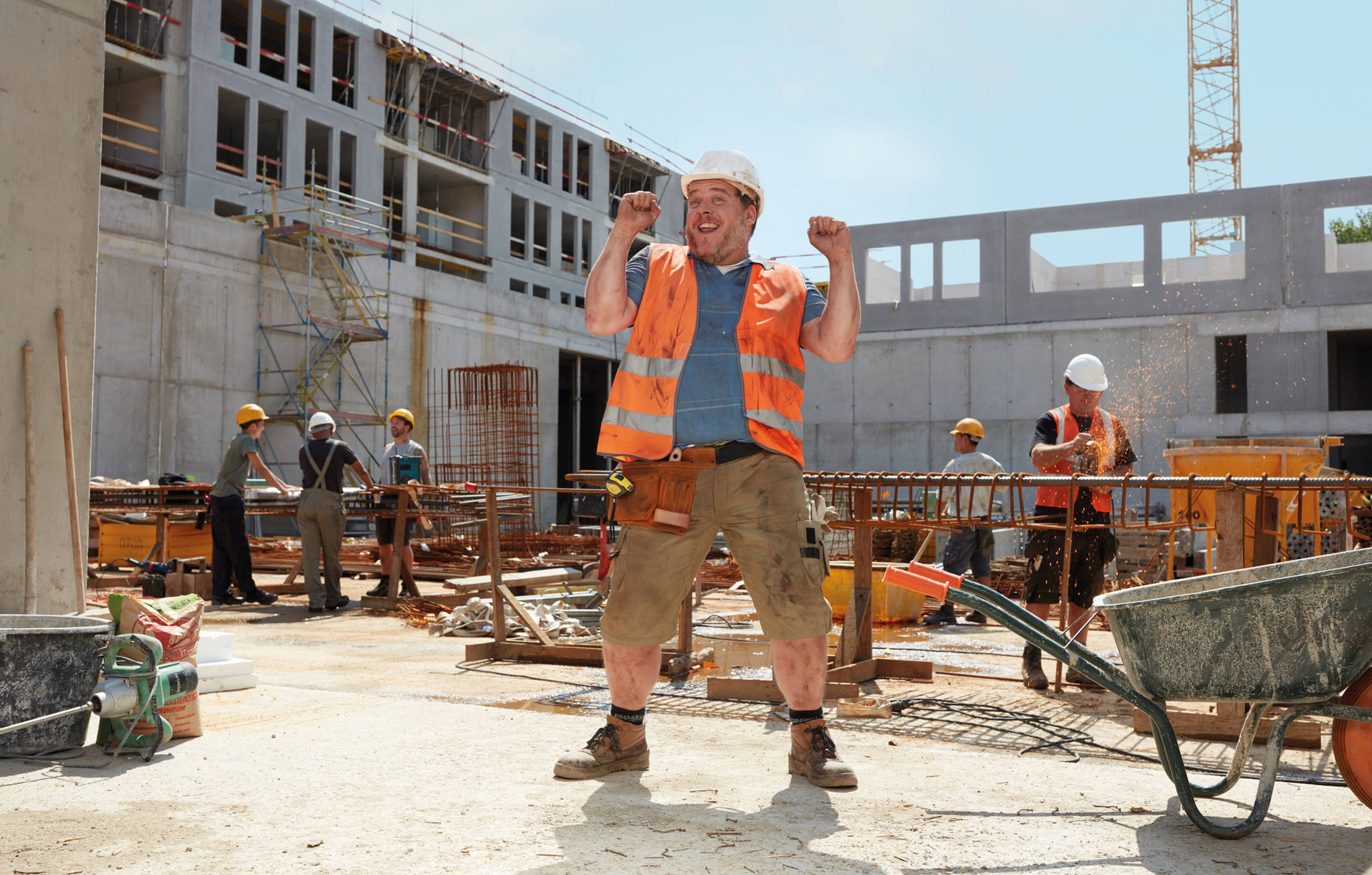 The world of lotteries and online gaming is changing. With the rise of e-commerce, new market players and changing legislation, the market that the Dutch Lotteries brands operate in has become a lot more dynamic than it was ten years ago.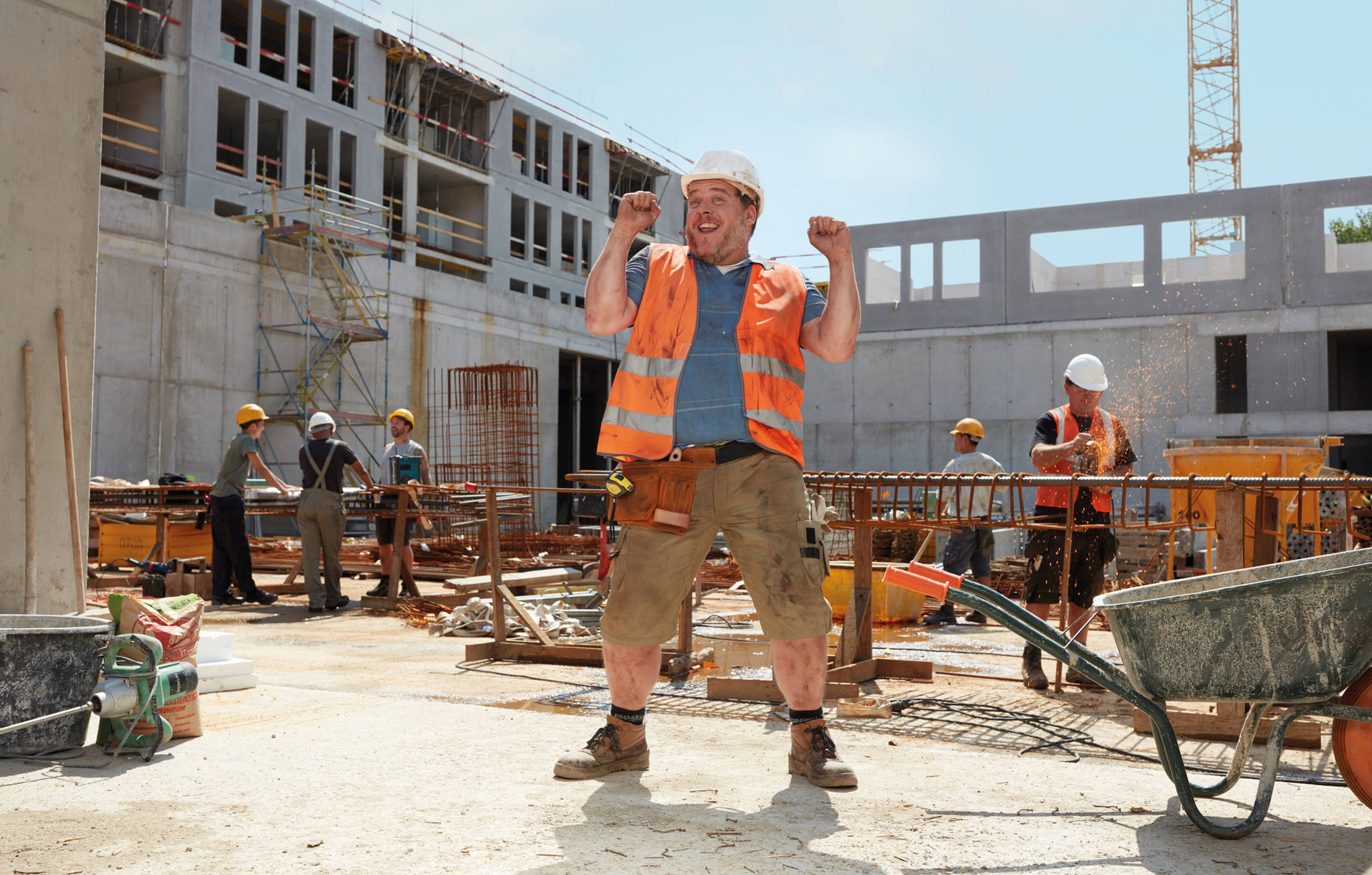 In 2016, seven well-known game brands became part of one umbrella organization: Dutch Lotteries (Nederlandse Loterij). Fabrique had been digital design partner for a number of these brands since before the merger in 2016. We help the Dutch Lotteries to maintain the balance between the organization and its underlying brands, and to keep an eye on the user experience across its entire web landscape.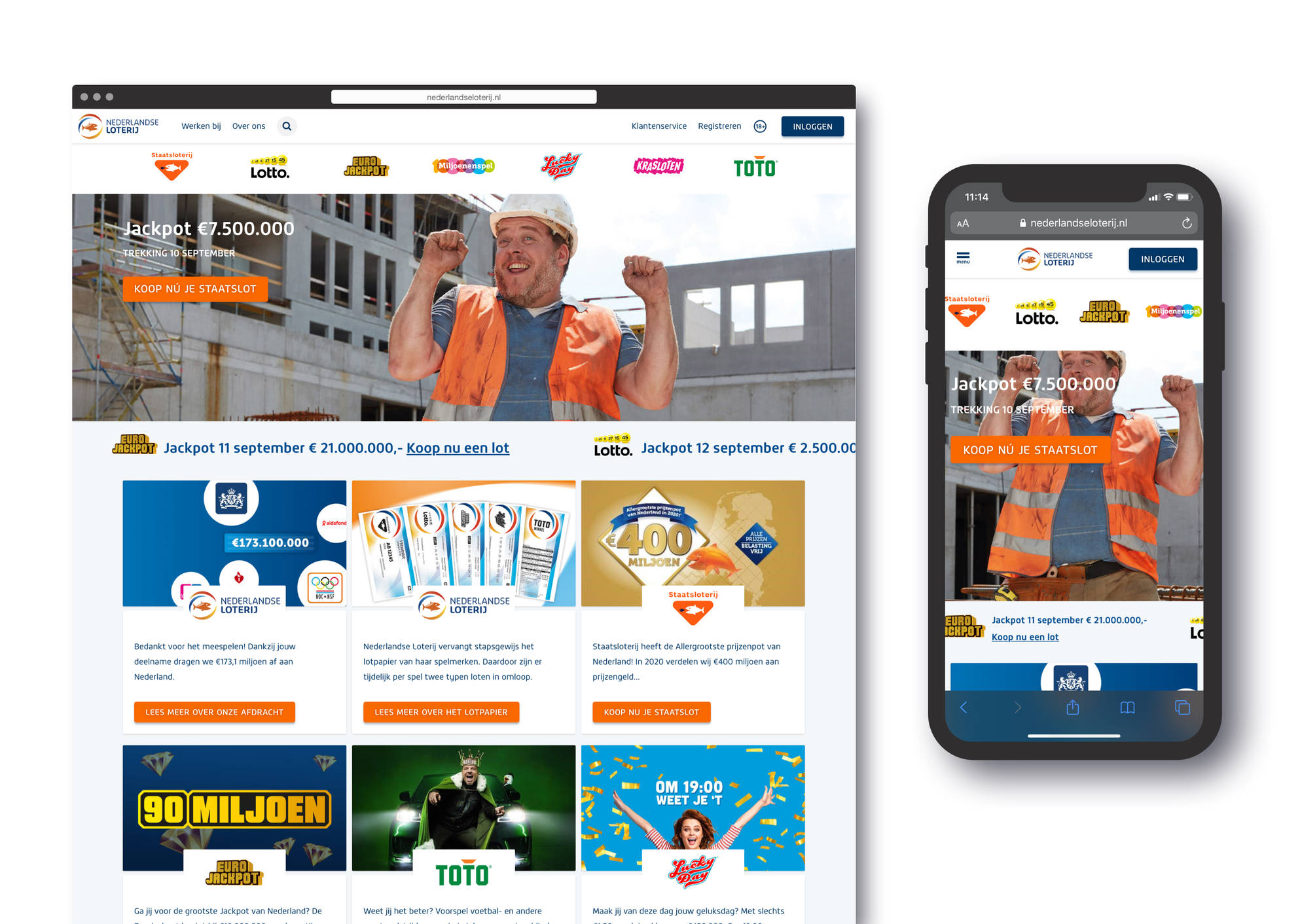 Fun comes first
In everything we do for Dutch Lotteries, enjoyable gameplay comes first. In intensive cooperation with Dutch Lotteries and a number of implementation parties, we put a smile on the faces of hundreds of thousands of participants every day.
Simple UX for complex business rules
Have you ever wondered what happens if someone takes out a new subscription just before the next draw, meaning the direct debit mandate cannot be processed in time? What happens when one person wants to raise their stakes in a group game? What happens with your online wallet when you win the million Euro jackpot? We do. Because a simple experience means more gaming fun, and more conversion.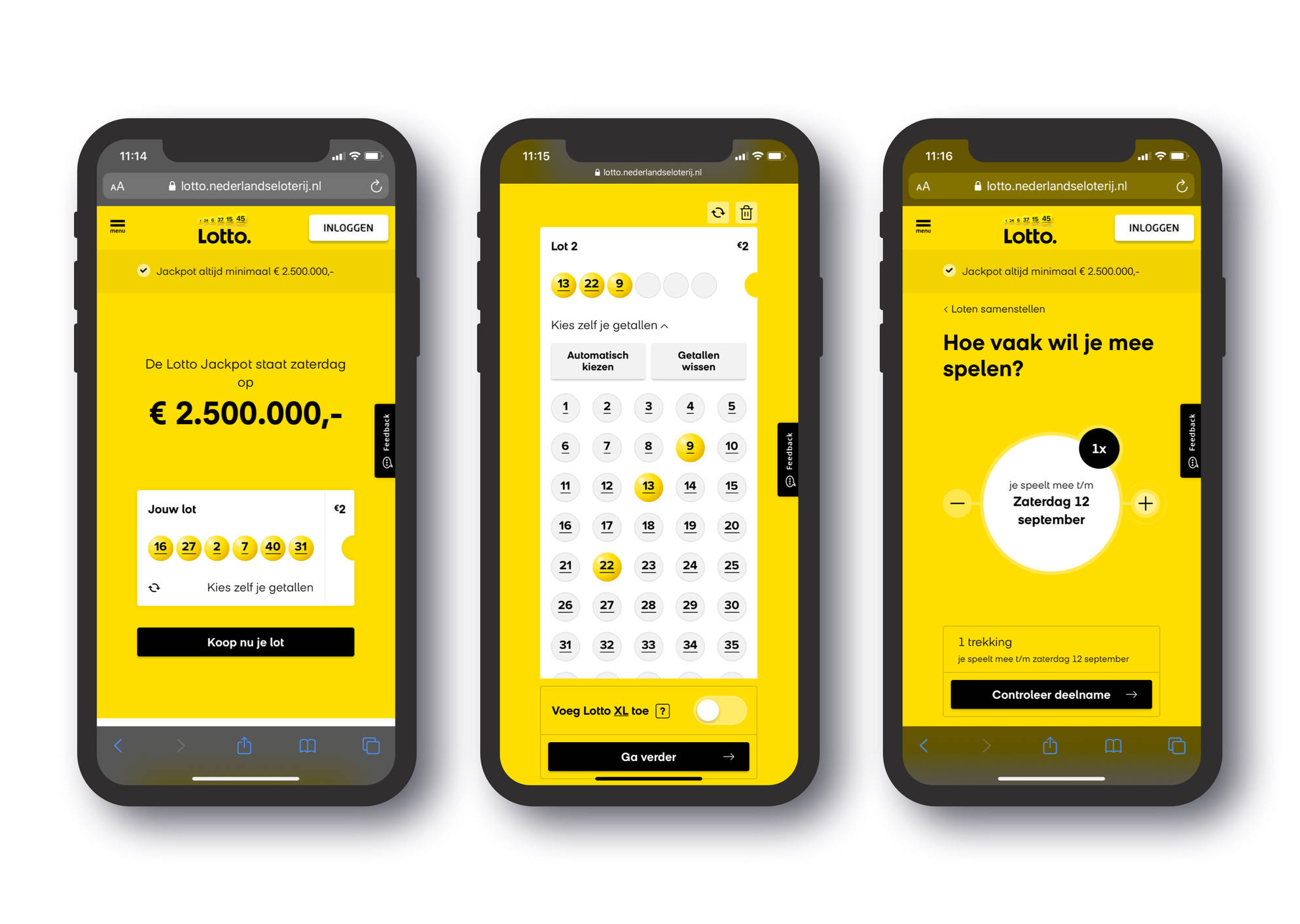 Design, optimization & training
By way of intensive Scrums we deliver digital design for branding and for conversion. Our Dutch Lotteries clients are the brands Staatsloterij, Lotto, EuroJackpot, Miljoenenspel, Krasloten. In addition, we continuously assist in keeping the various platforms up-to-date and help with the optimisation process. We do this in collaboration with the clients' in-house content and AB test teams.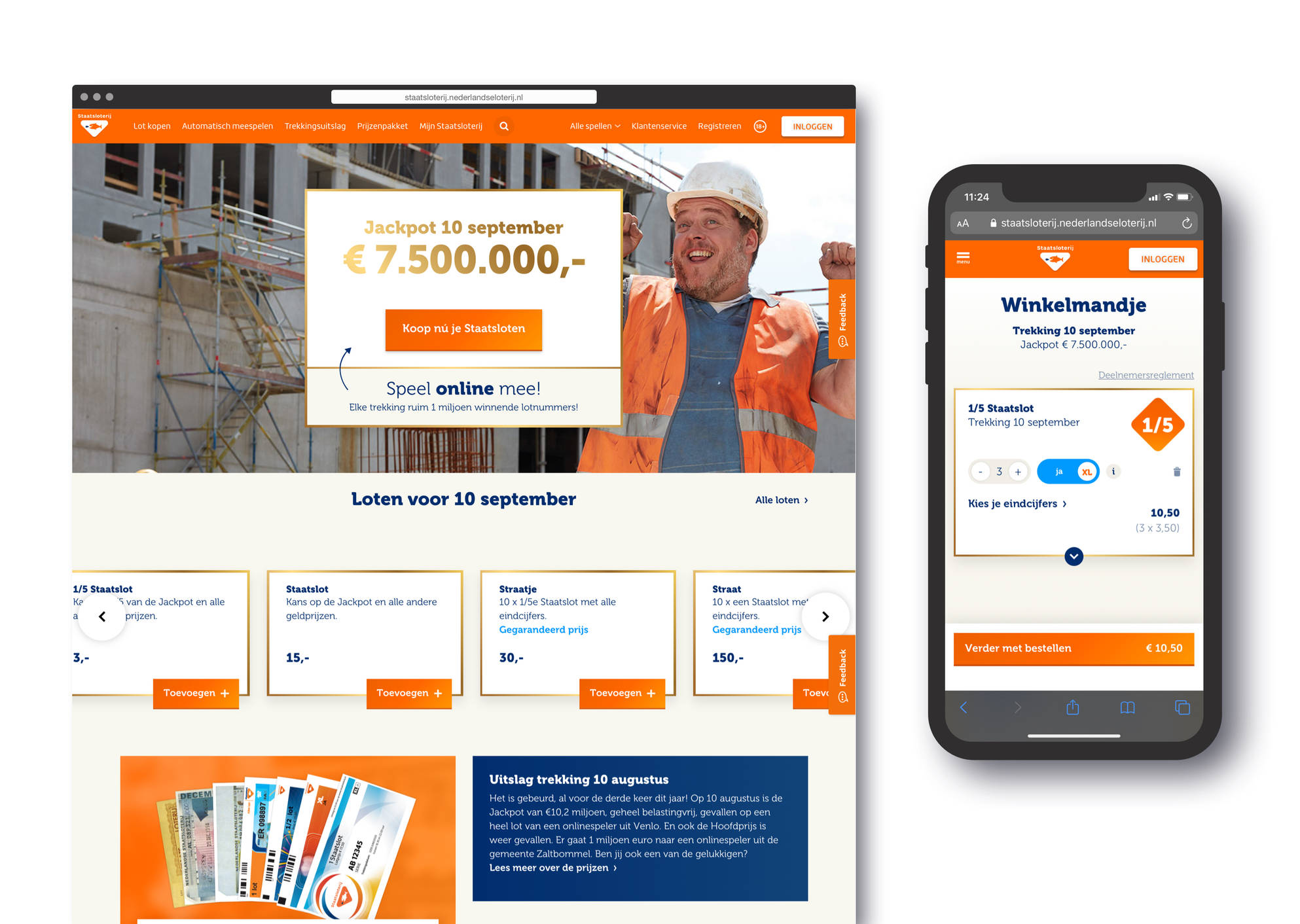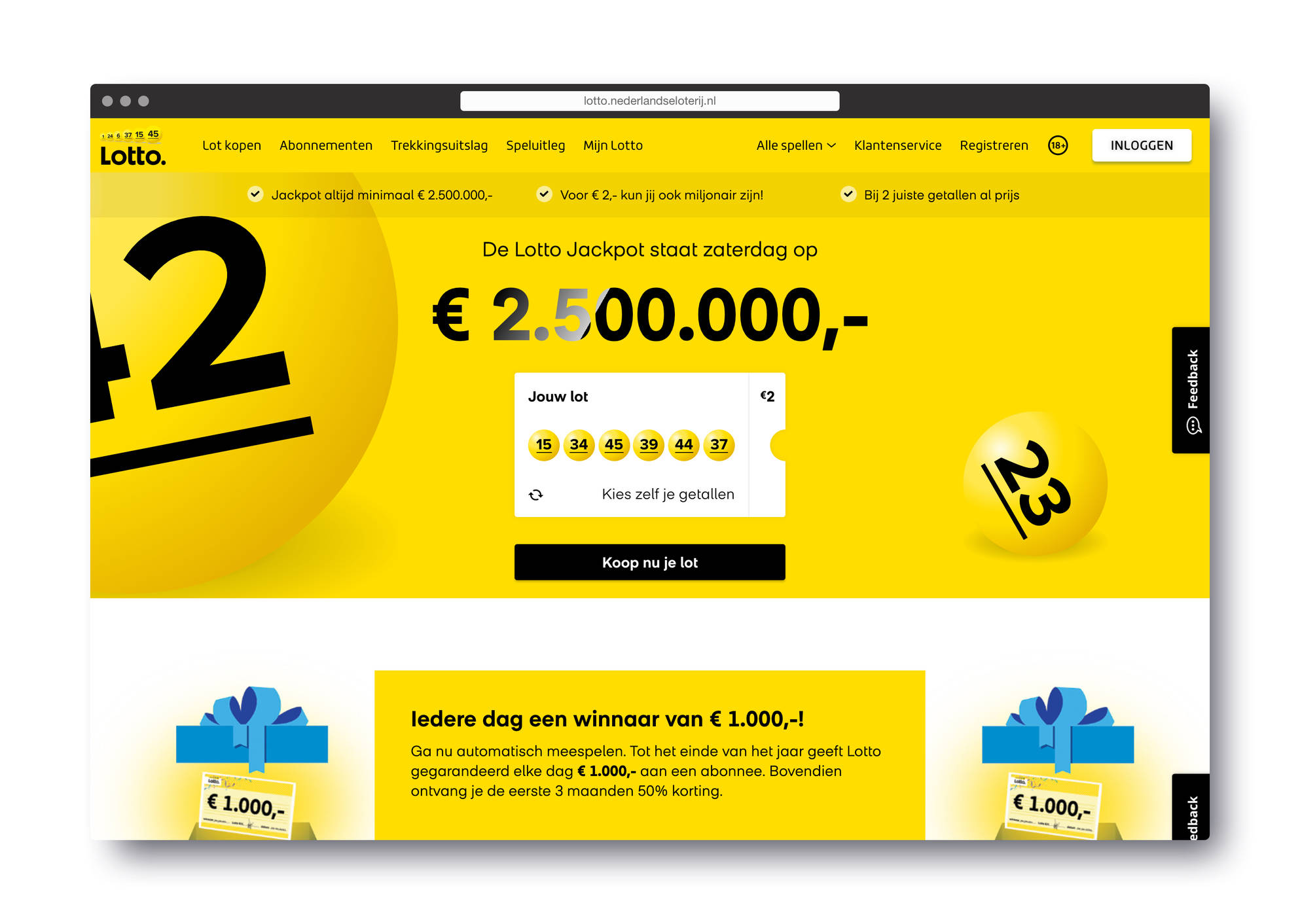 Ten years of cooperation
In our ten-year partnership, Fabrique and our implementation partner Q42 have had great experiences with Dutch Lotteries and its brands - and we've booked excellent results.