Conversionista joins Fabrique and Q42, and expands to The Netherlands
Conversionista, the #1 Conversion Rate Optimization (CRO) agency in The Nordics, announces its expansion into The Netherlands. With this strategic move, Conversionista is joining forces with Dutch agencies Q42 and Fabrique, strengthening their collective capabilities to provide even greater value to existing and prospective clients.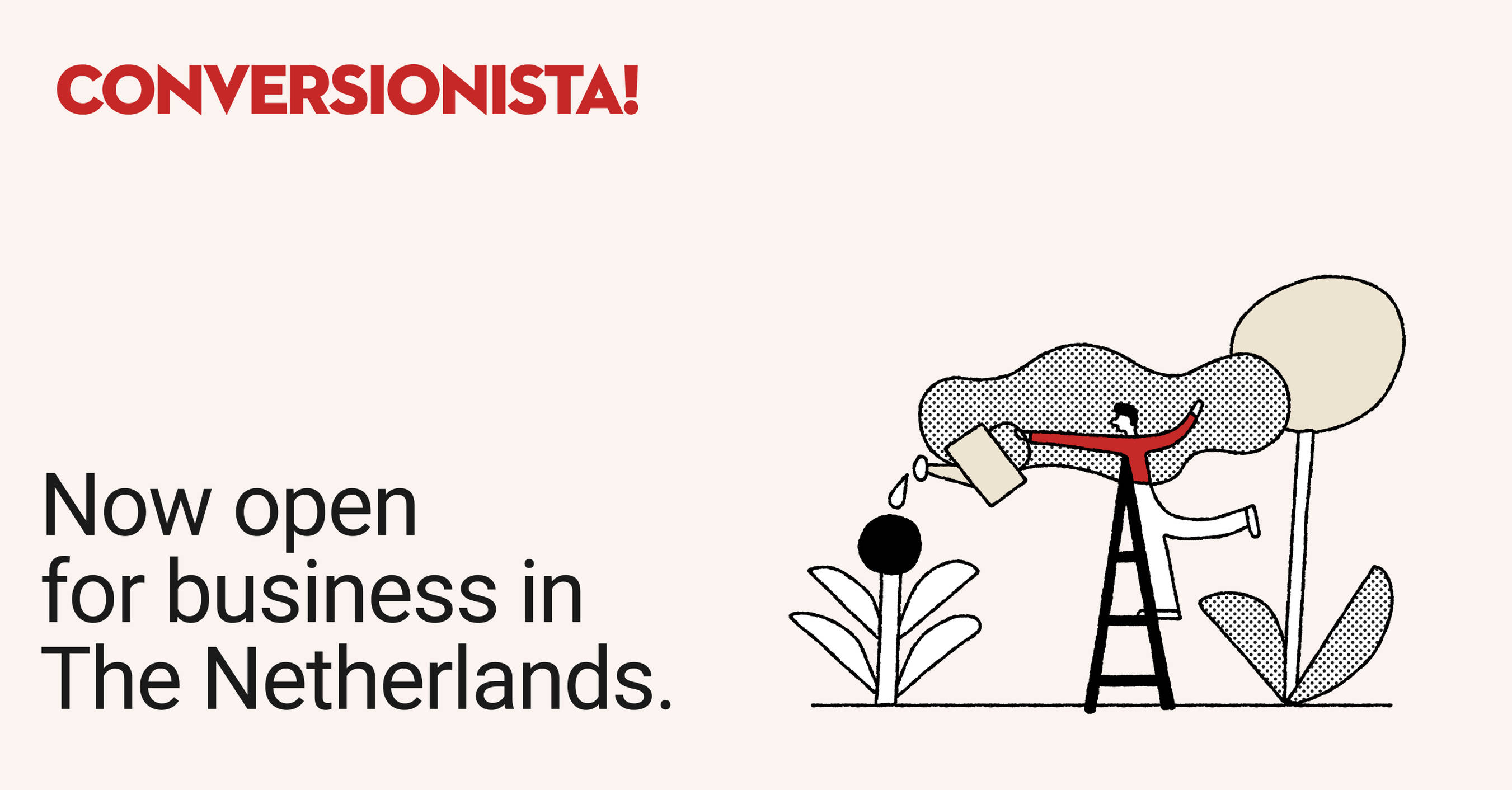 Conversionista has built its success on the three cornerstones of CRO: data, psychology and experimentation. By understanding user behavior through user research and advanced web analytics, and by validating hypotheses through continuous experimentation, Conversionista helps clients push digital optimization to the next level. By delivering projects and by complementing in-house teams, Conversionista strengthens clients' strategic and executional CRO capabilities.
Top-notch work for Polestar and Spotify
"Expanding Conversionista to The Netherlands is a logical addition to the Dutch family of ARC-agencies, Fabrique and Q42. With 14 years of extensive CRO experience, they've demonstrated their excellence with top-notch client work for Polestar, Spotify and many others" says Gert Hans Berghuis, partner at ARC.
Sharing the same values
"We have come to save humans from digital experiences that suck". That's our mission, says John Ekman, founder of Conversionista. "We share this strong commitment to the end user with Fabrique and Q42, but we come at it from different angles. Fabrique and Q42 are rooted in innovation, creativity and technical excellence, and we bring our data-driven, experimentation-led approach to the combined skill set. We believe that, by joining forces, we'll be able to turbo-charge client success in the Netherlands."

As Fabrique we look forward to working with Conversionista as a new partner within our ARC family. We will of course continue to offer our own digital analytics, CRO and SEO/SEA optimization services. Together with the specialists at Conversionista we can delve further into specialized services for larger digital transaction environments, such as large-scale e-commerce and lead generation.
Creating aligned experiences
David van Zeggeren, leading Conversionista in The Netherlands: "As we come together with the three agencies, we're embracing a holistic approach to CRO, acknowledging the delicate balance between short-term optimization and long-term impact. Because what drives revenue today might lead to unexpected outcomes, such as increased churn or reduced trust tomorrow. What we aim for is creating more aligned digital experiences, where revealing growth potential and improving user experiences is one seamless process."