Merger between digital agencies Zicht online and Fabrique
Zicht online and Fabrique are set to join forces and will continue together under the name Fabrique. Both agencies found the right merger partner in each other. "Both at Zicht and at Fabrique we saw a changing client demand. The merger of our agencies is an appropriate response. It broadens our range of services and the available pool of experienced strategists, designers and developers. That makes the organisation stronger, and has a synergetic effect," says Matthijs Klinkert, general manager of Fabrique. The merger will take effect on January 1, 2022.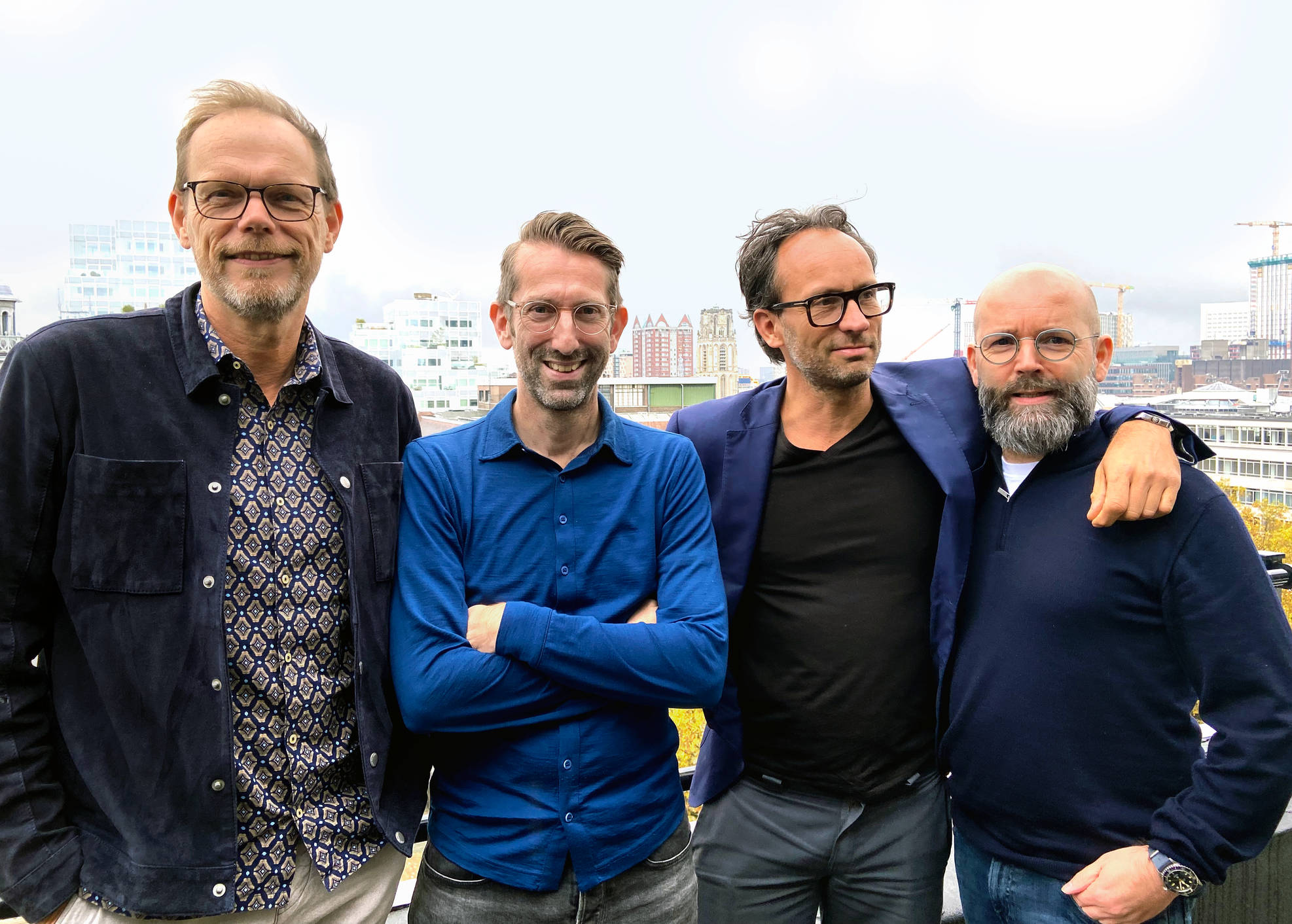 Design Thinking
The Fabrique and Zicht partners share a common background in Industrial Design Engineering at Delft University of Technology. That means design thinking and creativity are deeply rooted in the culture of both agencies. Seb van Deursen, director of Zicht: "We are seeing more and more client challenges that require design thinking and innovative concepts. It is precisely those things that are the DNA of both our agencies. Together, we'll be better at strategizing and at getting things done, starting from right now."
Social relevance
Fabrique and Zicht are well-known names in the digital agency landscape in the Netherlands and abroad, and have a strong reputation in the field of innovation and user-centred design. We are active in healthcare, education and culture, e-commerce and finance, and are known for our work in the heritage and leisure sectors. "By combining knowledge and expertise, we can make a greater impact in a strategic field like healthcare and increase our social relevance," says Paul Traas, director of Zicht.
More opportunities for clients
"Without inspiring and excellent developers, the discipline of digital design would not even exist," insists Erik van der Meer, director of operations at Fabrique. "With this merger we are taking a big step in our desired direction of more in-house development and executive power. Our customers will notice this in an increase of technical solution options and maintenance possibilities, while service levels and accessibility are maintained."
New organization
Matthijs Klinkert and Erik van der Meer will be in charge of the daily management of the new organisation. Paul Traas and Seb van Deursen will strengthen the organisation at the strategic management level. All four are really looking forward to working for their clients as one team, and introducing the broader range of products and services.
Zicht is expected to move into Fabrique's current Rotterdam studio at The Core on the Weena-Zuid in March 2022.