Portfolio
Thiessen Wijnkoopers
Strategy

Branches

Methods
The grand cru of wine shops.
Koninklijke Thiessen has been storing and bottling wines in their cellars on the Grote Gracht in Maastricht for nearly 300 years. Fabrique developed a brand-new web shop for the oldest wine merchant in the Netherlands.
Question
Develop the best premium online wine store in the Netherlands and surrounding countries; the grand cru of the wine webshops.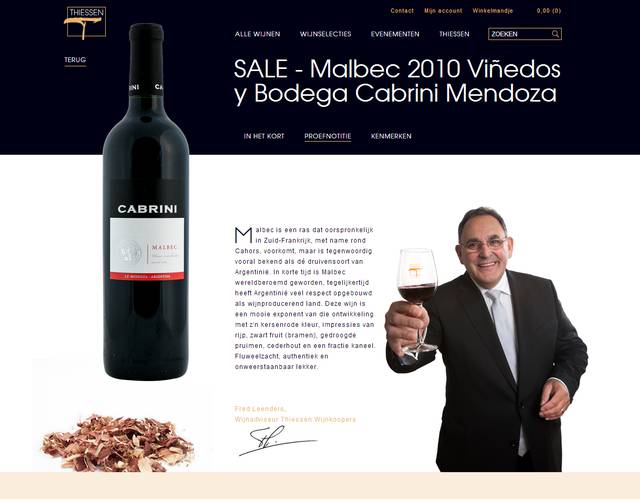 Solution
Combine. We linked wines to moments, rather than the usual tasting notes on wines and foods. In front of an open fire, on festive occasions or at a dinner, the visitor is offered an attractive selection of wines. And we combined the rich history of Koninklijke Thiessen with the modern possibilities of the Internet. We support the trustworthiness and authenticity of Thiessen as the oldest wine merchants in the Netherlands. In addition to the web shop, plenty of attention is also paid to the physical wine shop and buildings of Thiessen for use as event locations.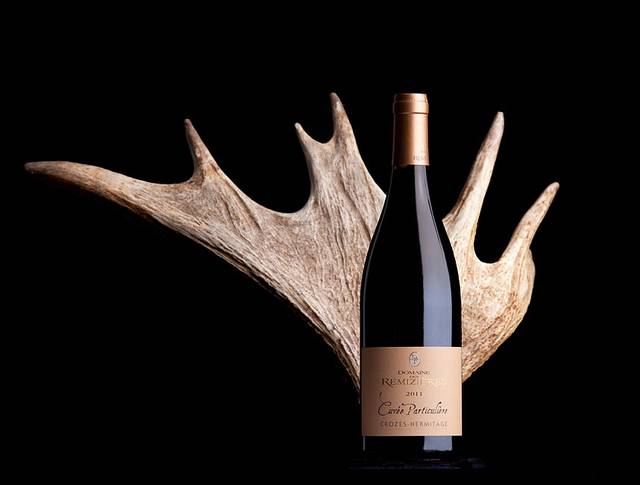 Result
A webshop which exudes passion and enthusiasm for wine. The stylish yet restrained design ensures a chic and aesthetic image.
Ordering wine from thiessen.nl feels like a beautiful present.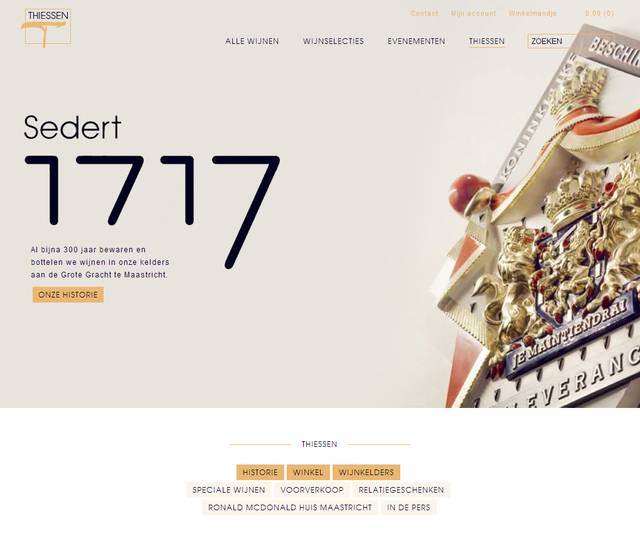 Would you like to know more about this project?