Fashion
Fashion brands are more successful because of being different. In fashion, perhaps more than anywhere else, branding is everything. Fashion brands rely on their ability to differentiate. Primarily through their collections, but also using ambitious photography and inspired physical retail stores. Branding, in essence, equates to creating a difference.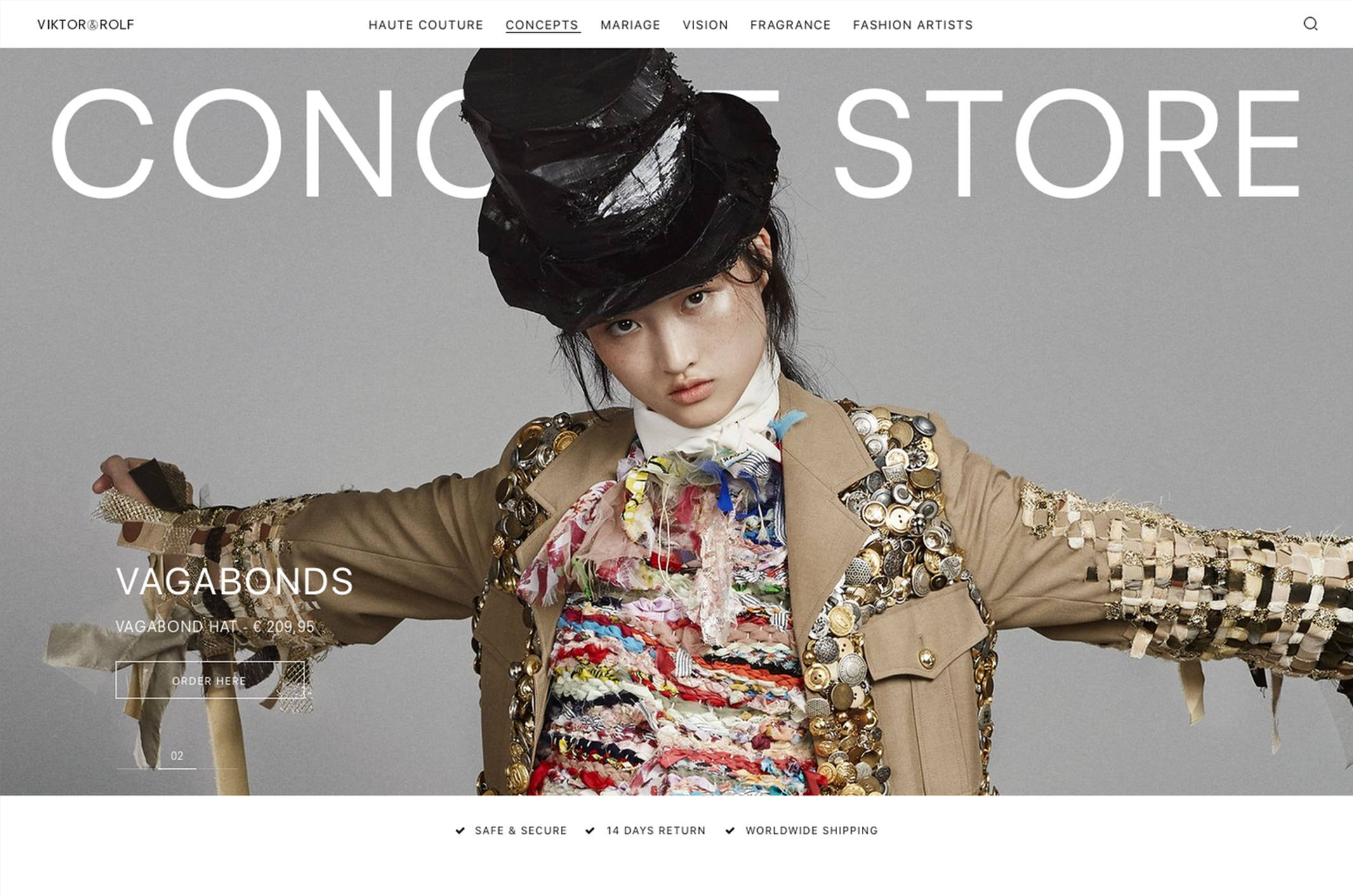 More than 20 fashion brands
Fabrique has worked with more than 20 fashion brands over te last years. Especially when it comes to e-commerce. Consider us your branding and design partner for your web store or apps. Together we'll discover that your long term brand development and immediate conversion targets actually make a pretty good couple.

At the same time, success in e-commerce is determined by the laws of conversion and the use of conventions. As a consequence, profitable online fashion stores look more and more the same. We acknowledge the importance of these proven interface patterns. But we still think it's a shame that they lead to so many, how shall we put this uninspired user experiences. This is why we take both branding and business very seriously at Fabrique: creating the difference is our mission, expanding your business our raison d'être.
Design for inspiration
Inspiration is a gigantic part of fashion. In creating an inspiring environment that contributes to your business goals, we want to learn all about your stories and key messages. We continue by examining your collection structure, looks and campaign photography and A/V content - both available and potential.
Brand development
Your brand is expressed through everything you do and say. When called upon, we help brands rediscover themselves. Start brand-driven innovations through very practical hands on workshops. We abhor long strategic PowerPoint presentations too, so we keep it snappy and usable. Want to know how this works? Check out our cases for Fred de la Bretonière, Ginger and 3Suisses, for example. Or read more about brand strategy.
Conversion increase in fashion
At the heart of most fashion sites and apps today, lies a solid shopping core. From our experience with more than 20 fashion brands, drawing from customer research commissioned by our clients and metrics, we are able to provide advice and tailor our work to your collection and the e-commerce platform.
We have extensive experience in designing and optimising these, based on platforms such as Hybris, Salesforce Commerce Cloud, Oracle en Magento. For example our work for HEMA a highvolume web store that relies on solid conversion figures.
Creative design consultancy and more
Got an inhouse team that you want us to work together with? In need of a creativity injection or a thorough expert review? Interested in exploring omnichannel strategic options together? Perhaps you're just interested in jumpstarting a new project? Or maybe you require adhoc art direction for your studio or creative team? We love to put our brains to the test and deliver a quick impulse. Let's discuss your situation and see how we might match.