Gold Dutch Interactive Award for HEMA app
Together with the digital team of HEMA, Q42 and Polteq, we win the Gold Dutch Interactive Award in the E-commerce category. This was announced yesterday during the online award show of the DIA, organized by Emerce.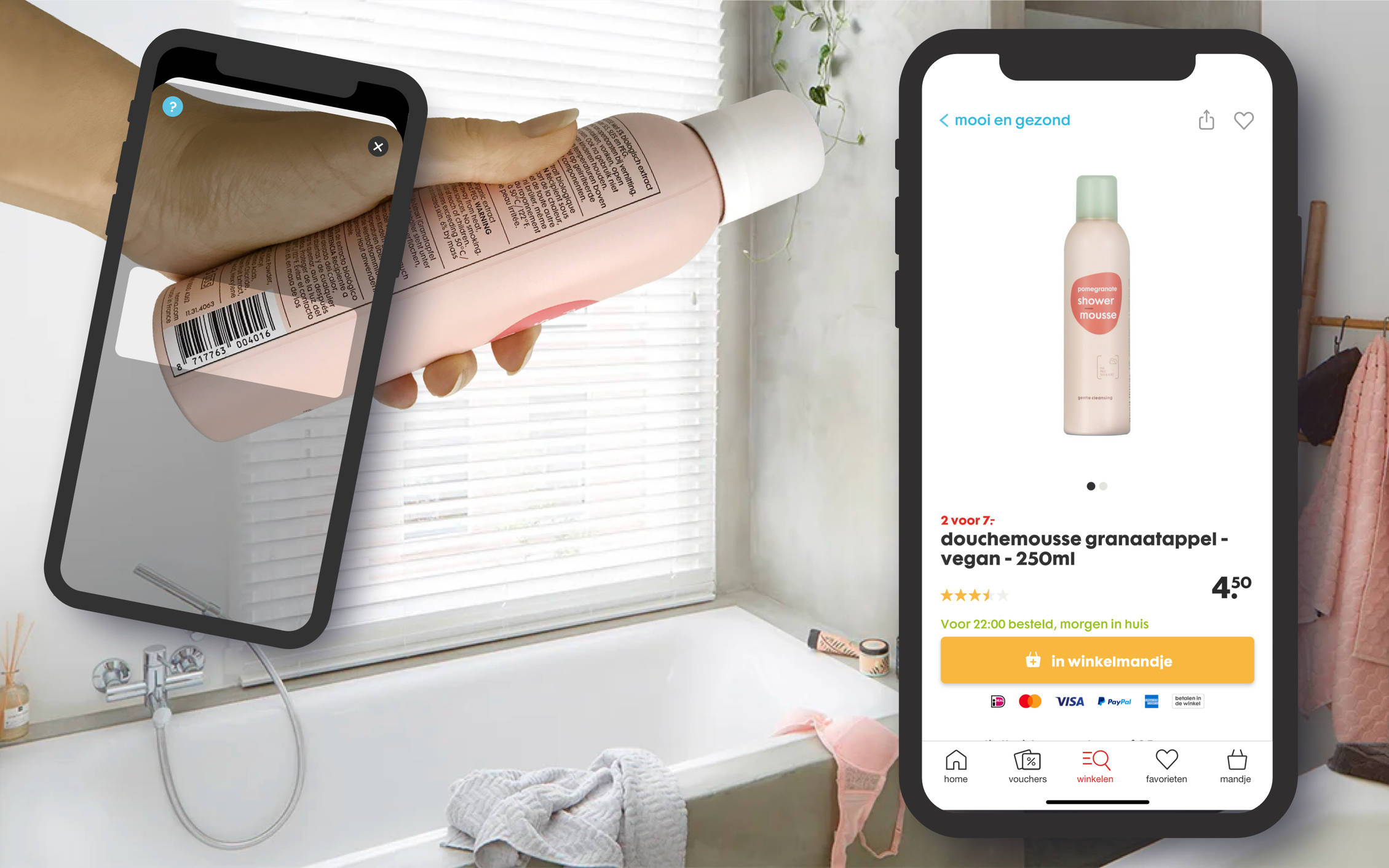 We received this great news from behind our scenes during the online ceremony. We are of course very proud that after about a year and a half of intensive collaboration, we have received this great prize for the new app for the real HEMA fan. The jury stated: "The jury awarded the gold rating to a technically advanced case in which innovative new technology was used. The result is impressive and has been brought more 'on par' with what the customer is used to from the major global platforms. These are wonderful steps for a very strong brand."
To build a native shop and support the existing loyalty program. That was the challenge when designing and building the new app.
Scan your favorite product
We focused on a native shop design for maximum conversion and ease of use, with the simplicity that typifies HEMA. The most important change is that the shopping app no longer uses a link with the mobile website. You really stay in the app now. Also new is the scan function that allows you to easily reorder your favorite products by simply scanning the barcode. The scan function also works in the store, for example if your size is no longer available. You scan the product information card in the store and have the product delivered in the store or at home.
Unique flow
The app also works equally well for Android and iOS users. Many apps are usually designed more for iOS than for Android, but there are differences in use. That has been solved by creating two separate apps. They are two separate products, each with its own unique flow.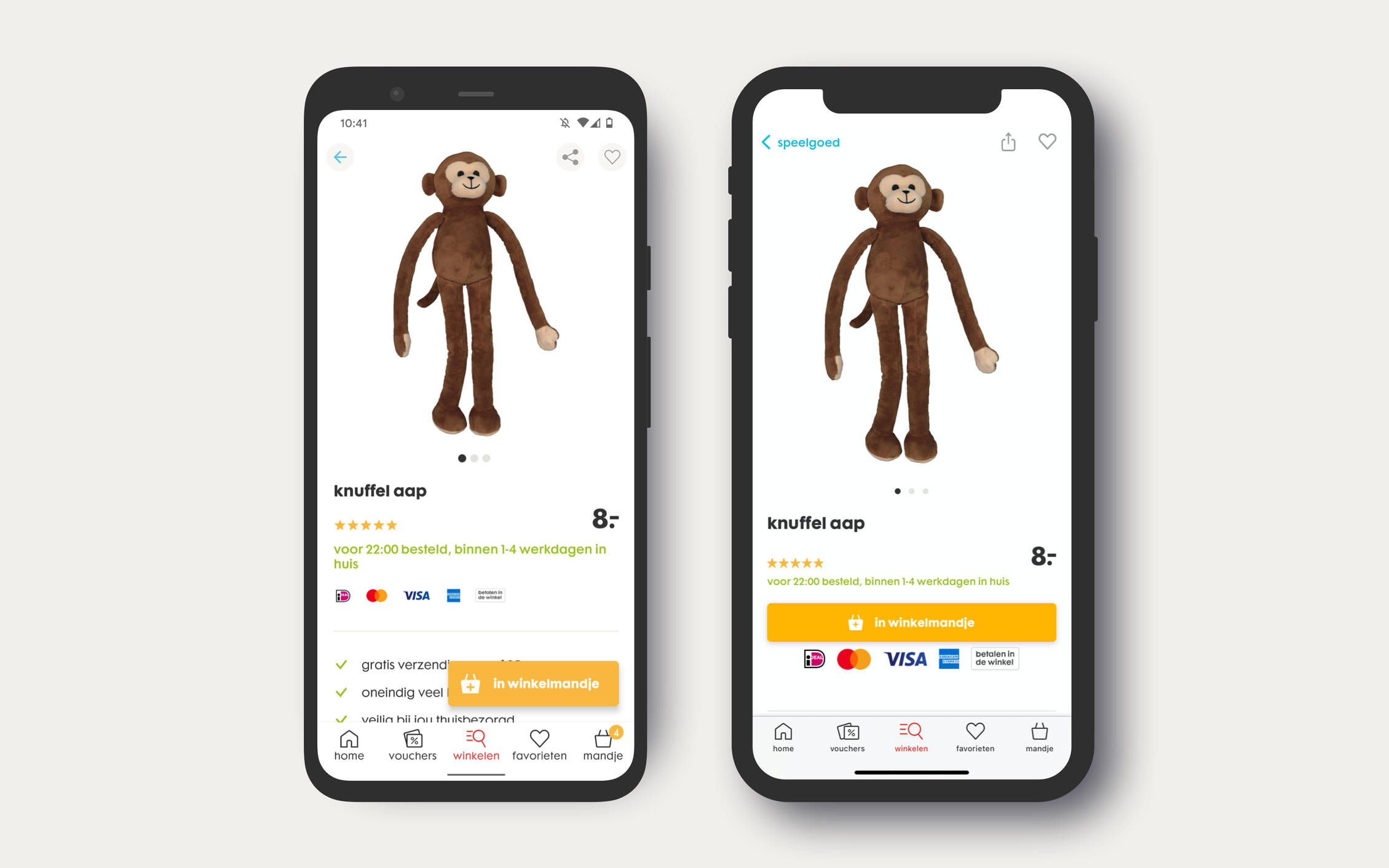 Server driven UI
Technical partner Q42 introduced the principle of server driven UI. This combines the best of both worlds: native UX quality with the speed and flexibility of cross platform. In other words: the optimal functioning of separate native applications coupled with the ease of hybrid development. In this setup, a so-called 'Backend for Frontend' (BFF) is built. That is a layer behind the Android and iOS app where all logic resides, from business logic to UI components. The apps are therefore relatively 'dumb' in this constellation. They render what the server tells them.
The result is impressive: a beautiful app, easy to use and, at first sight, wonderfully simple. Since the launch, the conversion has grown and we have seen the appreciation of the HEMA fan reflected in the app store ratings.