A miracle, that's what it is
What is a miracle? For the exhibition 'Miracles All Around Us' we carried out a survey into how people view miracles together with Museum Catherijneconvent. All the responses included something about the special, the unusual. We found that miracles are still alive and well, in all shapes and sizes.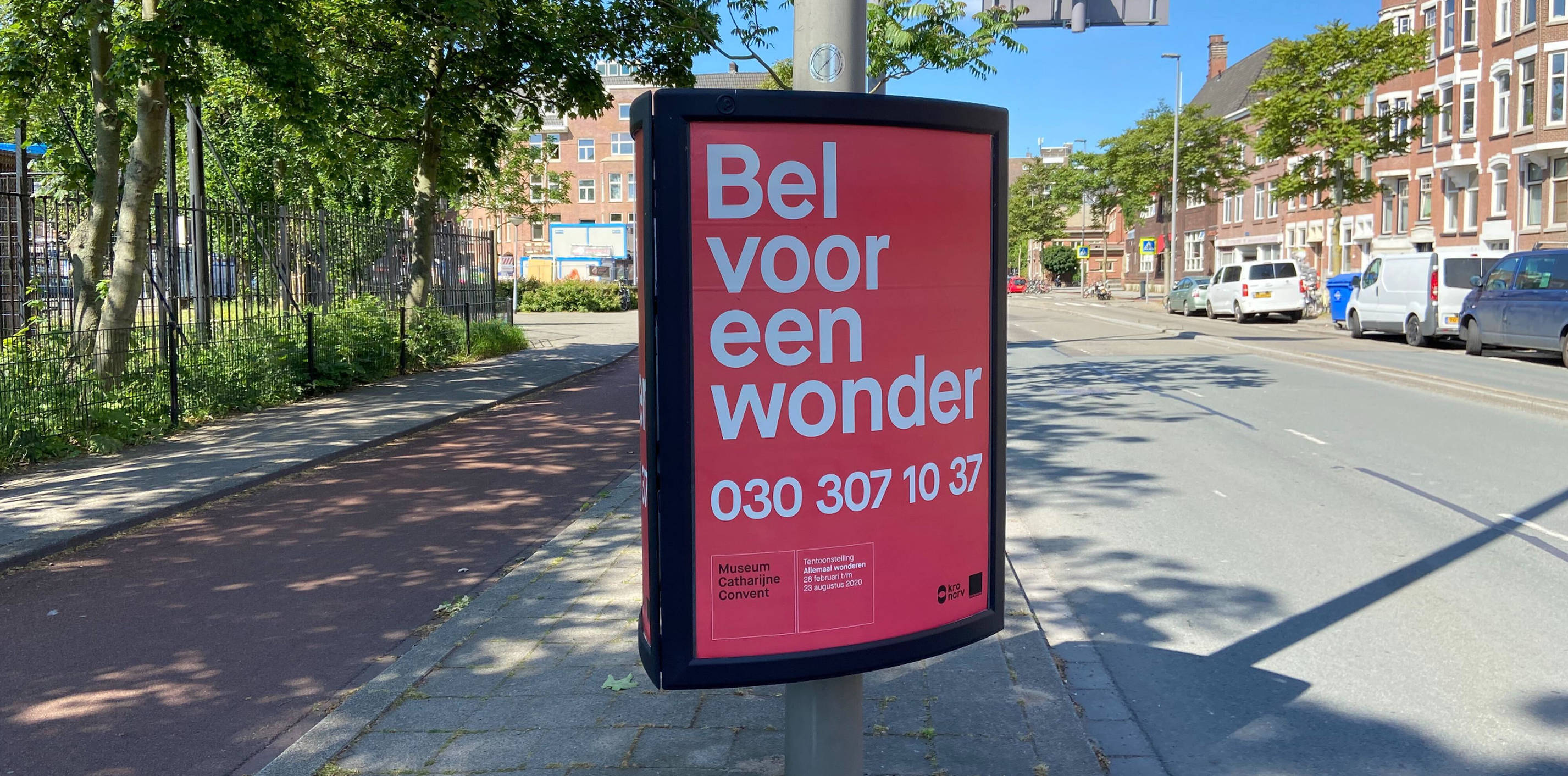 The survey was covered extensively, among others by the broadcaster KRO-NCRV. And its results were used as input for a campaign that we wanted to use alongside the exhibition poster. All the answers, all the opinions, the religious context, it all led to one simple message: 'Call us for a miracle'. And then a phone number. In this way we linked the longing for the unusual and the special to a simple act: making a phone call.
The poster campaign ran in various cities for a few months and garnered results: many people called the number and were played one of the wonders, and the campaign was featured in publications such as the Dutch national newspaper Volkskrant, in interviews in MarketingTribune, and even in the British quality newspaper The Guardian. All because of one poster with just text. Now that's a miracle.