Things That Talk brings historical objects together
From this summer you can browse seriously interesting student discoveries from the comfort of your own home. Together with Leiden University and Q42 we are launching the platform Things That Talk. A platform for students to give a voice to historical objects that are normally kept behind closed doors. The tagline? 'Exploring humanities through the life of objects.'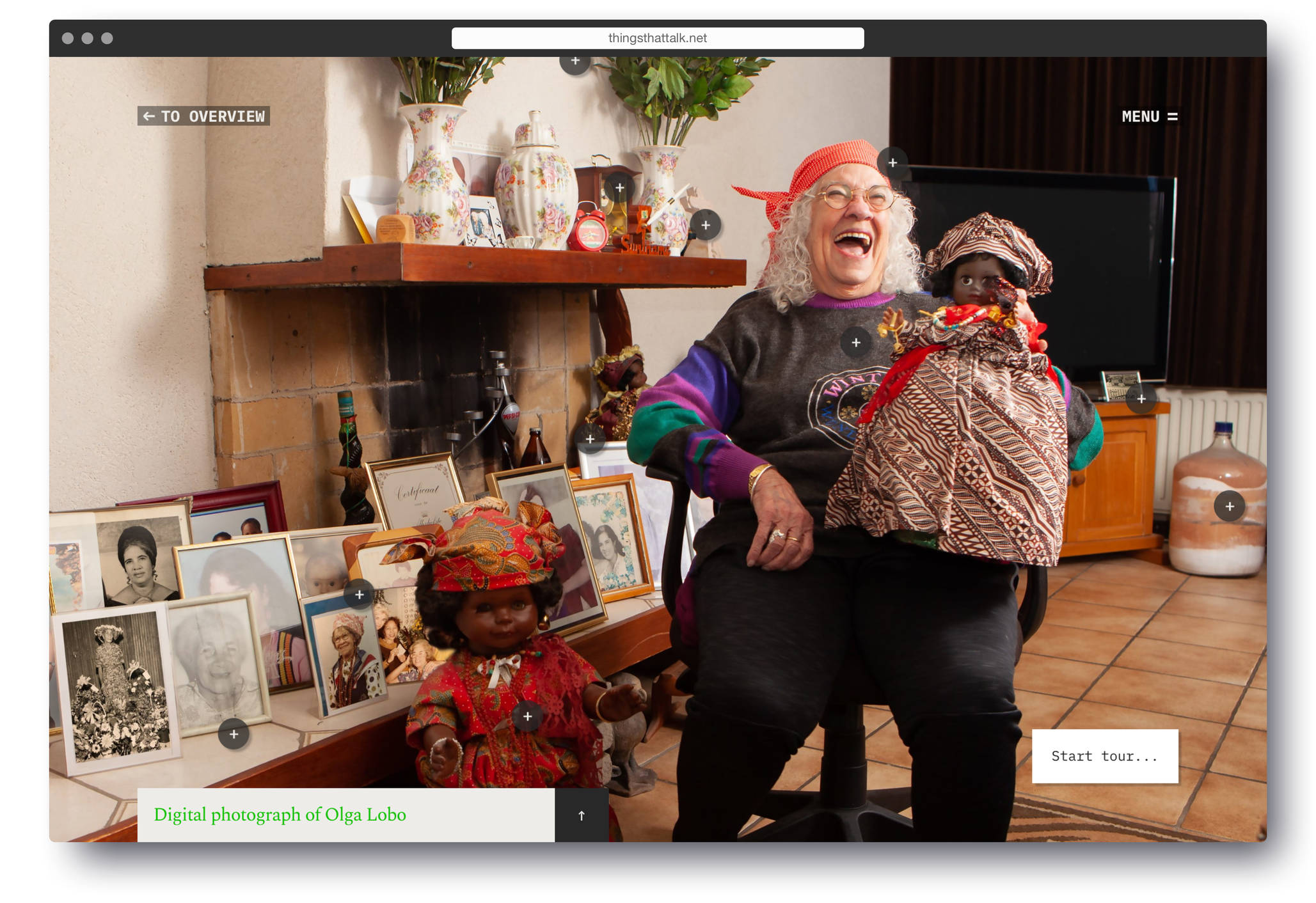 The ambition was clear: to bring education and research closer together. We were asked to create a new educational website to allow students, teachers and scholars to add objects stemming from historical research and museum collections, plus their metadata, in a user-friendly way. All based on the idea that things are also worth studying and that images are not just an illustration, but that the objects themselves have a voice: Things That Talk.
After the success of Below the Surface and Rijks Studio, websites that also tell stories with ultra-high-resolution pictures of historical artefacts, Q42 and Fabrique were just the right partners to set up this platform. A small detail, but something we are very proud of: due to the Coronacrisis, in the past few months the platform has been designed and built, and content has been added, completely 'remotely'.
An identity that speaks
The objects, photographed in high resolution, are the main focus of the platform and act as intermediary between story and audience. Users can choose: find and discover information by clicking on the small markers that are visible on the objects, or follow one of the storylines the editors created for them.
The Things That Talk brand is bold. The bright green, the most commonly used colour in chat apps, is energetic and appeals to the imagination. The logo, in bold text, is a tribute to historical research which usually uses textual sources. The style came about pragmatically. All the identity's elements revolve around creating space for the stories and objects.
The result is a platform on which students collect and present the most extraordinary stories. For example, a student of Asian Studies tells the story of a Chinese braid of hair from the nineteenth century. A student of Greek and Latin language and culture showcases clay tablets shaped like palm leaves featuring one of the earliest forms of writing. And a researcher uses objects from his grandmother's house to discuss the history of the Netherlands, its ex-colony Surinam, and the interwovenness of their history with slavery.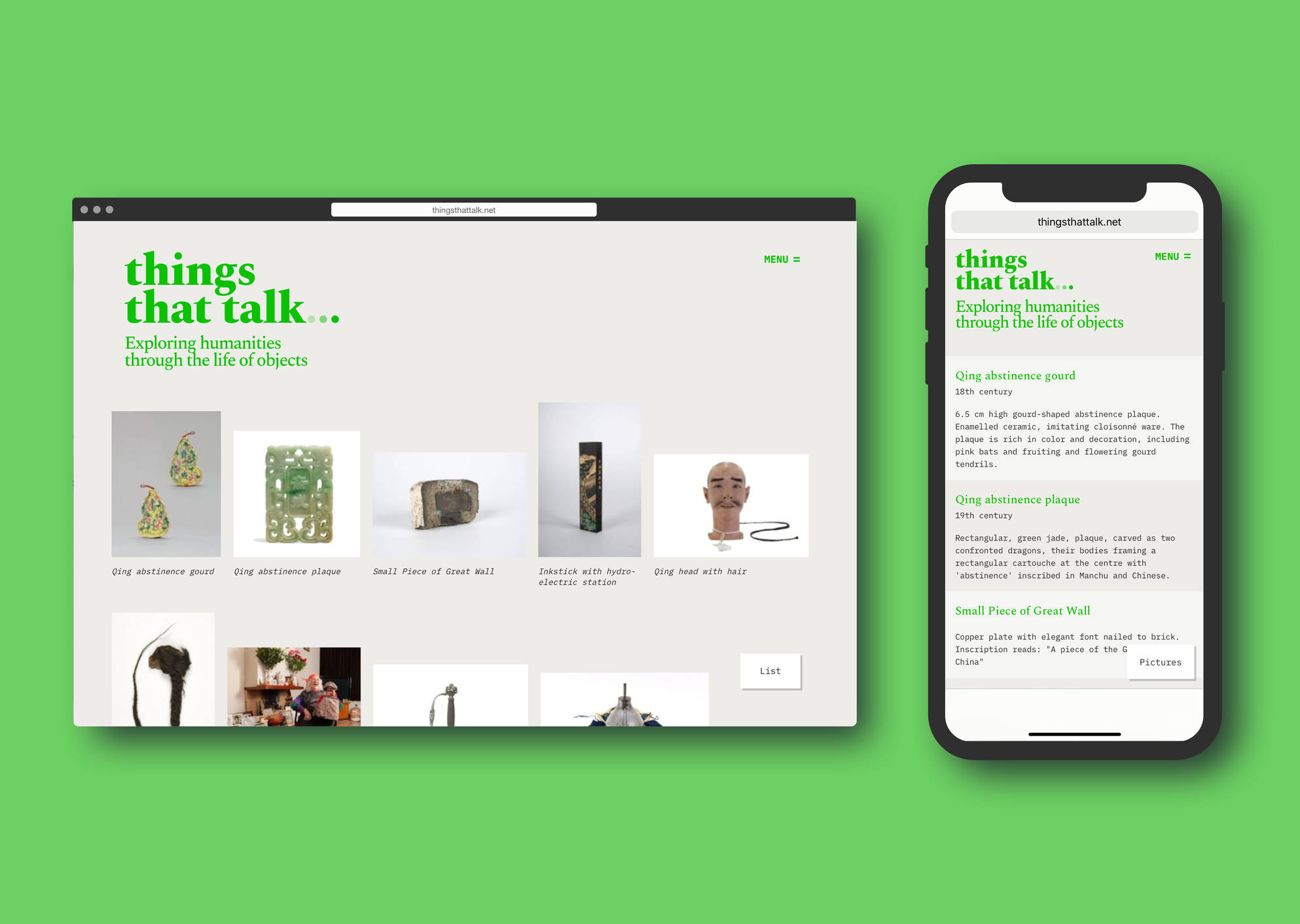 Inter-institutional and public platform
Led by Fresco Sam-Sin, the platform was created in close collaboration with students and lecturer-researchers from the Leiden Faculty of Humanities, Leiden University Libraries, Rijksmuseum van Oudheden (National Museum of Antiquities) and Nationaal Museum van Wereldculturen (National Museum of World Cultures).
The prototype has shown that users are really motivated to add and complement information. The next step is to expand the website, so that everyone who has knowledge about certain objects can contribute to this education and research platform. The ultimate goal is for Things That Talk to become an inter-institutional and public platform.

Would you like to know more? Read the Things That Talks case on our website. Or read the other cases within the category 'Education and science'.