The Design Museum's exhibition Moving to Mars: travel to Mars without leaving London
Today The Design Museum in London opens its newest exhibition: 'Moving to Mars'. It invites visitors to discover the role that design plays in humanity's journey to the Red Planet. To attract a larger audience, including families with children, The Design Museum wanted to create an experience, rather than a collection of objects. Fabrique and NorthernLight designed the complete visitor experience.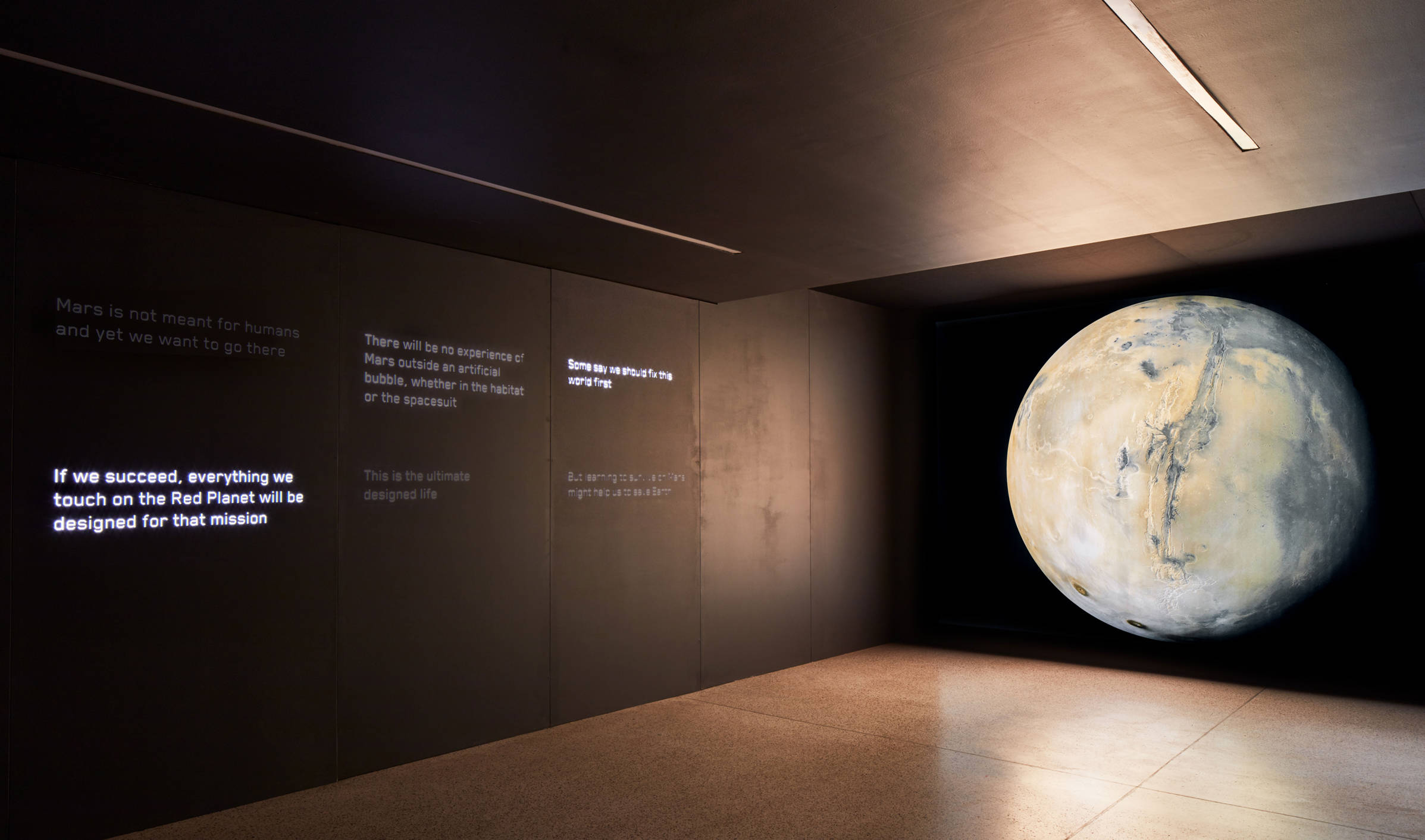 How will we survive the 200 million mile trip? What will life on Mars be like? Should we go there at all? The exhibition helps the visitor to find answers to these questions. We worked with the curators on the narrative structure of the show and the visitor flow throughout the exhibition. Showcasing unique material from NASA, SpaceX, Raymond Loewy, Foster & Partners and many more, we always tell the story from the human perspective. By relating the objects to everyday life on Earth, we have made designing for Mars understandable for everyone.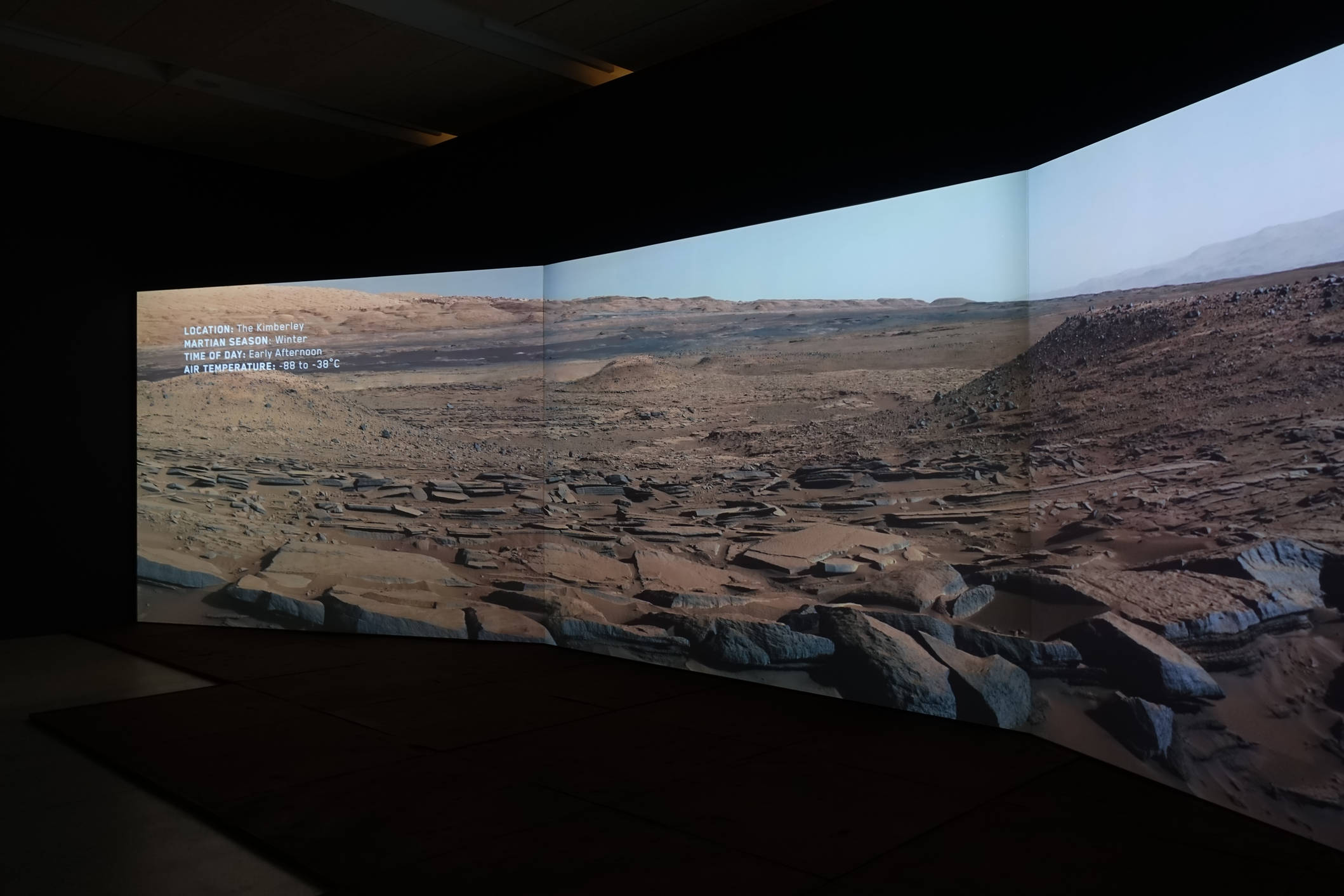 An immersive experience
The highlight of the exhibition is a multi-sensory installation, called 'On Mars Today', for which we created the story and directed the experience. It is a large panorama of different Martian landscapes, with superimposed infographics. Real photographs from NASA's Curiosity Rover are augmented with sound and visual effects. The floor resembles the surface of Mars and the room even has a specially created Martian smell. We worked with Mars expert Prof. Sanjeev Gupta from Imperial College London, to make sure that all information is scientifically accurate, while we still tell a compelling story for a wide audience. Other notable experiences in the exhibition are the entrance, featuring a soundtrack composed by Blur and an interactive wall, inviting visitors to answer the question: 'Should we go to Mars or not?'.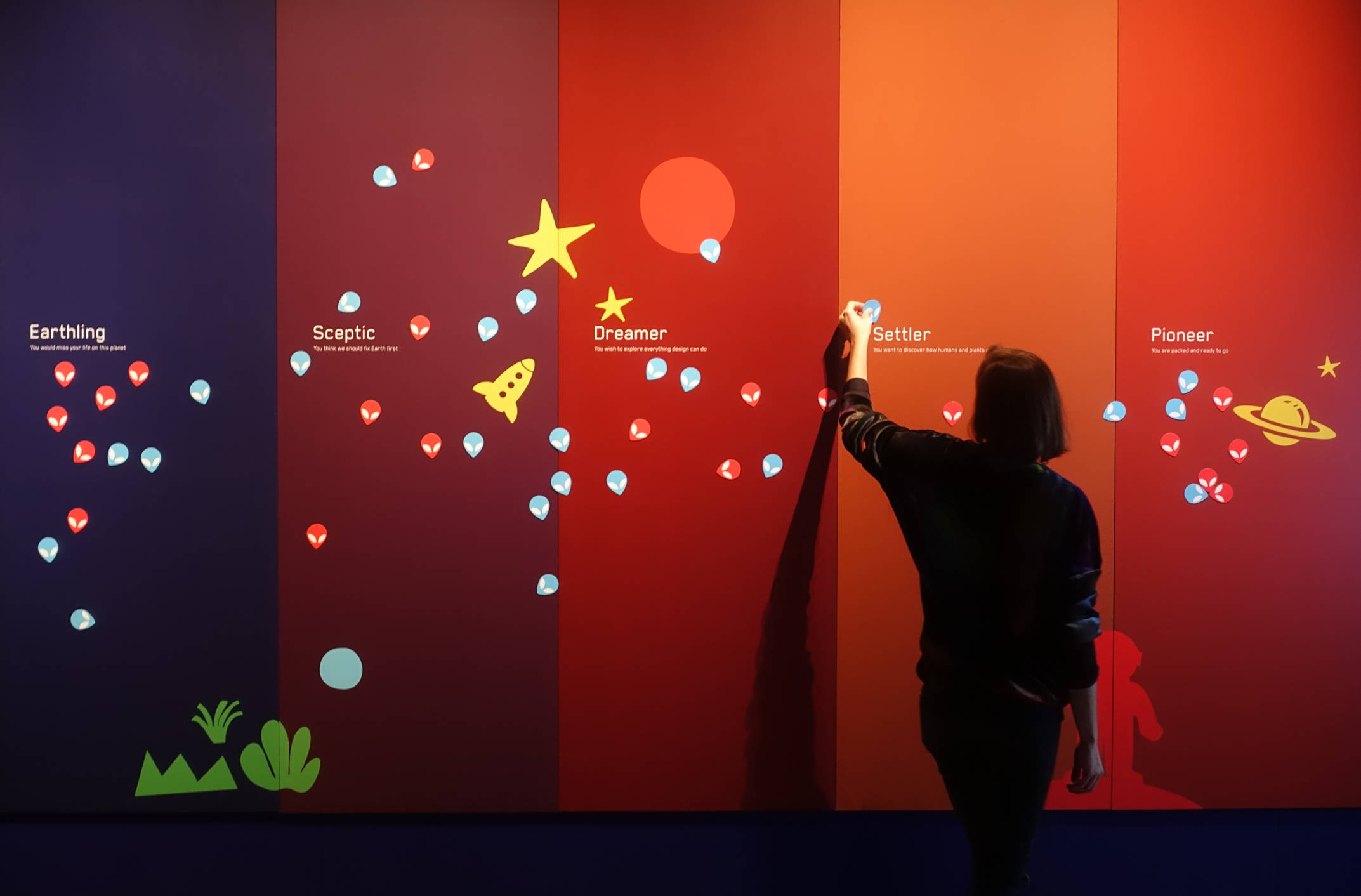 Fun for all ages
Throughout the project, we applied a visitor-centered approach and worked intensively with The Design Museum, their curators, 3D designers and A/V-specialists, to create an engaging experience for both design enthusiasts and families. We specifically made sure it also appeals to children. A 'Mars Mission' takes children aged 8+ through a series of design briefs set by design and space specialists, including ESA astronaut Tim Peake.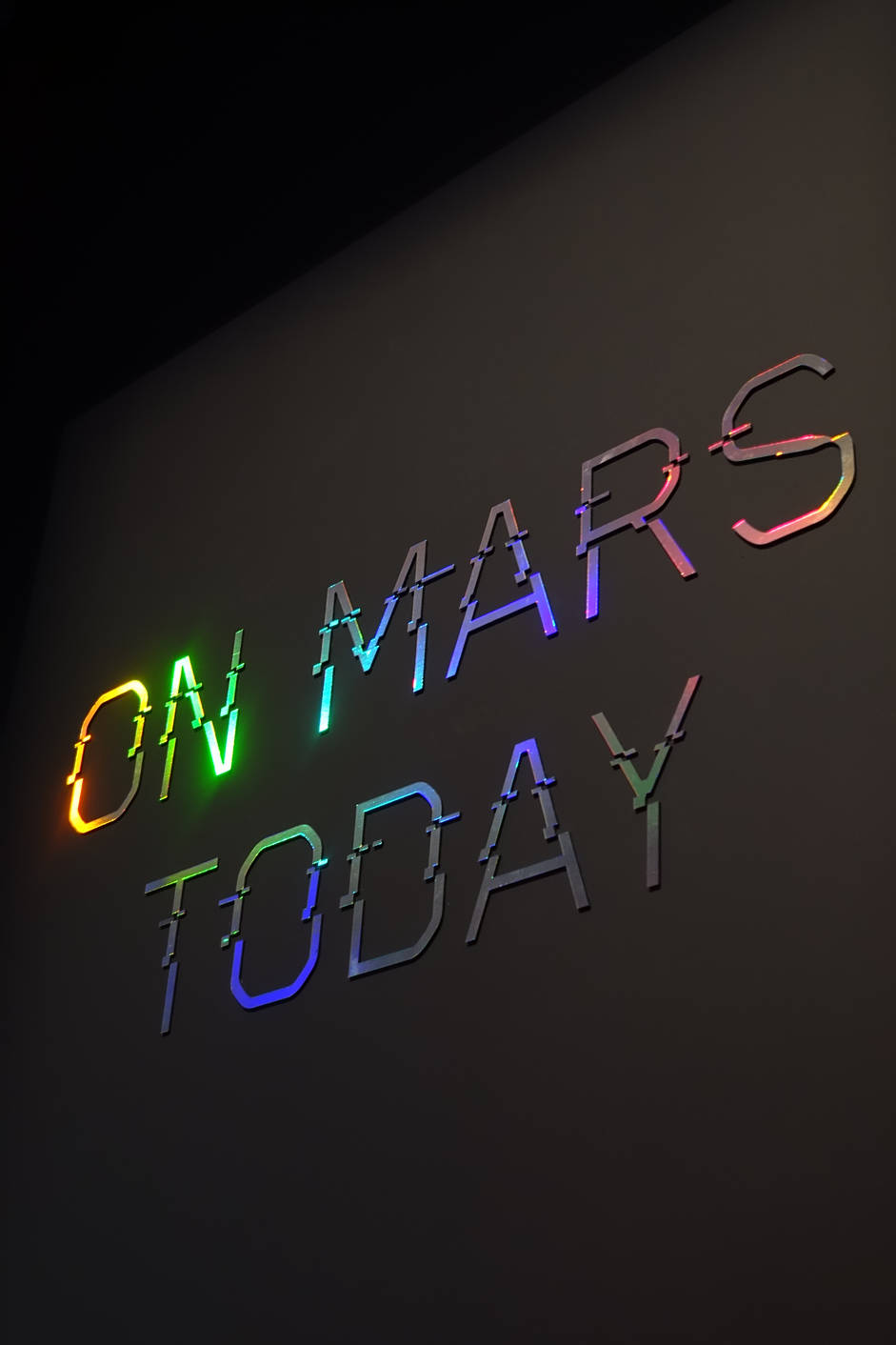 Fabrique and NorthernLight were not only responsible for the overall visitor experience and the spatial design, but also for the visual design. This includes the exhibition's graphic style, colour scheme and many infographics. The graphic design is inspired by science fiction but adds a speculative feeling. Each section of the show has its own atmosphere, colour and emotion, leading the visitor on a journey from London to Mars, and back down to Earth again.
The exhibition 'Moving to Mars' runs from 18 October 2019 until 23 February 2020. More information on the website of The Design Museum.