NTR launches interactive documentary about Escher
Metamorphosis II is one of graphic artist M.C. Escher's most famous works. The Dutch interactive documentary De metamorfose van Escher (Escher's Metamorphosis) puts this work centre stage. The documentary makes it possible for the website visitor to discover and experience Escher's life and work from very close. Never before has it been possible to view Escher's work online in such detail. You can move forwards and backwards through the works and zoom in on special details. Audio tours tell you more about Escher's personal life, the techniques he used and his work from an art history perspective. Apart from Metamorphosis II, ten other works such as Relativity, Reptiles and Verbum can also be experienced in this way.
Music composed for the purpose by Paul M. van Brugge makes the interactive documentary even more moving. For young viewers the website offers a special kids' tour in cooperation with the famous informative children's show Klokhuis.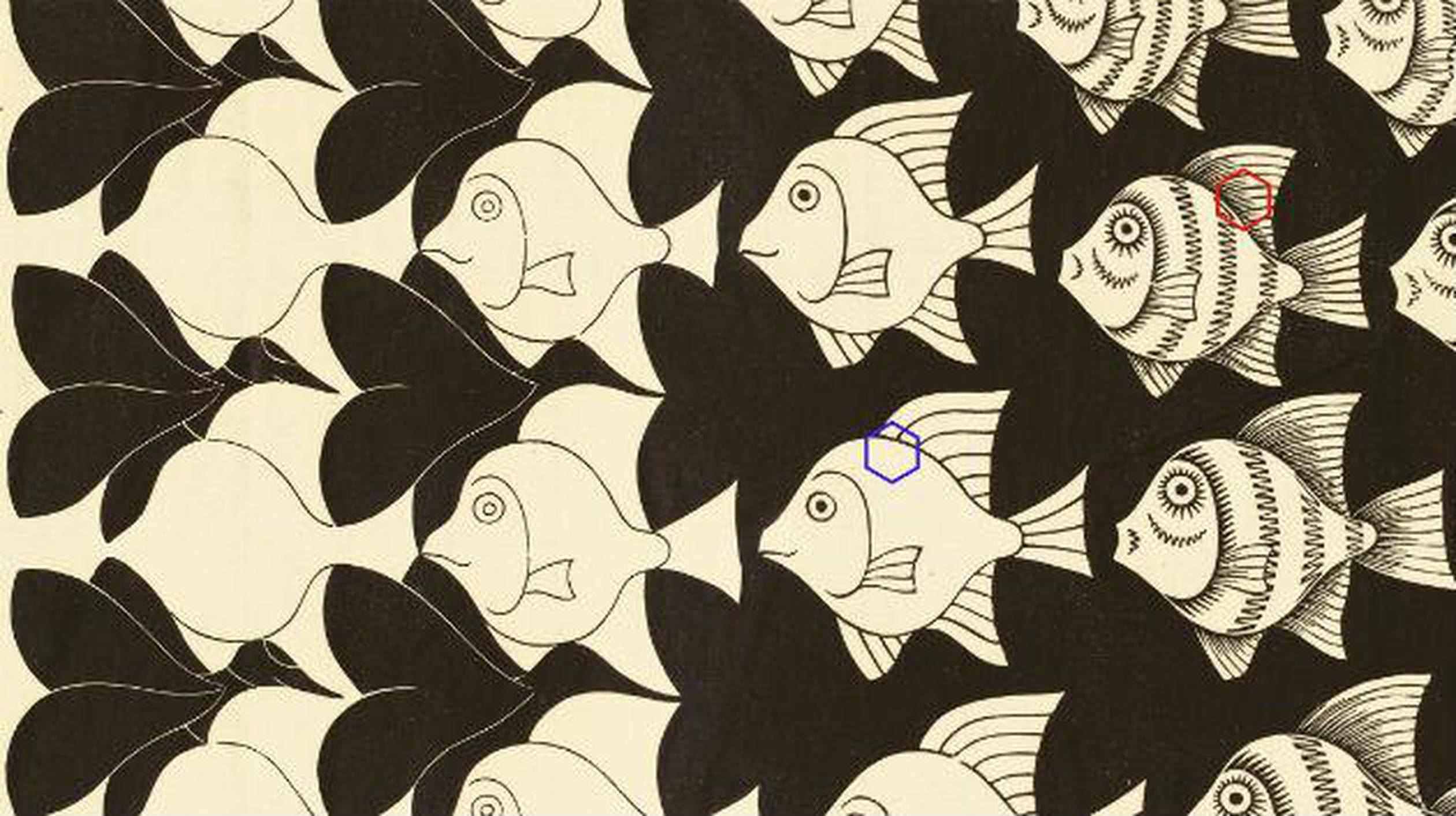 Metamorphosis Machine
If you have been inspired by Escher's work, you can also create your own metamorphosis on the site. The techniques that Escher developed by hand over many years have now been built into the so-called Metamorphosis Machine. You can rotate, mirror, and move images that you created yourself and then morph them into another image. You can then add the work you created to a digital gesamtkunstwerk, a communal piece of art that takes the form of an unending online metamorphosis. You can also download your own work, print it, or share it with others.
The Dutch interactive documentary De metamorfose van Escher (Escher's Metamorphosis) was created in collaboration with the M.C Escher Foundation and was launched in the same period as the start of the Escher exhibition in the Fries Museum (part of Cultural Capital Leeuwarden). Exhibition visitors can experience the interactive documentary via a digital table.
NTR & Escher
NTR, a Dutch national broadcaster that focuses on cultural and educational programming, is devoting a lot of time to Escher this year. Apart from this interactive documentary, SchoolTV will be programming content about this famous Dutch artist, Het Klokhuis has an episode about Escher's life and works (26 April 2018) and NTR will be broadcasting a documentary called M.C. Escher, het oneindige zoeken (M.C. Escher, the Endless Search) in late 2018.
The interactive website Escher's Metamorphosis was made by the same team that created the technology behind The Garden of Earthly Delights by Jheronimus Bosch in 2016. This award-winning interactive site about Hieronymus Bosch received international press coverage and was viewed by more than 1.3 million unique visitors.
Visit ntr.nl/escher
Concept: NTR, Fabrique & Q42
Research & texts: Marijnke de Jong
Design: Fabrique
Technology: Q42
Music: Paul M. van Brugge
We also made the award-winning interactive website The Garden of Earthly Delights by Jheronimus Bosch for NTR in collaboration with Q42.