New app brings Rijksmuseum even closer
Bringing the collection closer to the general public, that is Rijksmuseum's most important goal which they hope to achieve with their new app. Design agency Fabrique, their technology partner Q42, and Rijksmuseum developed an app which allows you to have the world-renowned collection with you at all times. In the train, in your home, and in the museum itself.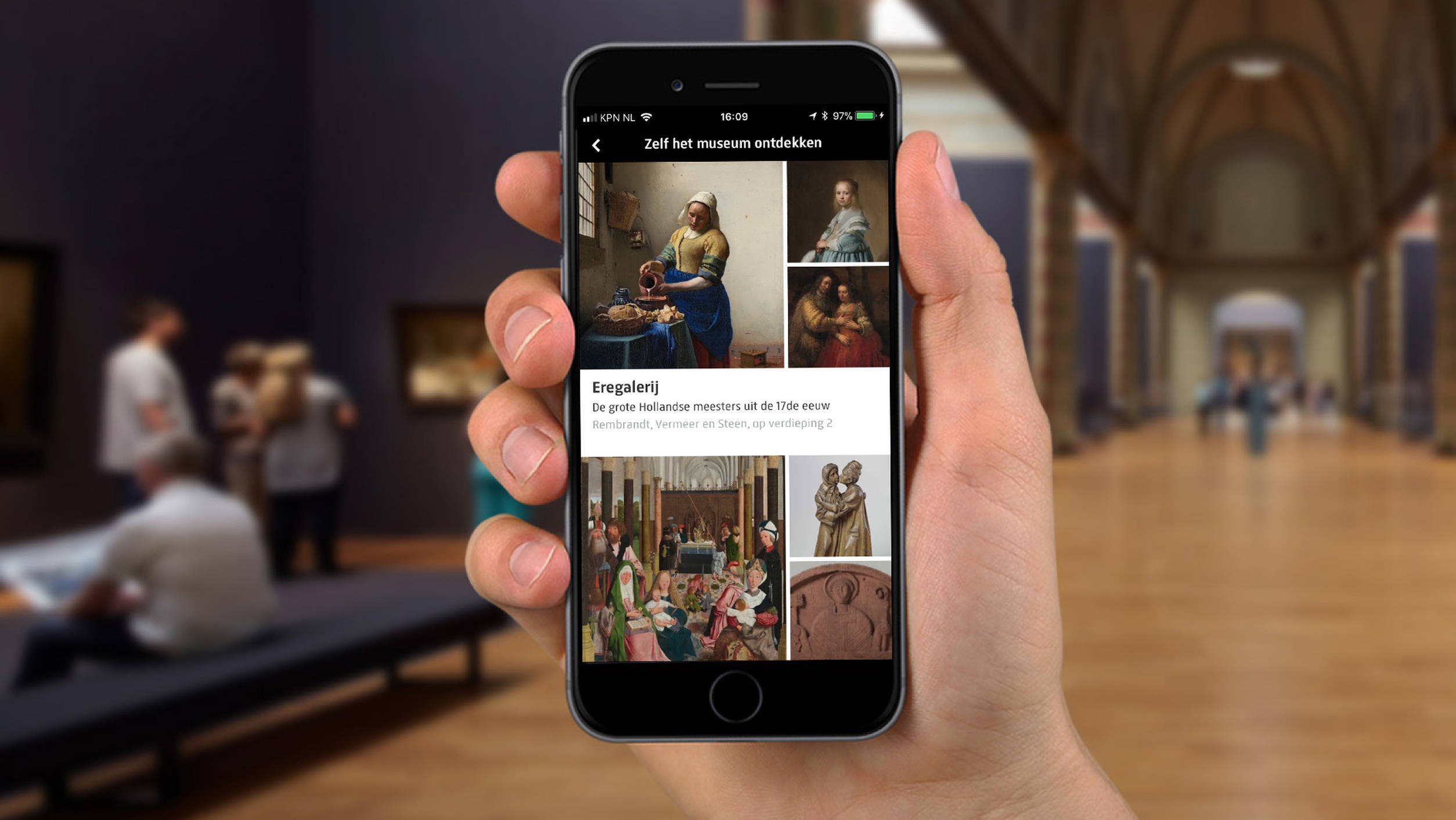 Fabrique and Q42 had already developed the Rijksmuseum website. A revolutionary design. By using large images and by making the whole collection available online, rijksmuseum.nl set a new standard for museum websites and web design.
The image first
Just like the website, the new app also puts visuals centre-stage. Unity and simplicity were our guiding principles from the start. Discovering the collection, buying tickets, finding your way, and following a tour; now it's all possible with one easy-to-use app.
The Rijksmuseum has 80 rooms which means good wayfinding is important. The app shows you where you are in the imposing building in an easy-to-understand way. You decide where you want to go. Using the museum's four flights of stairs as hubs, the app shows you the way to a new area in no more than three steps. That way, you will intuitively get to know the building.
Multimedia tour
The new multimedia tour in the app is closely related to wayfinding principles. You can discover the museum yourself with fourteen tours including four themed tours: Highlights, Rembrandt, Building, and Colonial Past.
Thanks to innovative beacon technology in the museum, you will always get the information you need, whether you are following a themed tour or are just wandering through one of the museum's ten chronologically ordered areas.
The Rijksmuseum app can be downloaded from the App Store (iOS) or Google Play (Android). In no fewer than nine languages, from English to Mandarin.