Full house at talks MuseumNext conference
MuseumNext Europe is a conference where over 500 museum professionals from more than 40 countries share ideas and technologies that are changing the landscape of the museum sector. As part of the MuseumNext conference we've held 3 fully booked talks in our studio in Rotterdam. We felt a great vibe that day, thanks to all the interested visitors. Did you miss it or want to re-live it? Here's a re-cap.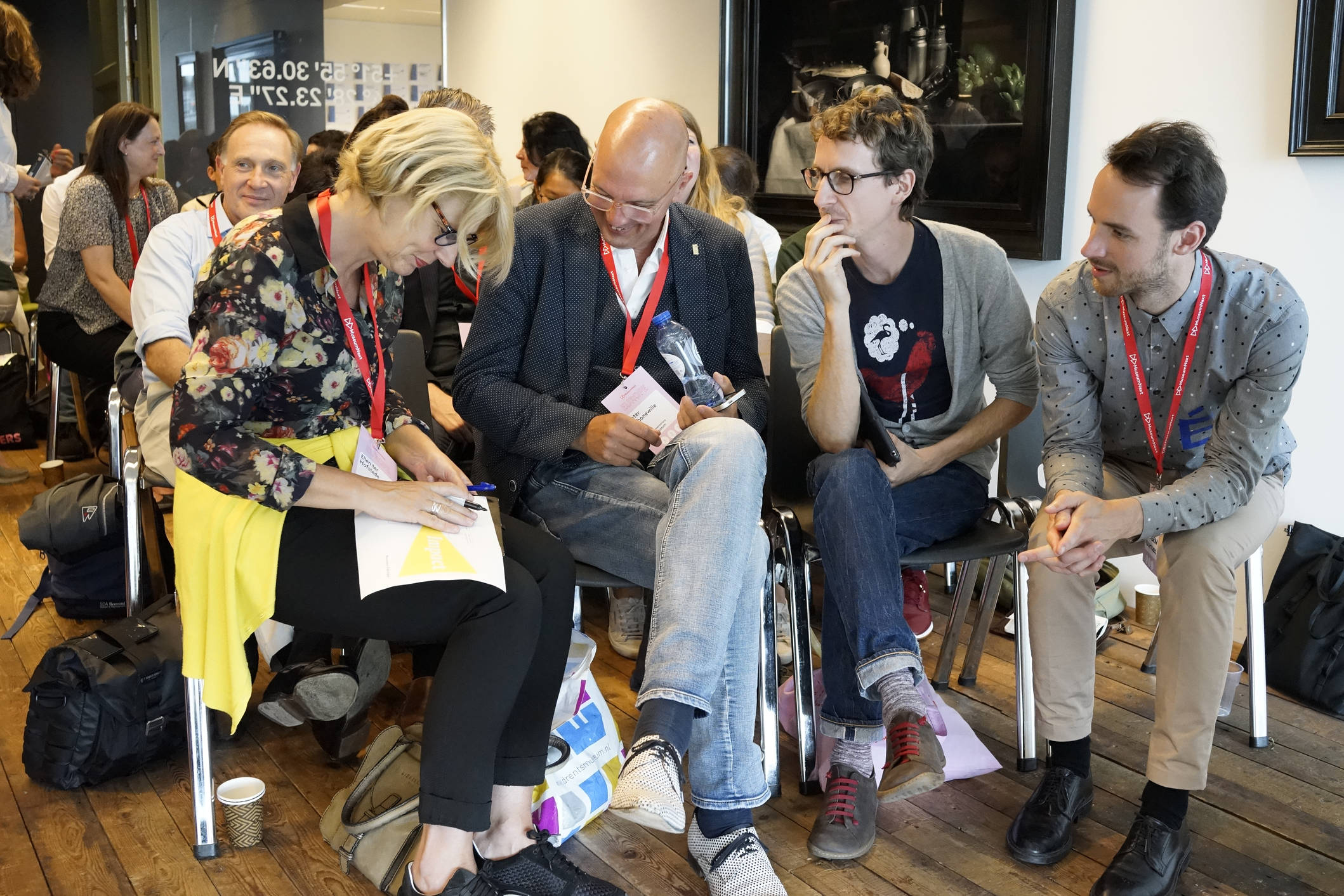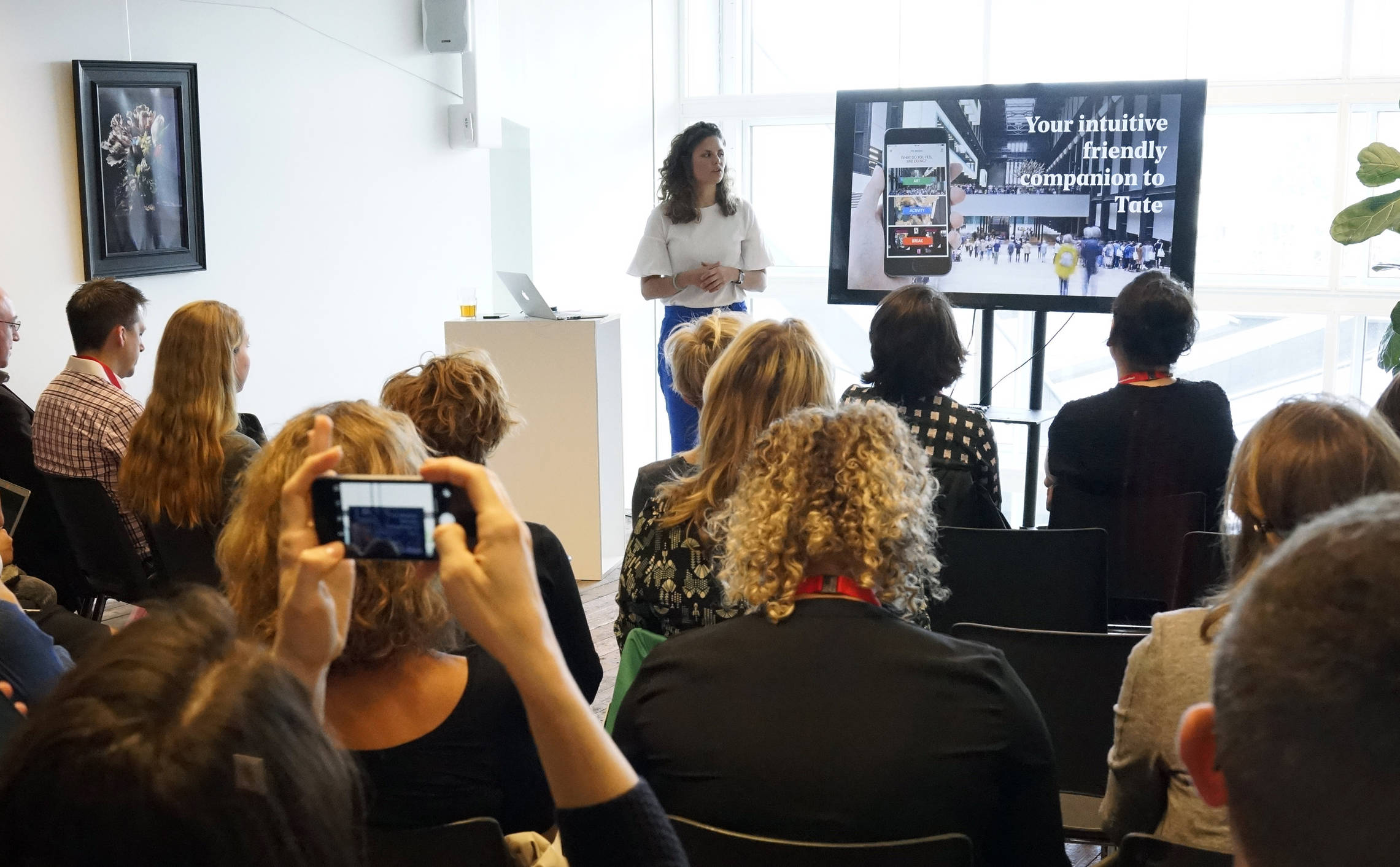 Talk 1: (Not) getting lost with the Tate app: from wayfinding to dayfinding
Last year we developed the new Tate app, an intuitive and friendly companion to all Tate's locations. Our observations proved that people could navigate the buildings quite easily. So we proposed a 'dayfinding' app instead of a pure wayfinding solution. An app that asks you "What do you feel like doing?", tells you what's happening, gives you guidance and suggestions, and know more about the art. See the presentation of designer Querine van Casteren at slideshare.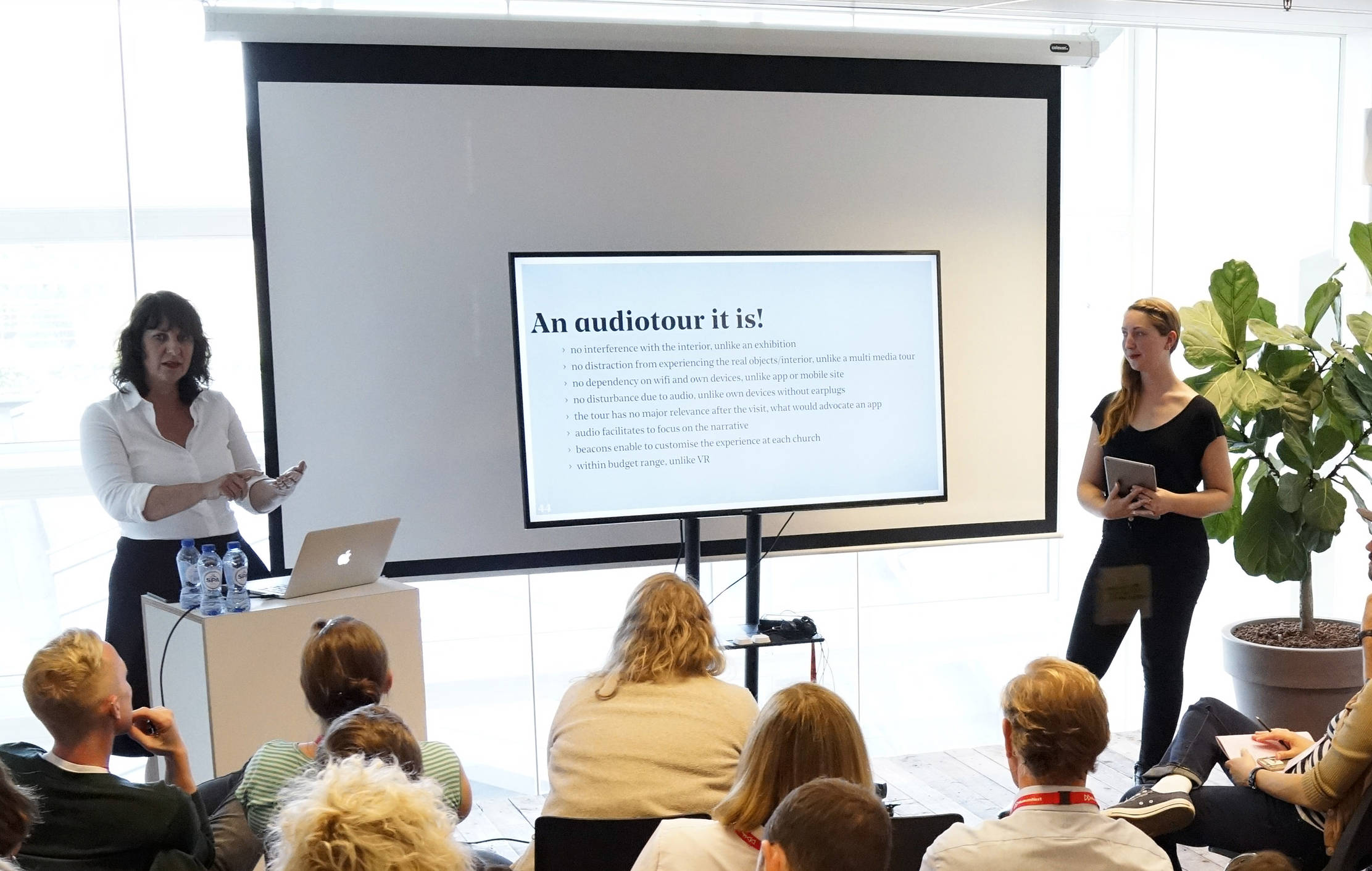 Talk 2: Service designing The Largest Museum of the Netherlands
Together with Museum Catharijneconvent we are busy creating the largest museum of the Netherlands. Starting in 14 locations throughout the country, Museum Catharijneconvent will provide a museum experience in prominent active churches. The goal is to reveal the important art and history that is often hidden inside these buildings, no longer known to the general public. At the same time, the collective churches hold the biggest art collection in the Netherlands, with the largest floor space and the highest visitor rate – hence the name of the project. In her presentation, Astrid Jacobs (studio manager and strategist), shows how we used a service design approach to discover how people perceive these churches, and how they can be drawn to visit them and get most out of their visit. These insights fed into an audio tour, the visual identity, communication plan and campaign, signage and even training of the volunteers. Check out the presentation.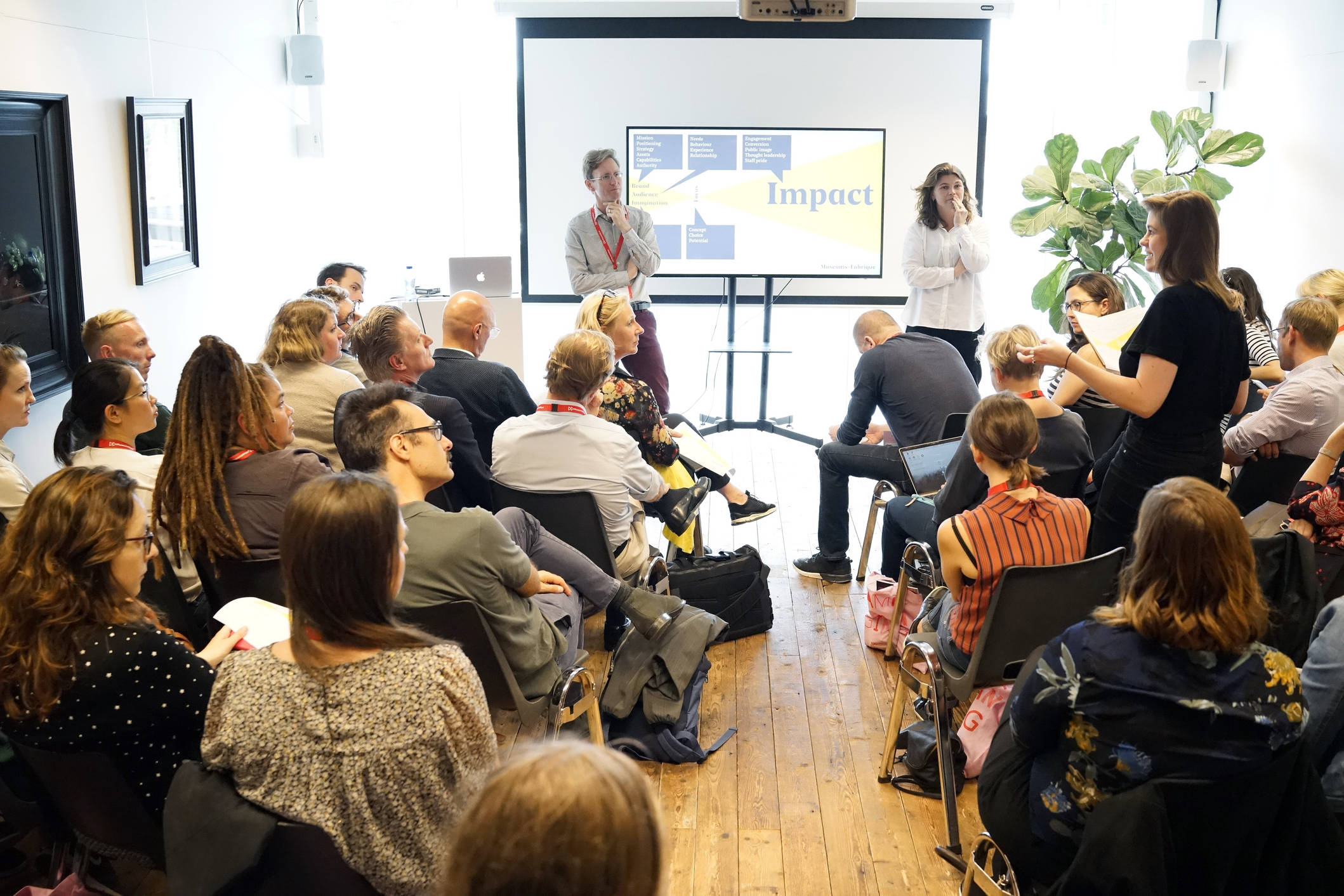 Talk 3: The magic digital formula for Rijksstudio, Vincent van Gogh, Kunsthal
When establishing a digital strategy, you can of course follow the examples of other museums. Make your website responsive, include a digitized collection, present an object of the day on Instagram, create an in-gallery app, publish artist biographies, etc. etc. But even if you have the budget for all initiatives, you may want to choose that thing that really delivers impact for your museum. The question is: how do you decide? Strategists Martijn van der Heijden and Ebelien Pondaag presented the thinking behind some of our known and lesser known projects, to illustrate how different museums and collections ask for different digital strategies. Click through the presentation.
Want to see more museum projects? Please check our portfolio.

We hope to see you next year in London!