Fabrique writes history with interactive story about The Great Fire of London.
In 1666 a devastating fire left almost the entire inner city of London in ashes. Exactly 350 years later Fabrique has been commissioned by the Museum of London to create an interactive story about The Great Fire. Informative and educational, but also adventurous and exciting; we shook off the dust of history to bring the story of the disaster back to life.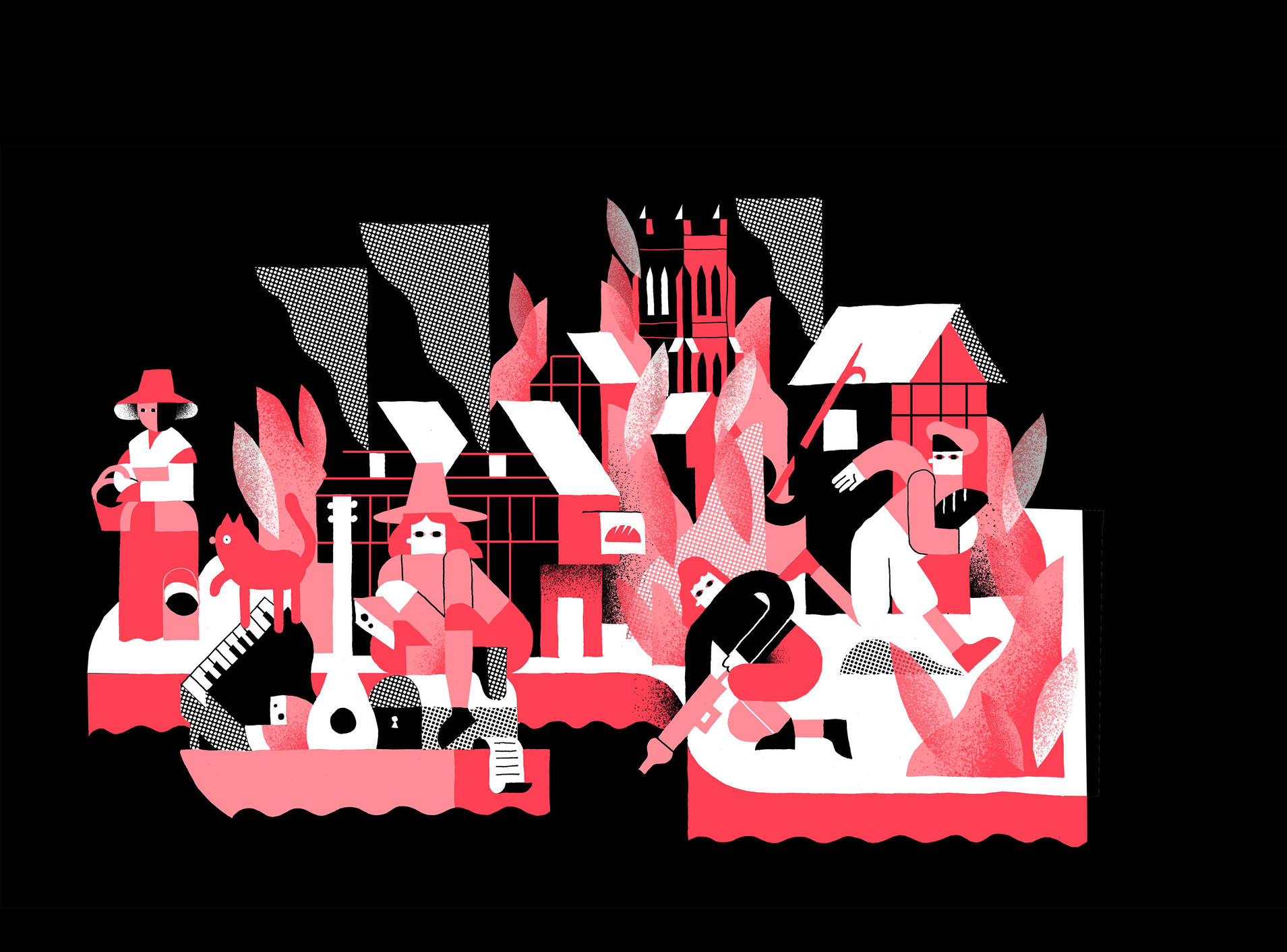 One of the most important events in the history of London began in a bakery, on 2 September 1666. The fire looked innocent enough at first. 'A woman could piss it out,' declared the mayor that night when he came to take a look. But severe drought conditions combined with a rising storm, and grew into a scorching sea of fire. Five days later, a major part of London had been destroyed.
The website "Fire of London" brings the history of the fire back to life. Together with technical partner Logirix we developed an interactive story that transports you 350 years into the past. We retell the story from four different angles, based on historical maps, artifacts and writings from various collections. Using different perspectives, sidebars and cross links, visitors can determine how they want to experience the story; fast and factual or more in depth and narrated.
The distinctive illustrations of Levi Jacobs lend a unique face to the site. Unexpected 'easter eggs' make browsing more fun; you can discover why parmesan cheese was brought with all haste to safety and what on earth did they do with the pets. At the same time the museum's curators and historians and its partners ensure that the story remains complete, responsibly scientific. This project is a collaboration amongst the Museum of London, London Metropolitan Archives, Guildhall Art Gallery, The Monument, Arts Council England and the City of London Corporation.
The Great Fire is commemorated this month at various locations in London. The aptly named exhibition Fire! Fire! in the Museum of London is on display currently until 17 April 2017.
Watch the interactive story here: fireoflondon.org.uk/story/the-fire/