Cases
A unpolished ode to the creative process
A unpolished ode to the creative process
With over 2,500 national and international designers and hundreds of thousands of visitors, Dutch Design Week in Eindhoven is Northern Europe's largest design event. The theme for Dutch Design Week 2016 is 'The making of', a salute to the creative process and its creators. Fabrique developed the campaign for this event.
Question
Translate the theme 'The making of' into a catchy campaign for the 15th edition of Dutch Design Week.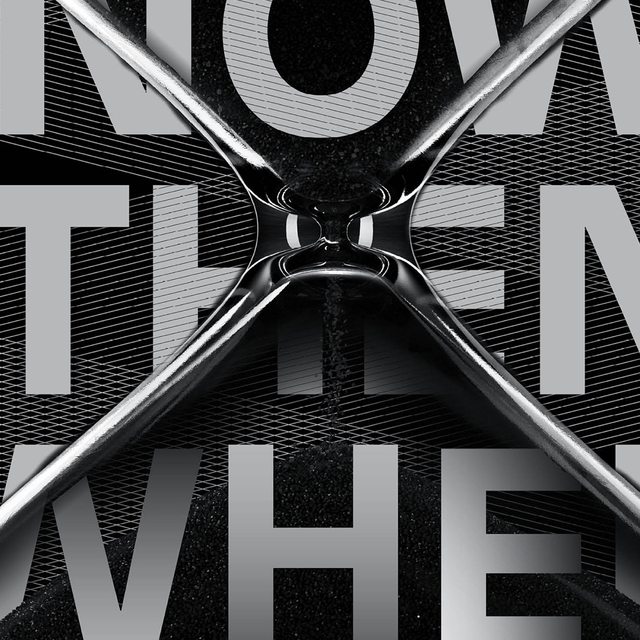 Solution
A deep dive into the sometimes dark minds of designers. Whilst conceiving, creating, falling and standing back up again, every designer has their own mantras, mottos and bits of wisdom. We used these design mantras to capture the imagination, to speak to everyone.
We bring the mottos to life in a raw, unpolished black and white style, with images that spark rudimentary emotions. And with the online Design Mantra Machine everyone can convert their design motto into their very own hypnotic mantra.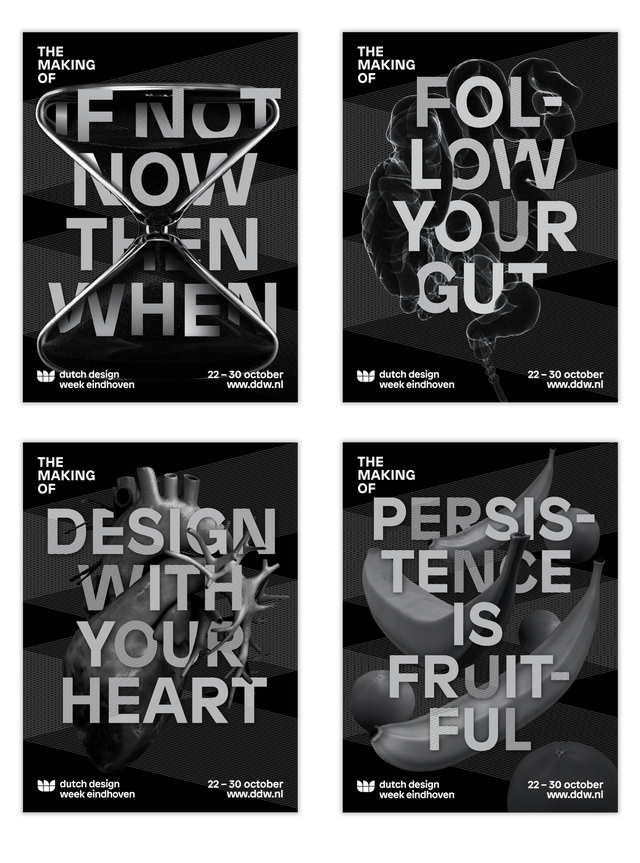 Result
Recognisable and confrontational for the design world. Striking and challenging for outsiders. An ode to the creative process and its creators.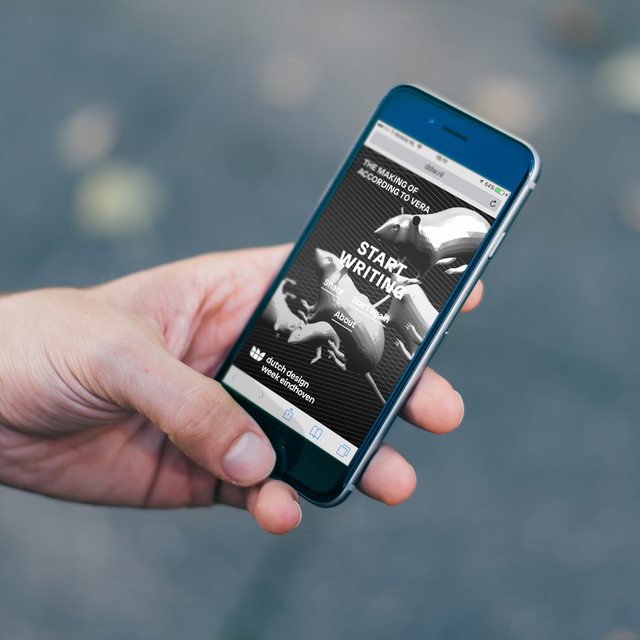 Would you like to know more?