Cases
Choose the best perspective.
Choose the best perspective.
Skycap is a new international company, specialised in UAVs. Born out of a need to protect nature, Skycap makes use of drones, balloons, satellites and innovative sensor technology. So that they can get a clear picture of land plots, buildings, installations and the network of underground pipes and wires. We developed a brand story, pay-off and visual identity for Skycap. The outcome: Skycap – remote sensing.
Question
Develop a professional, international identity for us. A distinctive style that also underlines the creativity and expertise of Skycap.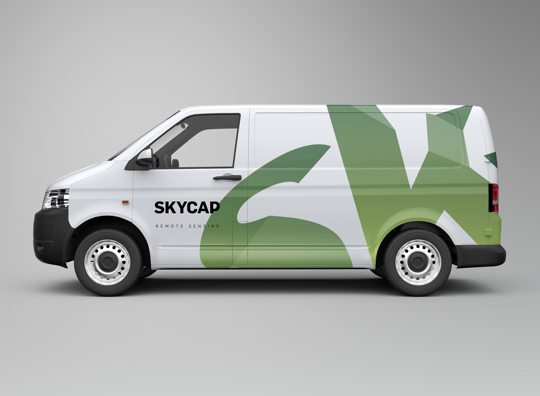 Solution
Skycap creates breakthroughs by bringing new perspectives to the table. To depict this we used anamorphoses: distorted images that only reveal the actual shape from a certain angle.
The shapes are filled in with photos or subtle shades of the housestyle colour, green. These are inspired by unique atmospheres, a link with the airspace from which Skycap operates. This allows us to see a series of different shapes and images, time and again new facets of Skycap's work.
The green housestyle colour stands for safety and fairness. But the camouflage colours are also a nod to the company's wildlife and nature conservation roots.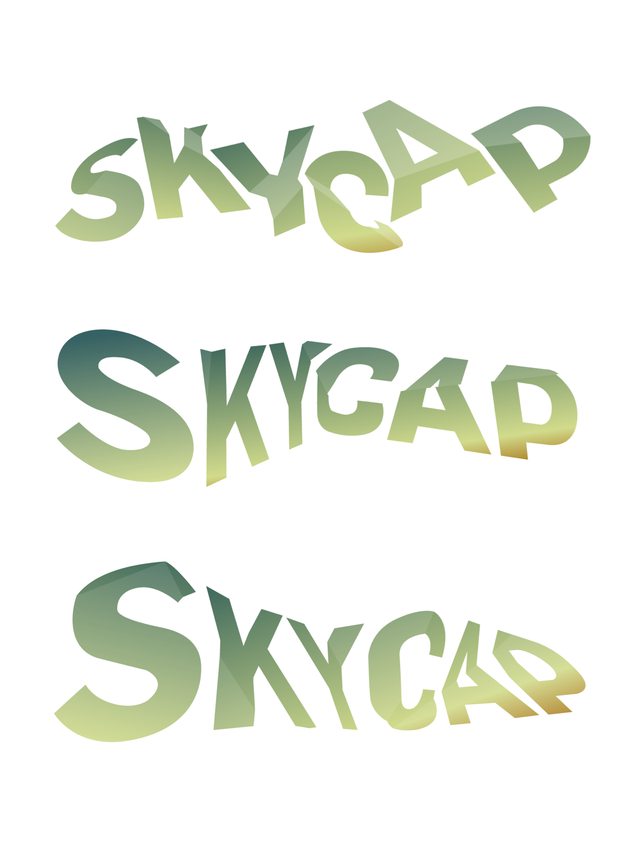 Result
An identity that sets Skycap apart from the numerous drone technology start ups. And that shows Skycap to be a reliable partner who always considers the smartest perspective – even if that doesn't necessarily involve a drone.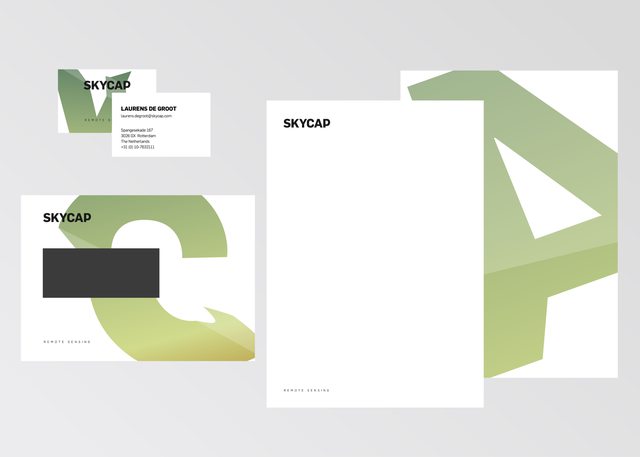 Would you like to know more?