Cases
Ordinary life in an extraordinary style.
Ordinary life in an extraordinary style.
With approximately 9.2 million account holders, ING is the biggest bank in the Netherlands. Fabrique developed a new illustration style which shows that ING is a bank for everybody.
Question
Develop a style which appeals to everyone at their own level, from young to old, from hip to old-fashioned, from informal to corporate. And which is still unmistakably ING.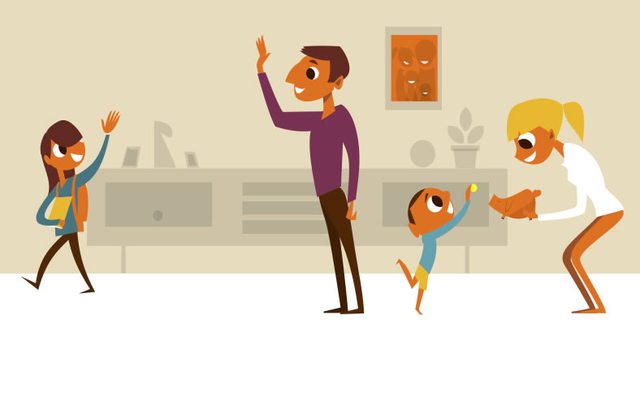 Solution
An illustration style that fits a bank which wants to communicate in a less functional and more emotional way. It shows that life is in motion, that ING understands this. The characters play the lead role. It's about people, after all. We place the characters in everyday situations, but at important moments in their lives; from living together and getting married, to starting a business or retiring.
The skin colour of all the characters is orange, the brand colour of ING and our national colour. We use this to position ING as the bank of every Dutch person. Everything important in the image is always orange, the rest is trimmed back to the essence. As the sites of ING are responsive, the illustration loses some detail if the screen becomes smaller, so that the communication strength remains the same.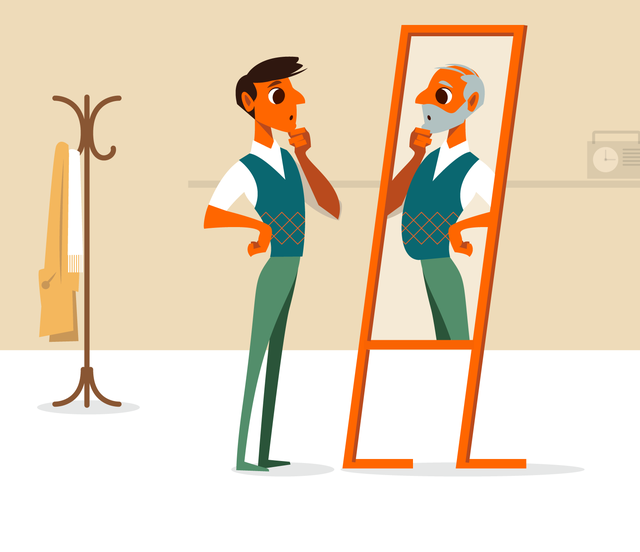 Result
Ordinary life summarised in an extraordinary style. A style that stimulates people, with which everyone can identify - both business and private customers. And which shows that ING is a bank which supports customers in taking their financial decisions. In all moments in life.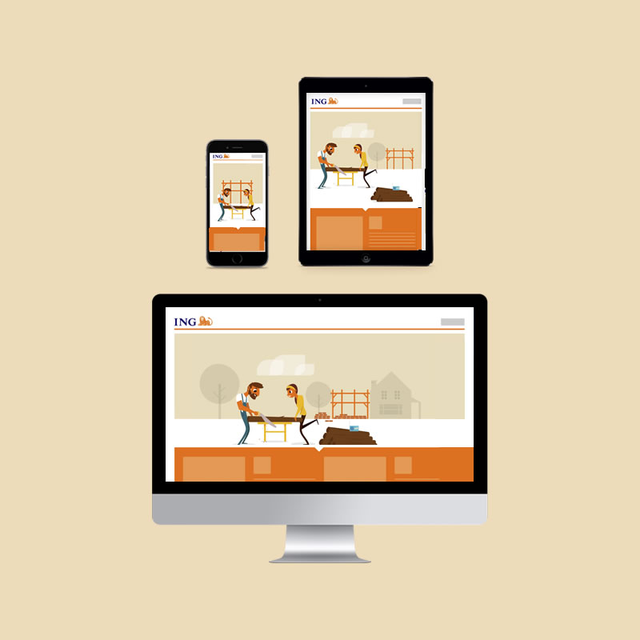 Would you like to know more?