Cases
Always different, always Erasmus.
Always different, always Erasmus.
Erasmus University Rotterdam is a university with more than 20,000 students, seven faculties and two exceptional institutes. In 2014, Fabrique developed a new visual identity for the university, a new style we also applied to various resources.
Question
Develop an identity which gives our faculties and institutes space to communicate, but which still binds everything together.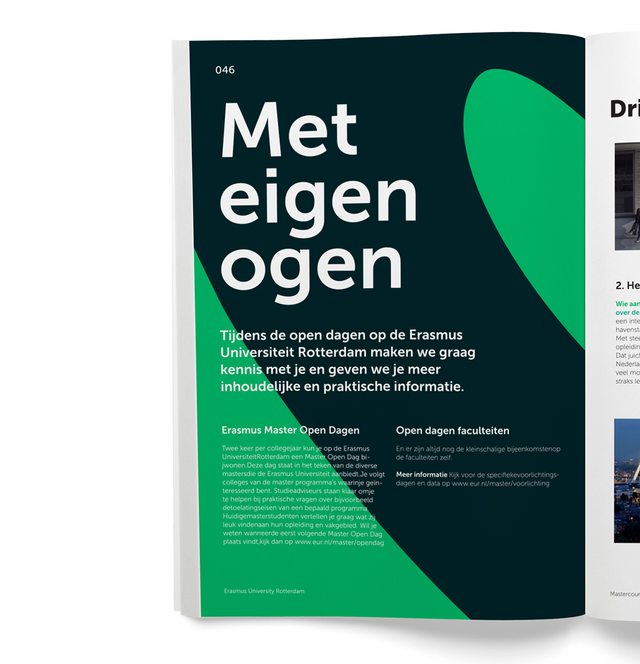 Solution
We used the signature of Desiderius Erasmus as the starting point. We zoom in on the signature, as if we want to research it. This creates a fascinating form language, which everyone can use in their own way.
Each faculty or institute was given a unique form set. Its own spot colour, which contrasts with the overarching corporate dark green of Erasmus University. Together, the forms and colours realise an inalienable and recognisable picture.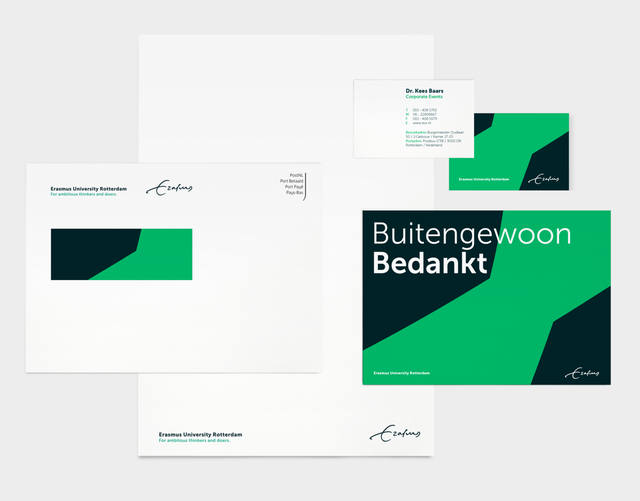 Result
A personal and exceptionally visual identity. No two expressions are the same, but every aspect of the Erasmus University is connected. And together, all the forms add up to what it all started with: the signature of Erasmus.
Awarded with a Red Dot Communication Design Award 2014.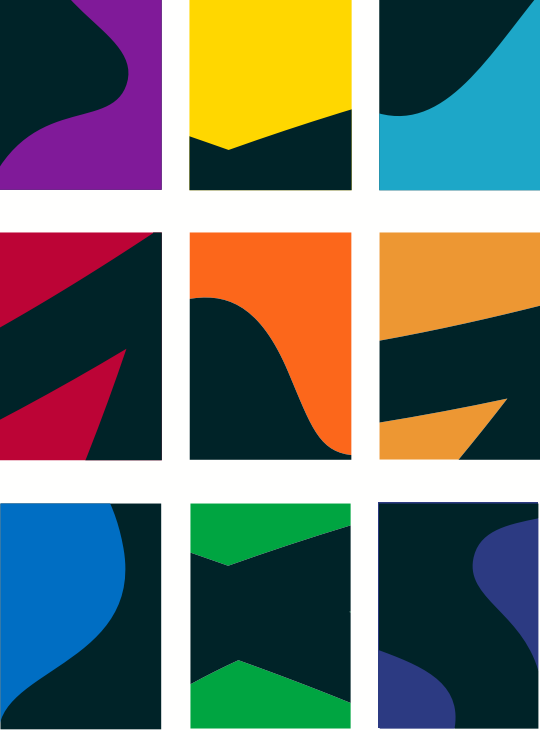 Would you like to know more?