Cases
Unity in diversity.
With more than 20,000 students from all four corners of the world, seven faculties and two exceptional institutes, Erasmus University Rotterdam is not only a large institution, but also a very diverse one. With the new visual identity as starting point, Fabrique developed various means of communication.
Question
Develop a set of resources in our new style. The designs must connect the faculties together visually, while at the same time offering space for communication with a certain level of individuality.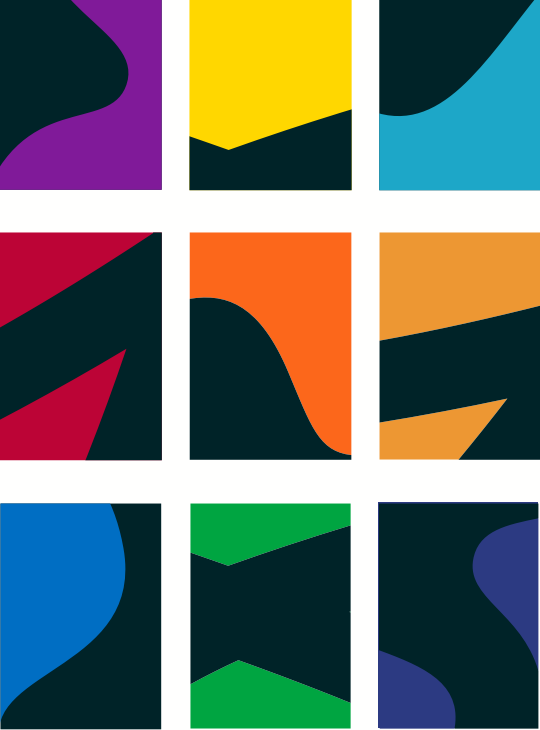 Solution
The 'hand of Erasmus' is a recurring theme through all the resources. Together with the various faculties and institutes, we developed forms which fit their fields. For Law we developed forms which are 'effective' and 'balanced', for example, and for Economics, 'progress' and 'personal growth' were important starting points.
Photography shows self-assured people; motivated and with their feet on the ground. And zooming in on the signature of Erasmus, we use close-ups to get right on the skin of the person in the portrait, literally. The people demonstrate guts and character by looking straight into the camera, which is a way for the university 'for ambitious thinkers and doers' to cast off its many years of modesty.
Rotterdam values, such as directness, honesty, enthusiasm and being real, form the basis of the tone of voice. We added to this the starting point of 'contrast', because ambition and performance go hand-in-hand at Erasmus University with a healthy dose of common sense.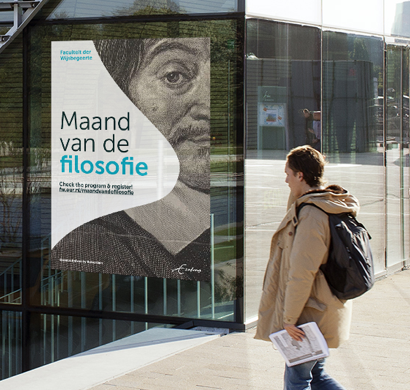 Result
Posters, brochures, correspondence sets and online resources form a clear unity in diversity, thanks to our 'visual elastic band'. Typically Rotterdam, typically Erasmus.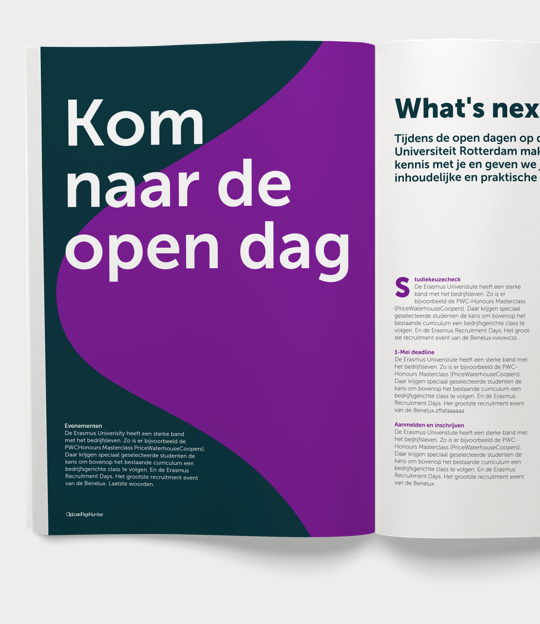 Would you like to know more?