Cases
Kaleidoscopic DIY branding.
Kaleidoscopic DIY branding.
De Effenaar is a concert venue in Eindhoven, with a broad and innovative programme of events. In 2005, the venue moved to a striking new building, designed by the MVRDV firm of architects. Fabrique developed a similarly striking visual identity.
Question
Develop a new visual identity which fits in with our new building and the character of De Effenaar.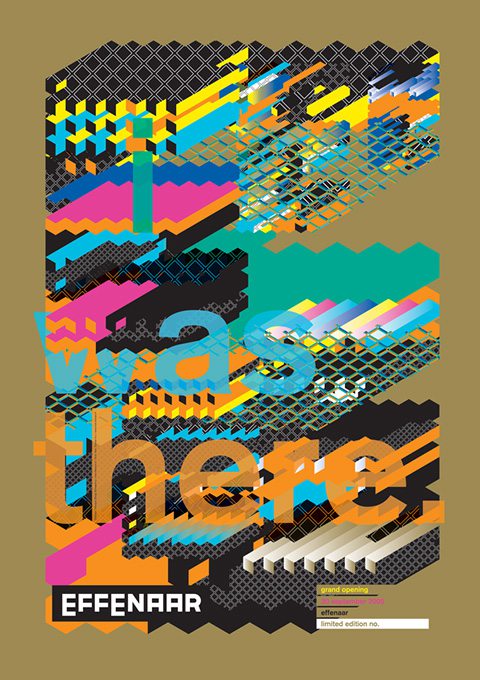 Solution
Flexible and kaleidoscopic. The programming of the Effenaar is innovative and diverse. We therefore developed a flexible corporate style, in which there is space for various forms of cultural expression.
The letter E, which was central in the old logo, again fulfills an important role. Grids and shading give the letter a raw, industrial and stylistic look. The combination with the bright colours creates a kaleidoscopic image.
From a technical point of view, the style consists of a large number of layers from which the venue's own designers can choose to their heart's content, depending on the communicative goal of the communication.
In addition to this new identity, Fabrique developed the website and the signposting in the building.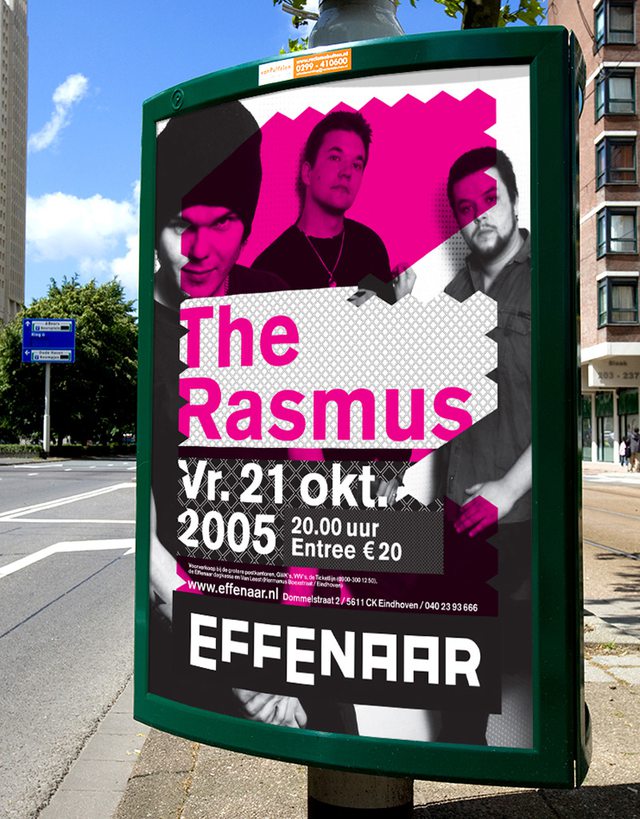 Result
An identity that is perfectly in line with the quirky brand of the concert venue.
De Effenaar identity was awarded the prestigious 'Lamp' by the Art Directors Club Nederland, a European Design Award, an ADC New York Merit Award and an iF Communication Design Award.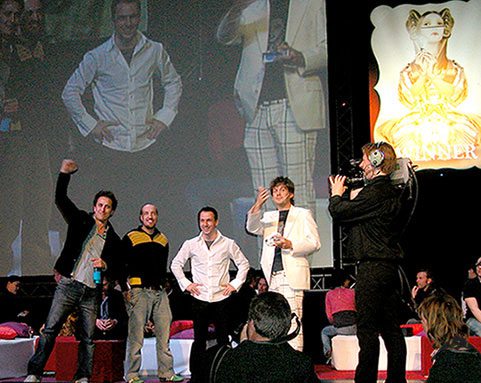 Would you like to know more?