Cases
Unity for the traveller.
The Eastern Line of the Amsterdam Metro runs from the Central Station to Amsterdam Zuid-Oost. The original brutalist design from the 1970s has, through the years, become extremely chaotic. Fabrique and firm of architects GROUP A jointly won the competition for the renovation of the Eastern Line of the Amsterdam Metro.
Question
How should the underground platforms, the dividing halls and the entranceways of the sixteen stations on the Eastern Line look?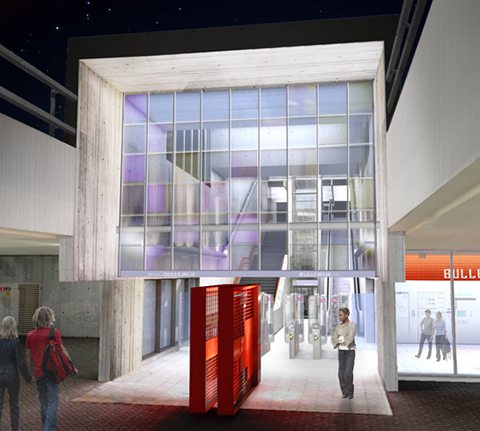 Solution
Threefold: restore the original character of the metro, develop a highly legible style for the structural design elements and offer a sustainable solution for the future.
According to the competition jury, our winning joint proposal went 'back to the basics of the original design', and at the same time is 'a vision for the future'.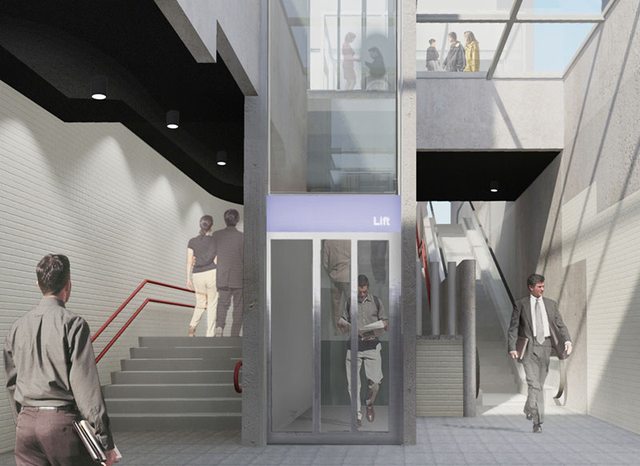 Result
At the moment, the joint vision of Fabrique and GROUP A are being developed into a new design for the Eastern Line.
These images are the winning proposals for the Wibautstraat underground station and the Bullewijk overground station.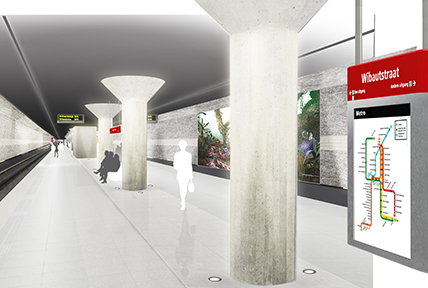 Would you like to know more?