Cases
Bringing forest fires into the picture.
Bringing forest fires into the picture.
One of the best ways to change things, is to put them out in the open. But how do you bring forest fires in vast tropical areas into the picture when you're on a limited budget? It took a hackathon to come up with SkyHawQ: an automatic aircraft outfitted with a camera which immediately aroused the interest of Greenpeace.
Question
The challenge during the hackathon: take existing technology and develop a flying system with a much greater range than a drone...in just two days.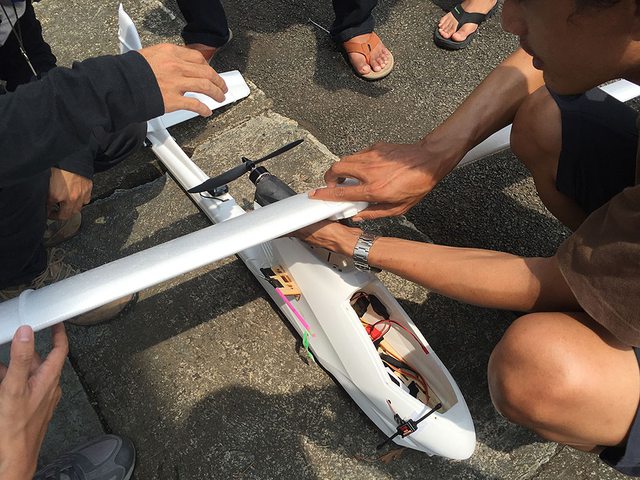 Solution
We developed SkyHawq; an aircraft that can take off, fly and land automatically. After a week filled with unexpected glitches and snags, SkyHawQ recorded its first successful video in Asia and delivered stabilised footage in high resolution upon its return.
Arial photography isn't a new thing, but what we do with the images is. Through a crowdsourcing platform we give people at the NGOs behind-the-scenes access, to watch the process and help with the research. SkyHawQ's large range makes it a useful tool in detecting and combating forest fires and poaching.
By cleverly combining existing hardware and intelligent software, this project creates an entire world of new possibilities.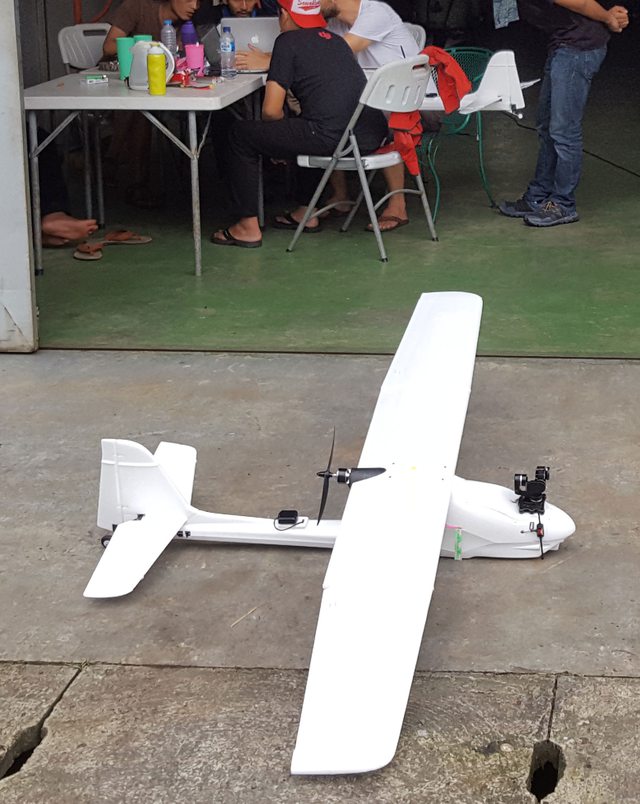 Result
With SkyHawQ, Q42 and Fabrique brought home the Public Prize at the Philips Innovation Awards. Greenpeace and other NGOs are interested in the platform and its surrounding services. Not stopping at aircraft, we continue to build sensors, mobile robots and quadcopters.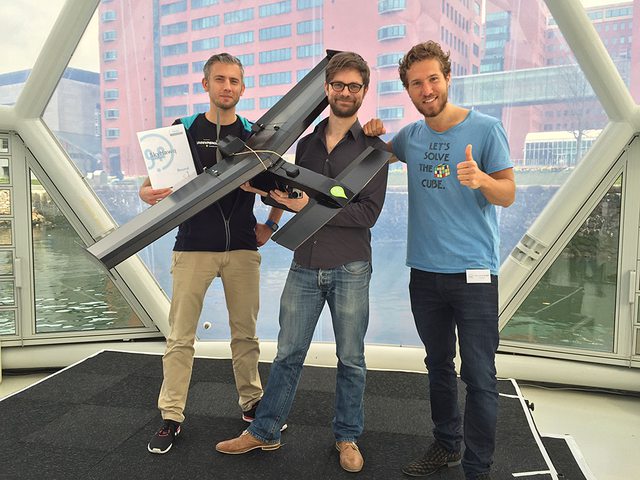 Would you like to know more?