Cases
From comparing to closing the deal.
From comparing to closing the deal.
Independer helps consumers to make informed financial and insurance choices. As an independent comparison site, Independer makes choosing a financial or insurance carrier easier for nearly 1 million customers in the Netherlands. In 2015, Fabrique and Independer collaborated to develop a new comparison website for health insurance.
Question
Create a world-class comparison tool that radiates convenience, simplicity and brand confidence in the complex arena of health insurance.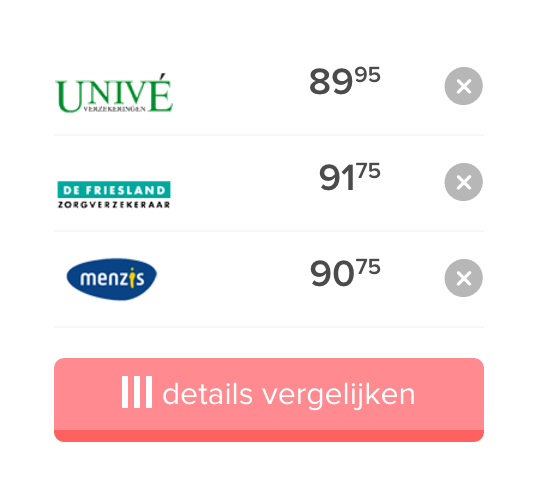 Solution
Using customer experience mapping, we gave shape to the consumer orientation process. One of the insights that we developed was that the customer craves a clear overview right from the start. They would rather start with the basic information than an overload of information. We opted to make the 'convenience seeker' the main target group; the customer that doesn't go looking immediately for the fine print.
In the first step we only give the price and quality overview. That is followed by the 'quick story', where customers find answers to questions like "What do I get?" and "To which hospital can I go?" Finally, in the third step gives the full range of information about the insurance. Due to the site's clever layered structure, the basic information is always visible and the customer remains in the flow.
Another important insight: Independer was often seen as merely a comparison site. That's why we now profile Independer clearly as a 'shop', with the application button always in sight every step of the way.
Result
By making powerful choices we created a straightforward and concise comparison site. The customer always has the important information within view. Even on a mobile device. And what a success! Independer has grown faster than expected, and has been able to help more customers in 2015 than in the year before.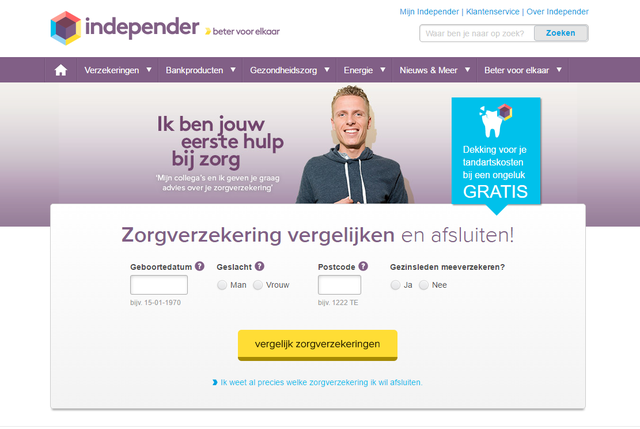 Would you like to know more?