Cases
Bicycle store becomes specialty shop.
Bicycle store becomes specialty shop.
Brand experience is usually not the central focus in Dutch bicycle stores. In shops where an average of 10 bicycle brands are mixed, the focus is often only on the choice between 'city bike' and 'touring bike'. Fabrique developed a 100% Giant Store. A store where the wide range of Giant bicycles and products gets plenty of space.
Question
Create a place where brand, products and cycling enthusiasts come together.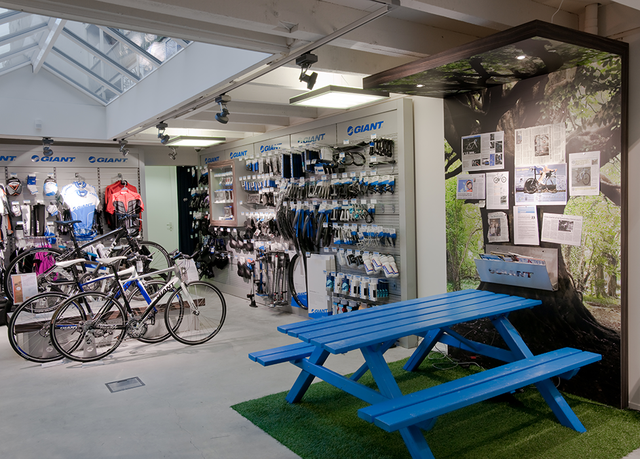 Solution
We turned the Giant Store into a true 'pamper yourself shop'. The bicycles are the heroes, the accessories are the jewels. We put the bikes on well-lit catwalks, and we display clothing and accessories in showcases or 'desire tables'. Buying a bike is an experience.
In addition, you can get training advice and even a massage. A flat tire and in a hurry? No problem, 'Repair & Go' is there for you while you enjoy a cup of coffee.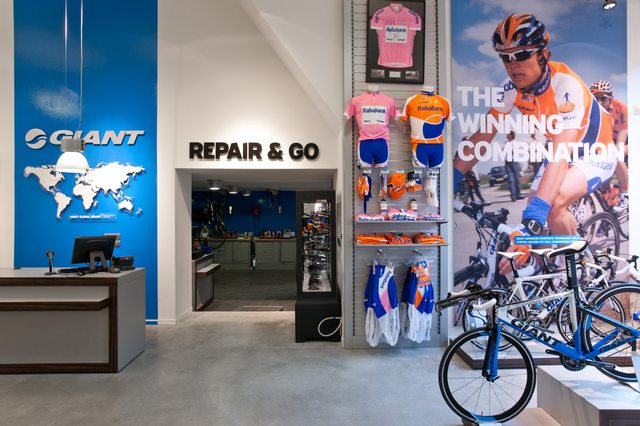 Result
A store that breathes the Giant brand. After the first 100% Giant store on Van Woustraat in Amsterdam, the concept was rolled out in shops throughout the country.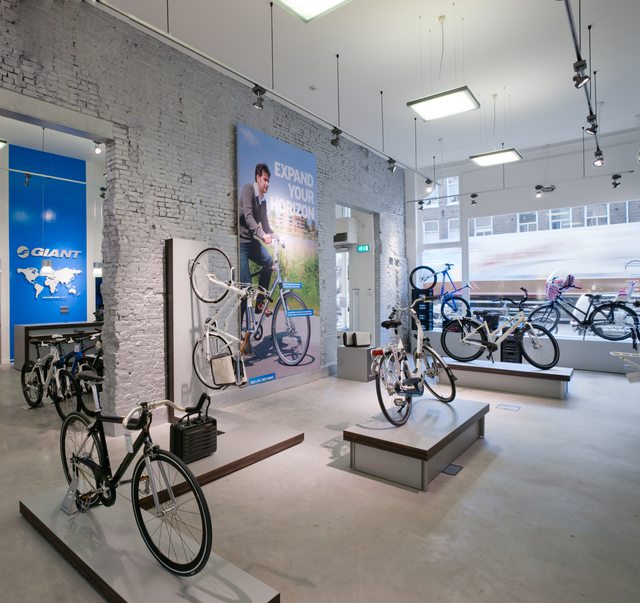 Would you like to know more?