Amstelring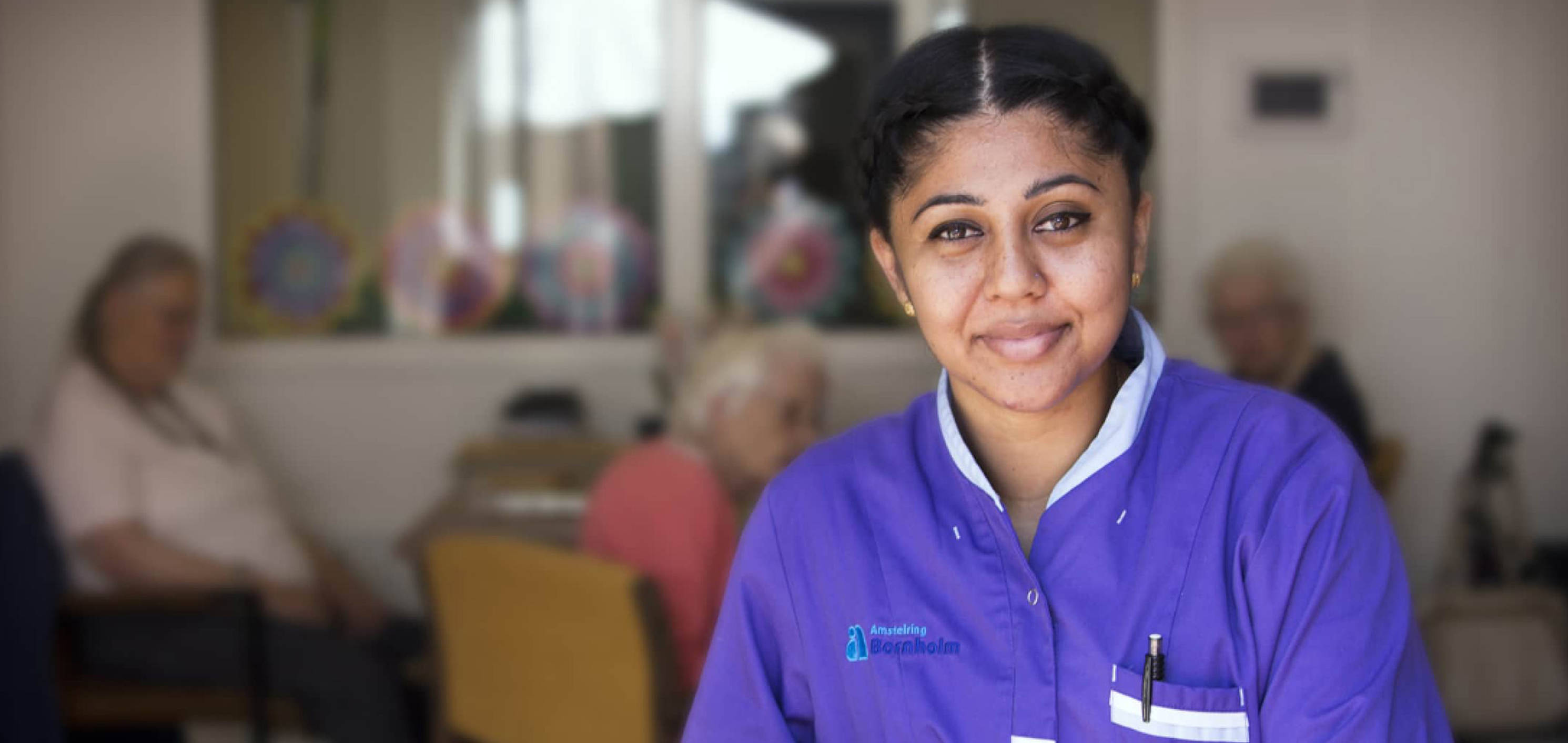 Amstelring has been providing loving care to the elderly for more than 400 years. Over 3000 employees work hard every day to improve the day of thousands of elderly people and people living with a chronic illness. The website helps individuals and professionals to choose the right care services and care locations.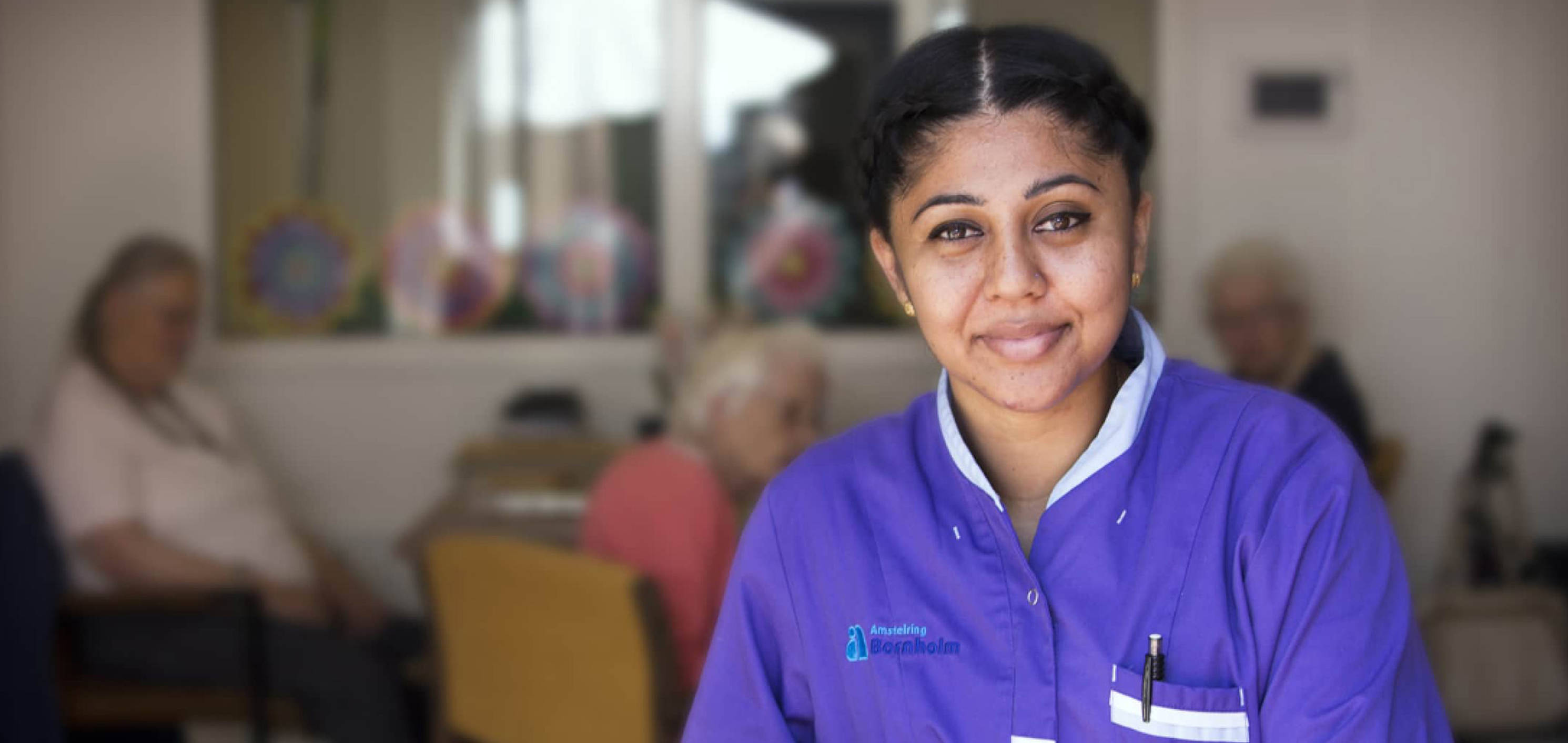 Loving care as strategic positioning
At Amstelring, nobody whiles away the years with nothing to do. The clients are colorful and the days are filled with a wide variety of activities. The cultural diversity, love and personal attention is well reflected in the photography and videos. A healthcare website should not only give good information, but also give a good idea of the culture, atmosphere and people behind the healthcare facility. After all, you choose support during a vulnerable period or even a new home.
Finding the right care (location)
A family member or healthcare professional (the referrer), can quickly find the different care products and care locations on the website. But perhaps more importantly, you can contact Amstelring directly anytime. Personal contact is an important and necessary step in finding and receiving the right care.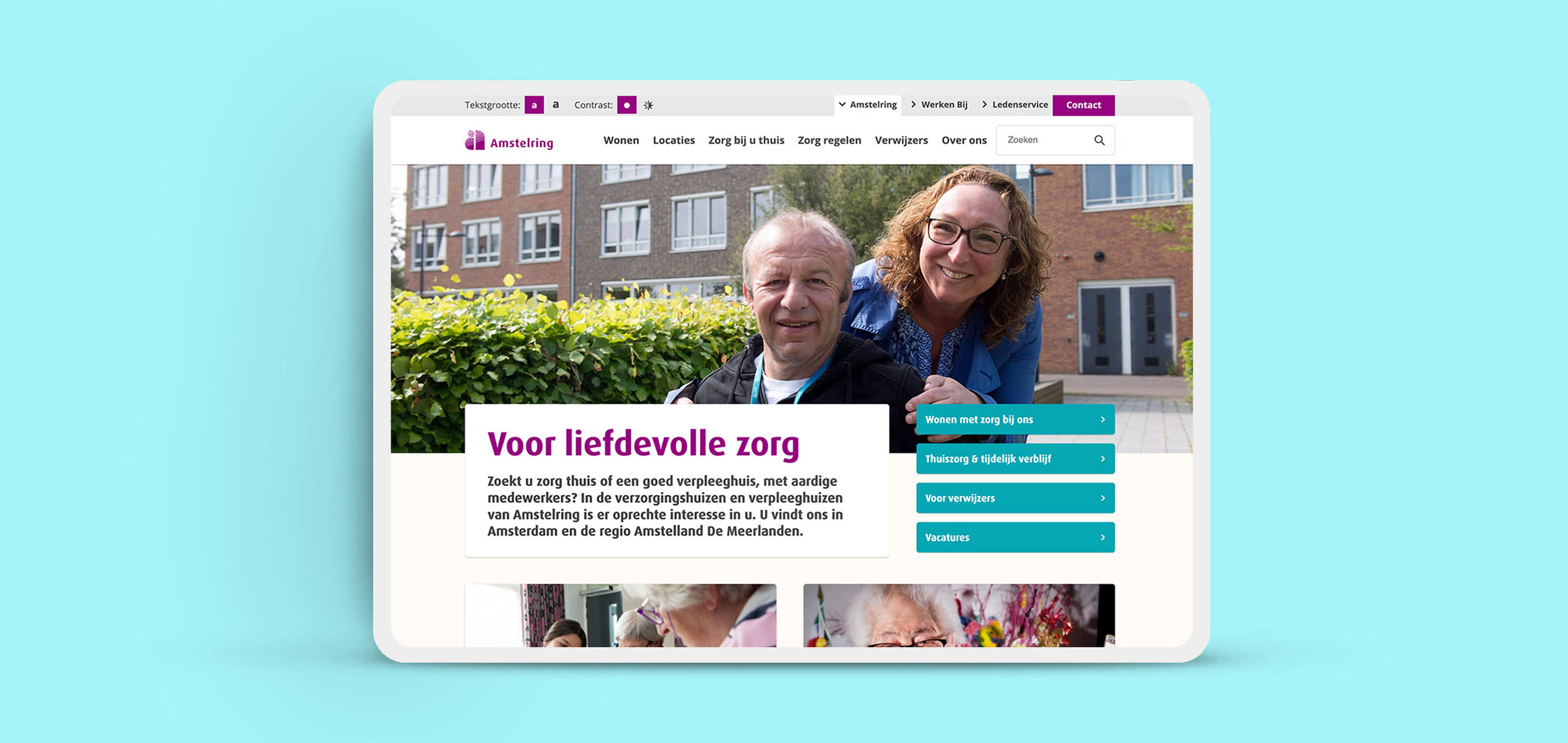 Tools to organize care
The various services that clients can purchase have been made directly accessible on the mijn.amstelring account page. We plan to expand this component in the coming year. Services offered include ordering a haircut at home, which can then be easily requested again through the order history. These kinds of tools are becoming increasingly important in healthcare; they reduce the workload for staff, and the client's social circle (family, neighbors, informal caregivers) also has easy access.
The struggle for staff
Due to the scarcity of healthcare personnel and the high turnover in the sector, the employer brand and the recruitment of new personnel is more important than ever. That is why the website has been expanded with Werken bij Amstelring, where we have paid a lot of attention to good SEO, recruitment and a smooth application flow.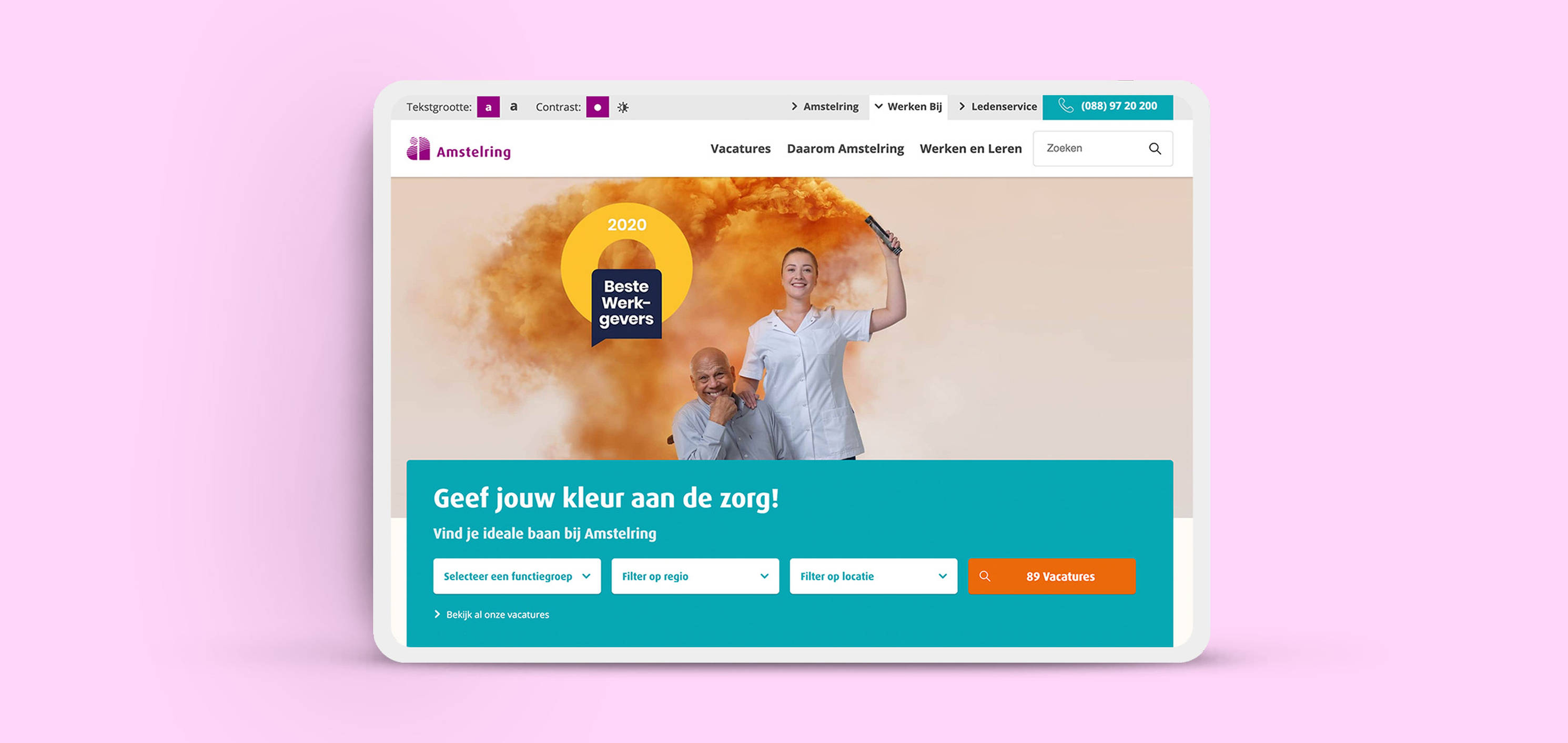 We experienced the building of the site as a fun and smooth process in which we, the client, were closely involved. We really felt like part of the team. Together we aimed for the best result. And the result is great!