Cases
Digital waves and hugs.
"Know someone who is going on a trip soon? Surprise them at either their departure or arrival with a personal video on the big screens at Schiphol!" If you remember reading this then you've landed on Schiphol's new 'Safe travels, Welcome home' web platform; redeveloped by Fabrique in collaboration with FHV BBDO.
Question
Boost the Schiphol brand further with a waving platform that shines tangible light on the magic of Schiphol.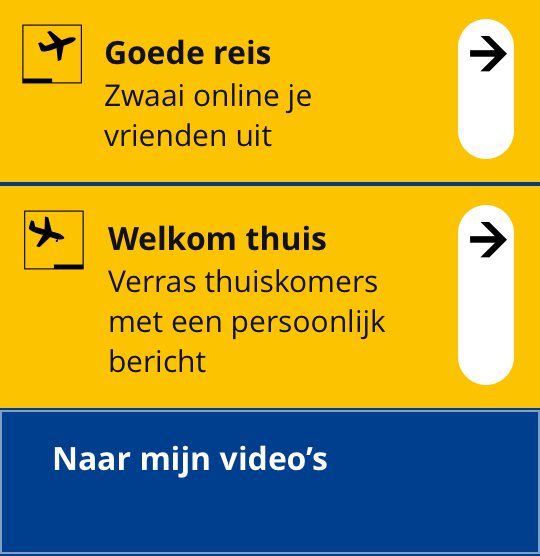 Solution
Together with Schiphol and FHV BBDO we immersed ourselves in the good (and the not so good) of the old platform version. Taking Schiphol's brand definition, we developed a new concept and basis for the form and functionality of the new platform.
Our starting point was clear: above all, the platform needed to bring across the Schiphol-feeling. That feeling of 'connecting people' that comes straight from the brand essence of Schiphol. With this in mind, the platform was designed so that everyone could get a chance to experience the emotion of a good send off and welcome back, whether it's at home, in the pub or on the go.
We improved the user flow, made the platform mobile accessible and, in addition to a send off, you could also wish travellers a hearty welcome home! For example, with a digital group hug. Because social media was so all inclusive, you could invite friends and family to join your send off/welcome home gesture.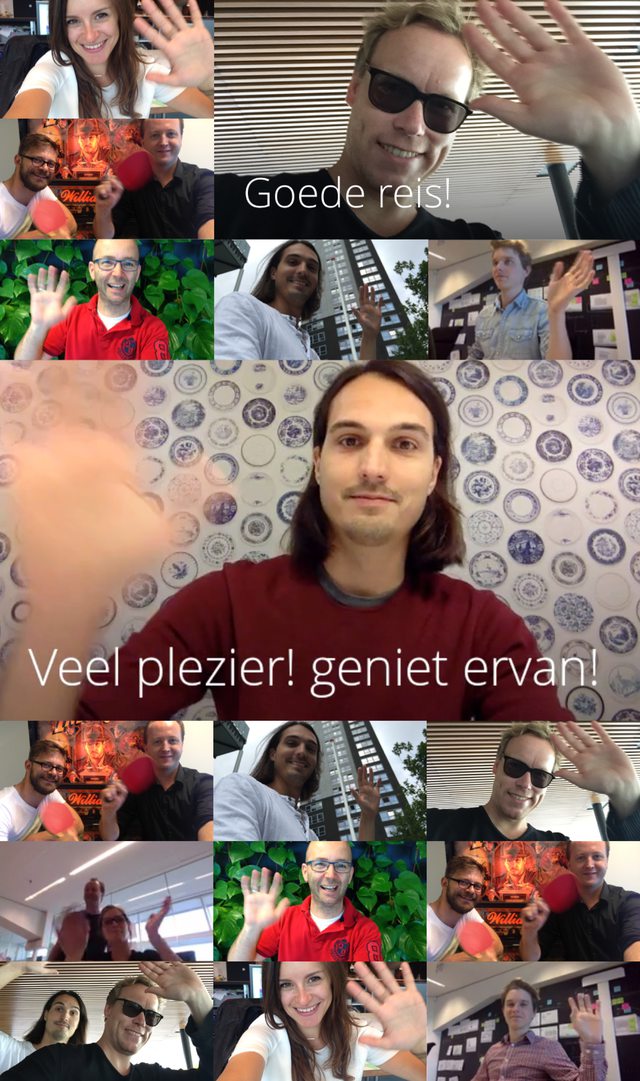 Result
'Safe travels, Welcome home' brings you to the airport… even if you can't be there physically. A campaign with great attention to atmosphere and a user-friendly flow.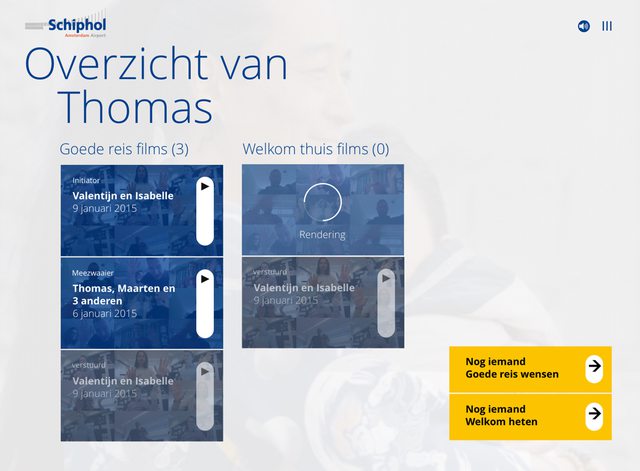 Would you like to know more?