Netherlands Institute for Sustainable Packaging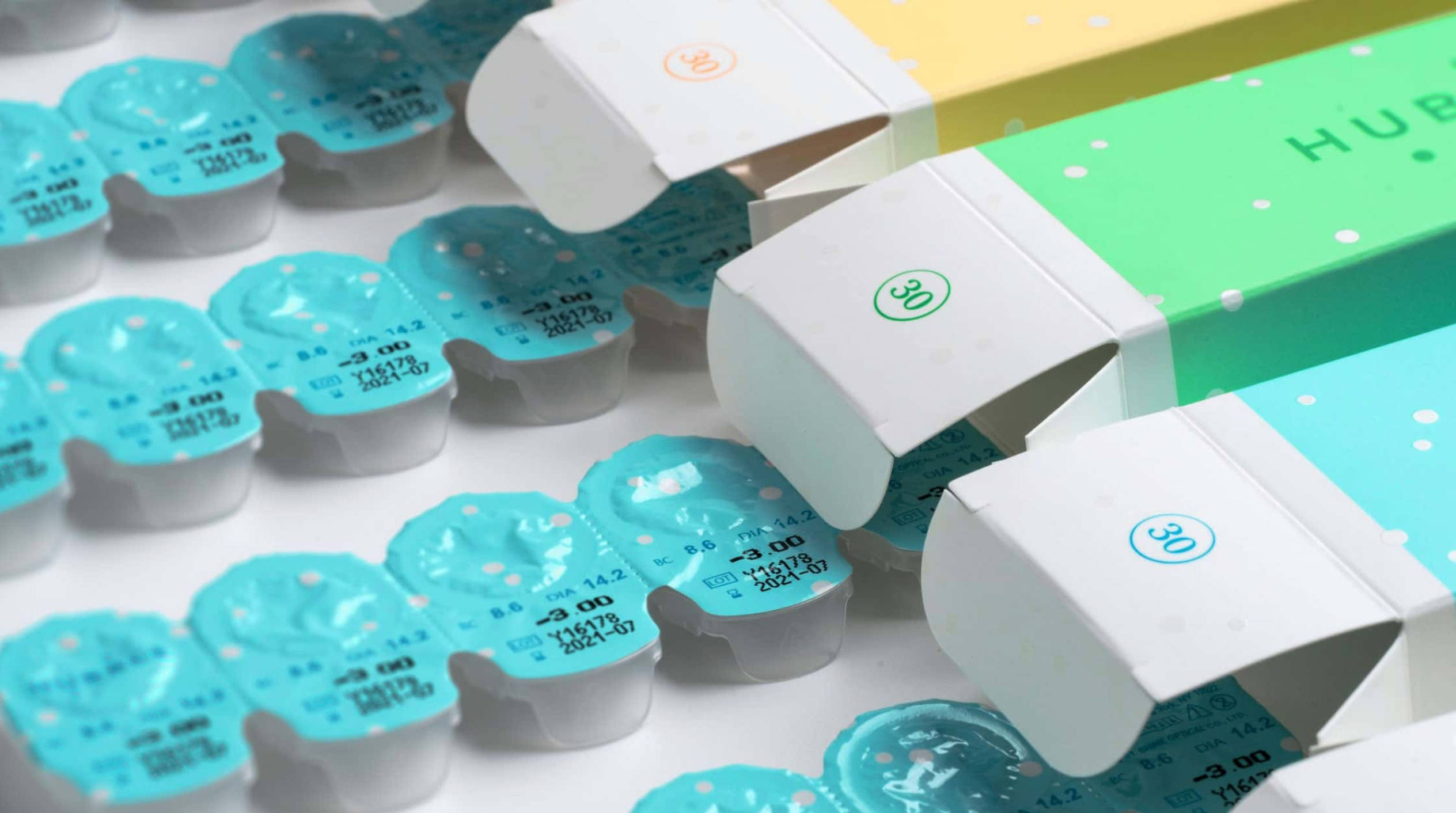 The Netherlands Institute for Sustainable Packaging (KIDV) advises companies on how to package goods in a more environmentally friendly way. More and more companies are using KIDV's expertise to successfully implement such an intervention in the production and logistics process. The website we developed explains what the institute can do for organizations, and what publications are important to make the transition.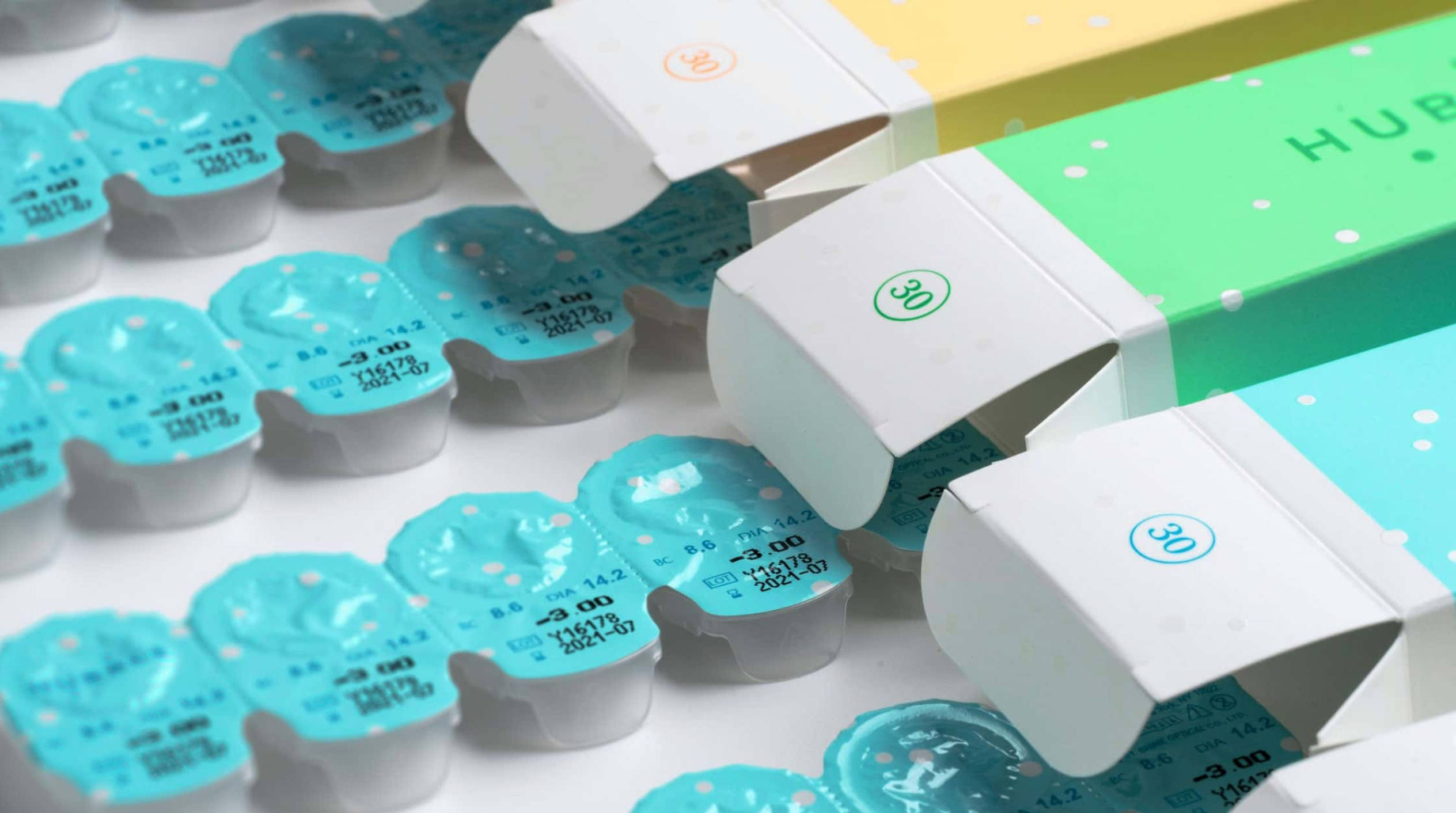 More eco-friendly packaging through more knowledge
The knowledge database is the central location for all the institute's information. Before, the user had to cobble together information from different places on the website and on subsites. Using the handy filters that we devised together with the KIDV, searching for publications, tools and documents has become a lot more convenient and faster for the target group.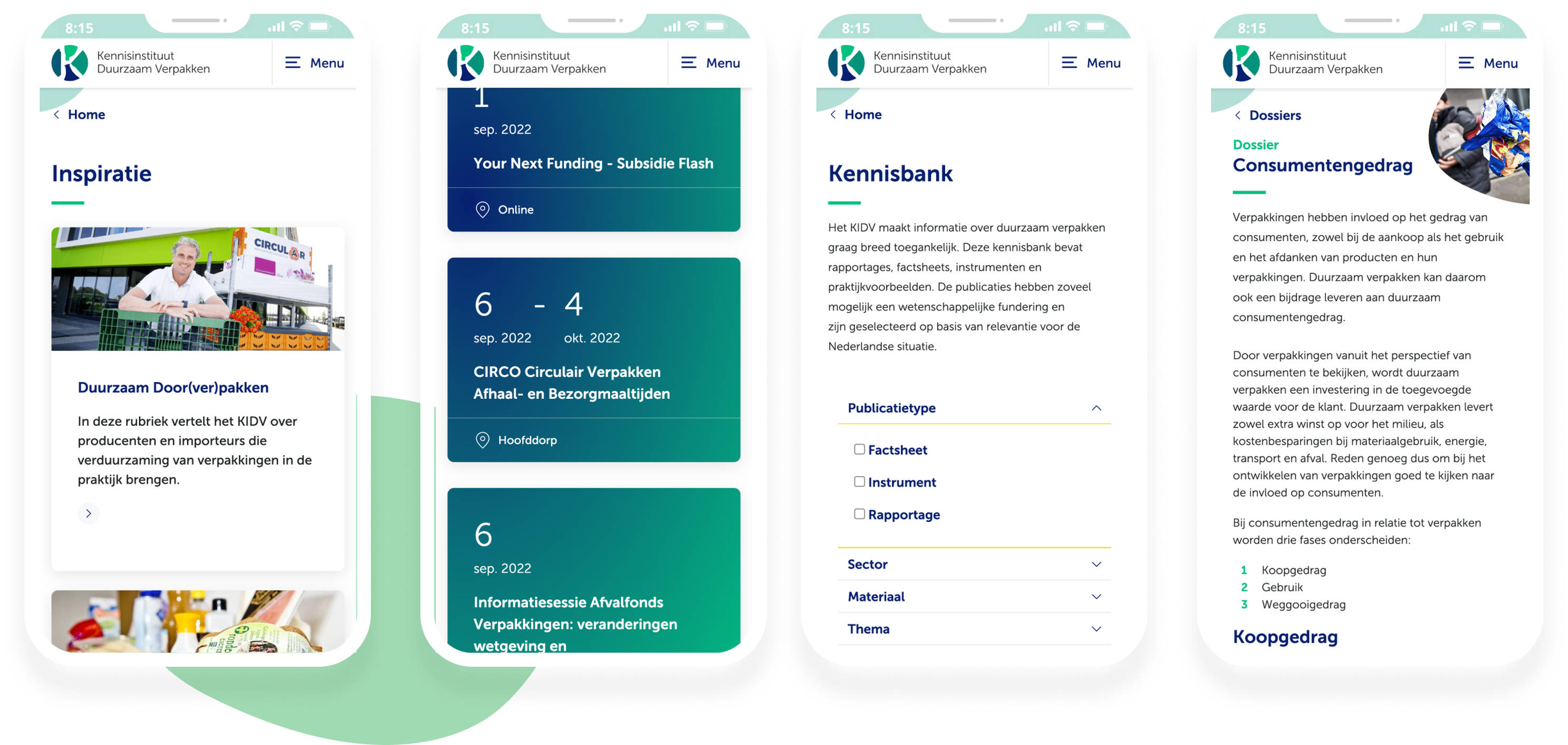 Dossier pages for trends and markets
For users who are not looking for a specific tool or research paper, we have created dossier pages. Each dossier discusses a current trend or sector. By choosing this approach, the KIDV is able to connect to website users who do not yet have a specific question in mind. A tomato grower who is on the website for the first time will more readily identify with the dossier page "Vegetables and Fruit" than with a specific publication. The dossier pages are also useful for aligning with search behavior in Google, making them an important pillar of the website's SEO strategy.
A broad and substantive issue
Because the client had only just embarked on a new course at the start of the project, there was room for us to contribute meaningful and specific ideas about their new positioning. Among other things, we sharpened the online proposition, developed a new visual identity, gave advice on content and created a completely new structure for the knowledge database. Such a broad and important issue is right up our street.