Cases
Sharing the luck.
De Nederlandse Staatsloterij (the Dutch State Lottery) has been the most popular lottery in the Netherlands for almost three centuries, with a growing number of games. Together with Q42, Fabrique developed a new website for De Nederlandse Staatsloterij in 2013.
Question
Develop a website that fits in with the omnichannel strategy, with which the whole of the Netherlands can play our lottery at any time or place. Let it increase the conversion at all channels.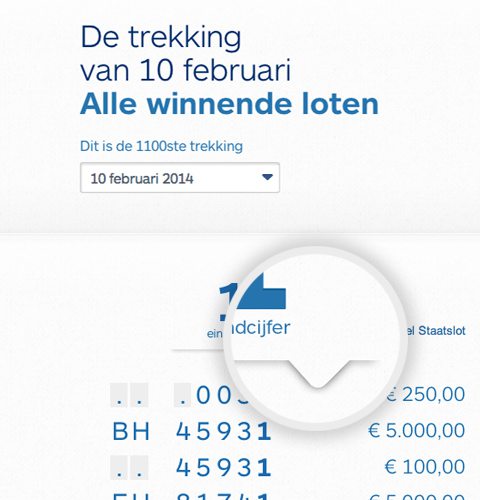 Solution
A full responsive site with lots of space for new campaigns, which doesn't only fit your device but also to the state the lottery is in; from buying lottery tickets to the announcement of the winning numbers. By making smart use of online shopping conventions, we increased the conversion. This is how we mixed our knowledge of retail e-commerce and online gaming.
The new online visual identity is fresher and more contemporary, and is now even filtering through to the off-line resources.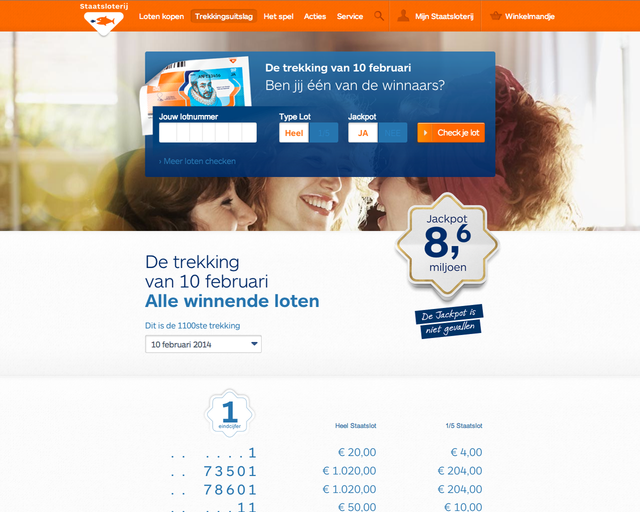 Result
A optimistic and engaging website which invites you to take part. Big luck, small luck and shared luck are accessible to everyone on the website. After the launch of the site conversion increased by 23% and online sales even by 57%, to which responsive design makes a sizable contribution.
Winner of the Dutch Interactive Awards 2014 'Best e-commerce'!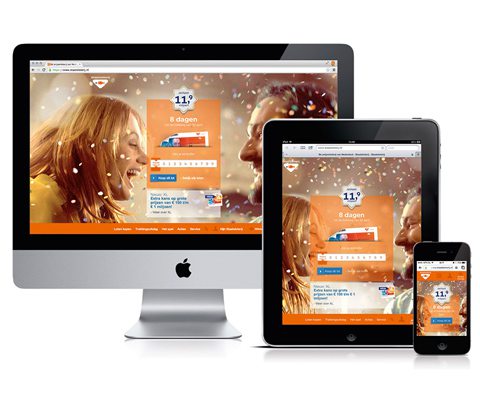 Meer weten?
Of laat een bericht achter.