A museum where the collection is on sale.
Mallett is a renowned English antiques house, with branches in London, New York and Hong Kong. Mallett specialises in 18th and 19th century antiques, and focuses both on professional collectors and well-heeled private individuals. In close cooperation with Kega, we developed a new website for 'the most glamorous antiques shop in the world'.
Question
Make our brand more accessible and help us to increase the lead over our competitors, by developing a completely new website, the first webshop in this field.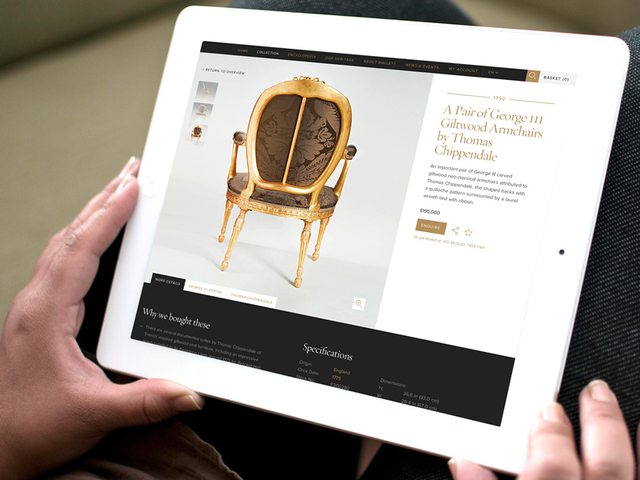 Solution
A museum in which everything is for sale. We still positioned Mallett as an authority in the area of English antiques, but we made it more accessible. Full attention is paid to online education and contacting the museum.
Especially for the private buyers - being more fear to buy - the website contains an extensive encyclopaedia with everything about makers, techniques, materials, periods, locations and styles. And for the Russian and Asian customer, an in-depth history of the antiques house itself.
The site breathes history. We let quiet and glamour come together by putting the collection first. The beautiful image material takes centre stage. The stylish and chic design supports the exclusive character of Mallett.
At the same time, Mallett is the first antiques shop in the world in the exclusive segment which allows the customer to purchase the works of art online. Up to £20,000 ('Lower Value Items' in the world of Mallett) all purchases can be paid for immediately. Accessible in the best way.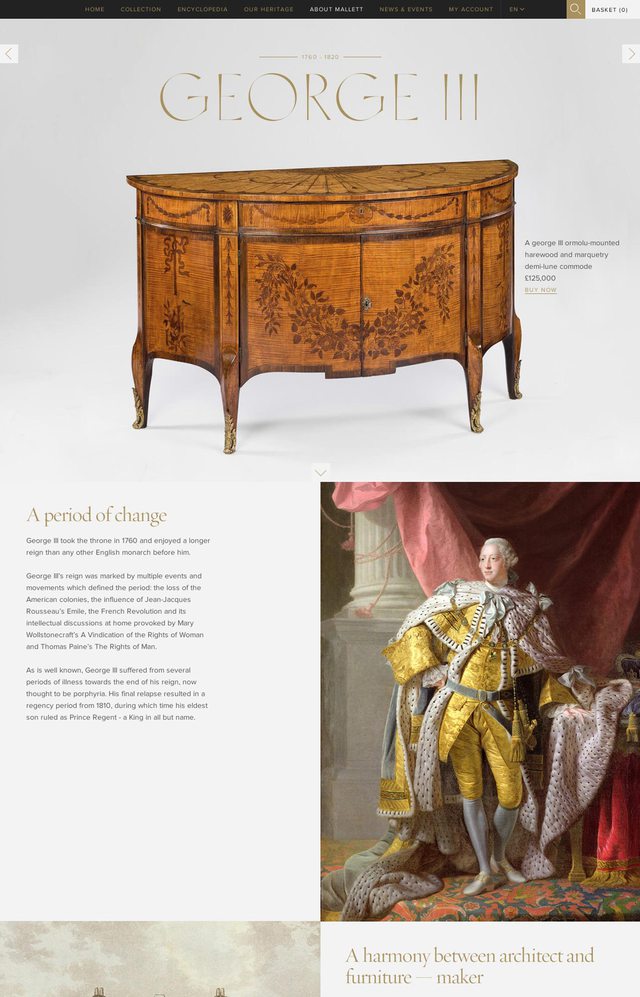 Result
A rich site for a rich target group. The website combines e-commerce with specialist knowledge and exclusivity. Mallet became a mix of exclusiveness and accessibility. Mallettantiques.com is a webshop and museum in one.