Luxaflex, one of the brands of Hunter Douglas Europe, is a leading specialist in window coverings and sunblinds. Fabrique developed the new websites of Luxaflex for 12 different countries.
Question
Design and develop an international website that inspires and generates leads.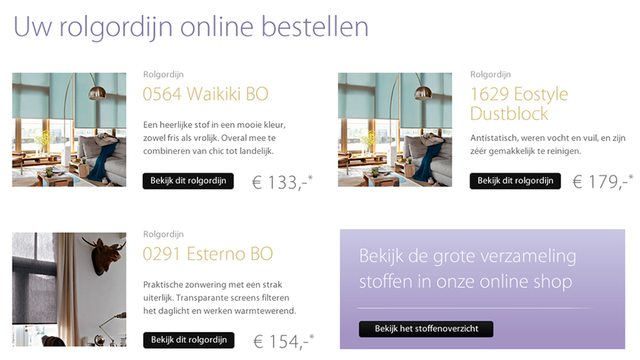 Solution
Lots of images and a good funnel. The visitor gets plenty of design inspiration for inside and outside the home. The visual approach displays the breadth of the range and the unlimited possibilities.
Fabrique developed a single codebase in Django for the 12 country sites. The system is flexible where flexibility is needed, and rigid where the system needs to be rigid.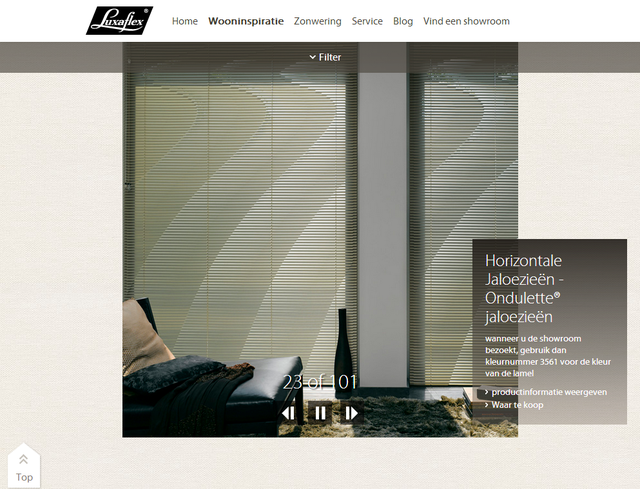 Result
An inspiring site that, thanks to the high-tech approach, is 'glocal' and flexible as well as being easy to maintain.