Cases
Bilderberg
New website for Bilderberg
Luxury, ambience and hospitality are the main priorities of the Dutch hotel chain Bilderberg. Fabrique developed a new website for Bilderberg, with the 18 hotels of the chain in the leading role.
Question
Translate our slogan 'Why settle for less' into an equally exceptional website with a high conversion rate.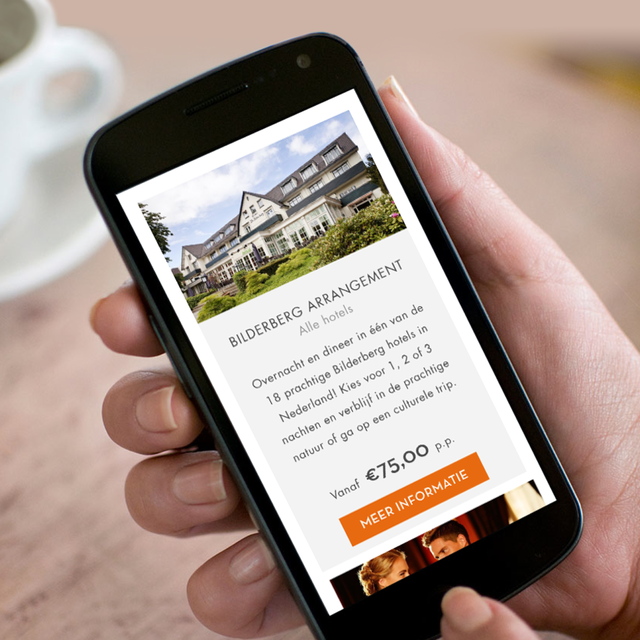 Solution
We made good on the promise 'Why settle for less' by implementing the brand experience right down to the details. We positioned the menu behind a button, which left a great deal of space for inspirational images; such as drone videos which emphasise the exclusivity of the locations. The copy translates 'Why settle for less?' into benefits for the guests: 'For a while, a hotel becomes your country house.'
As soon as you enter a targeted search for a date and a hotel, user-friendliness comes to the fore. The fully responsive website makes easy booking possible; for example, by always showing the price per room in real time, and by providing you with a clear choice from the available rooms and extras.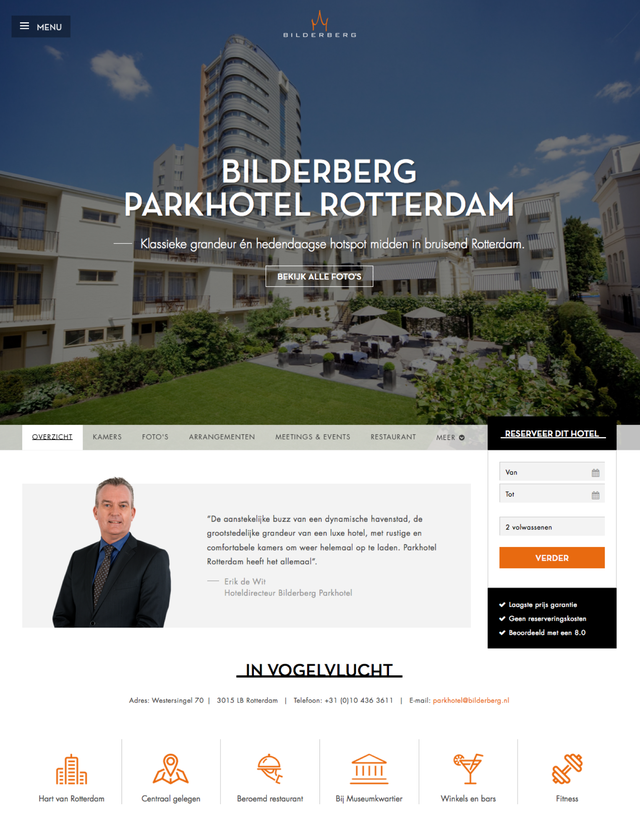 Result
Inspiring and tempting, without losing sight of the rules of conversion. Bilderberg.nl invites you to enjoy.