'Is it possible to build a simple app for something as complicated as home swapping?' That was the starting point for Ymere and Fabrique. The basis for HuisjeHuisje was laid during a Design Sprint, during which we determined the basics and developed a working demo.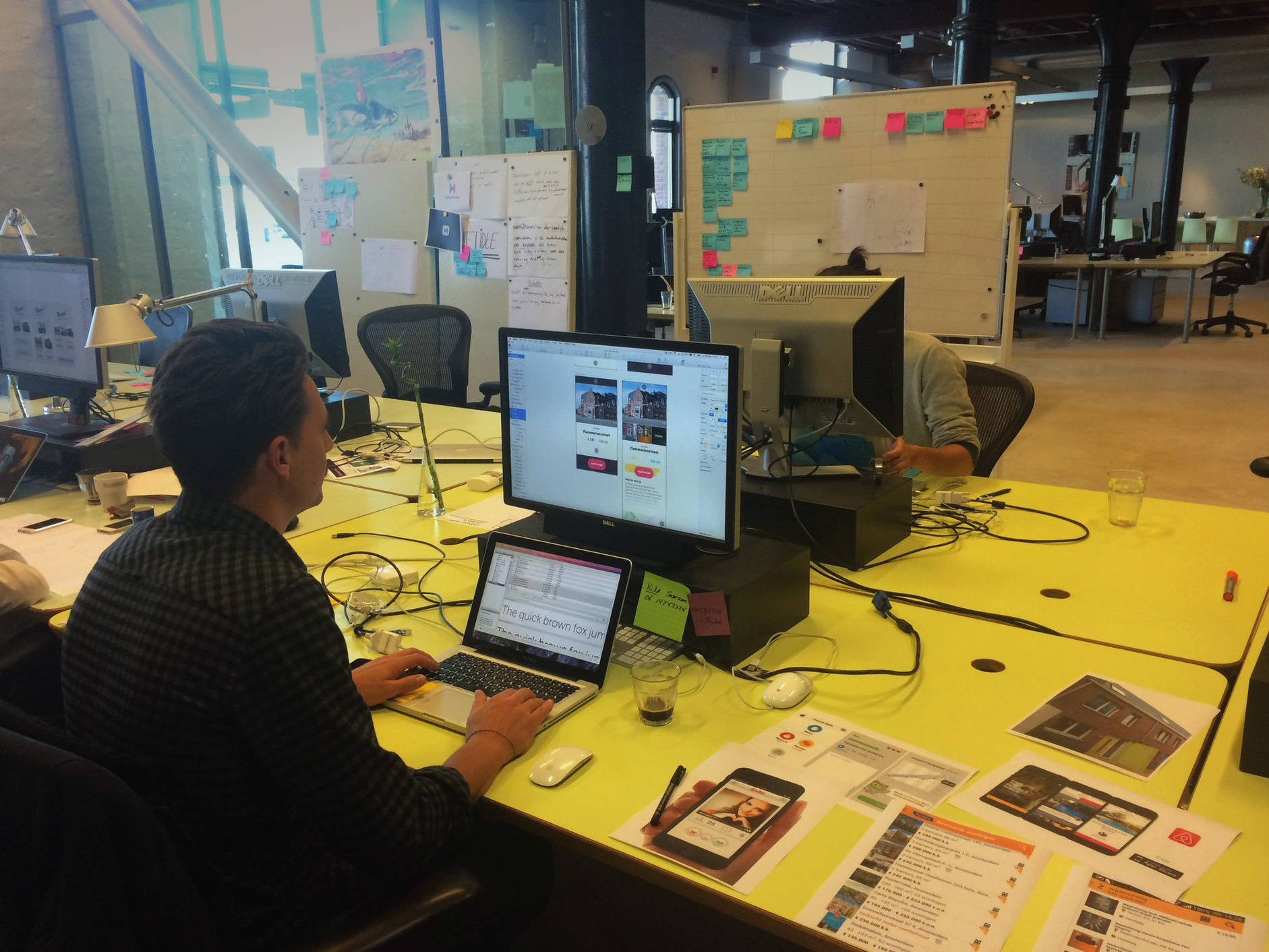 User test
We user-tested the demo together with research agency Valsplat. Do users understand the principle? What might stop them from using it? The conclusions from the user tests allowed us to further improve the demo.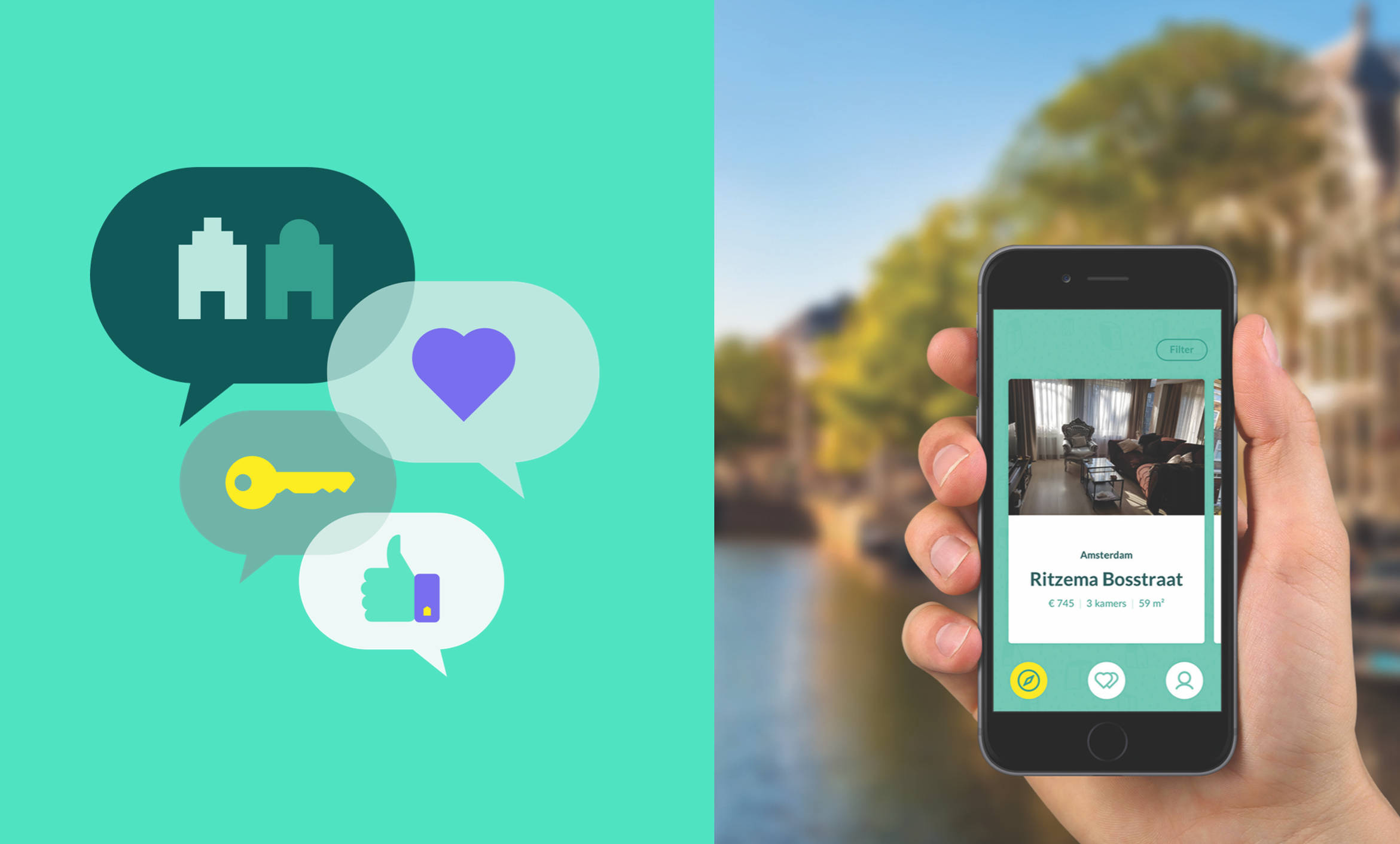 Bingo!
We made the app as intuitive and easy-to-use as possible. The images and texts have been chosen to match that intuitive interface: friendly, simple and personal. It is easy to swipe through the houses and flats on offer. You can "like" a home with a simple click. If the other party liked your house too: Bingo! You can use the app to start a chat with the other person and arrange a meeting.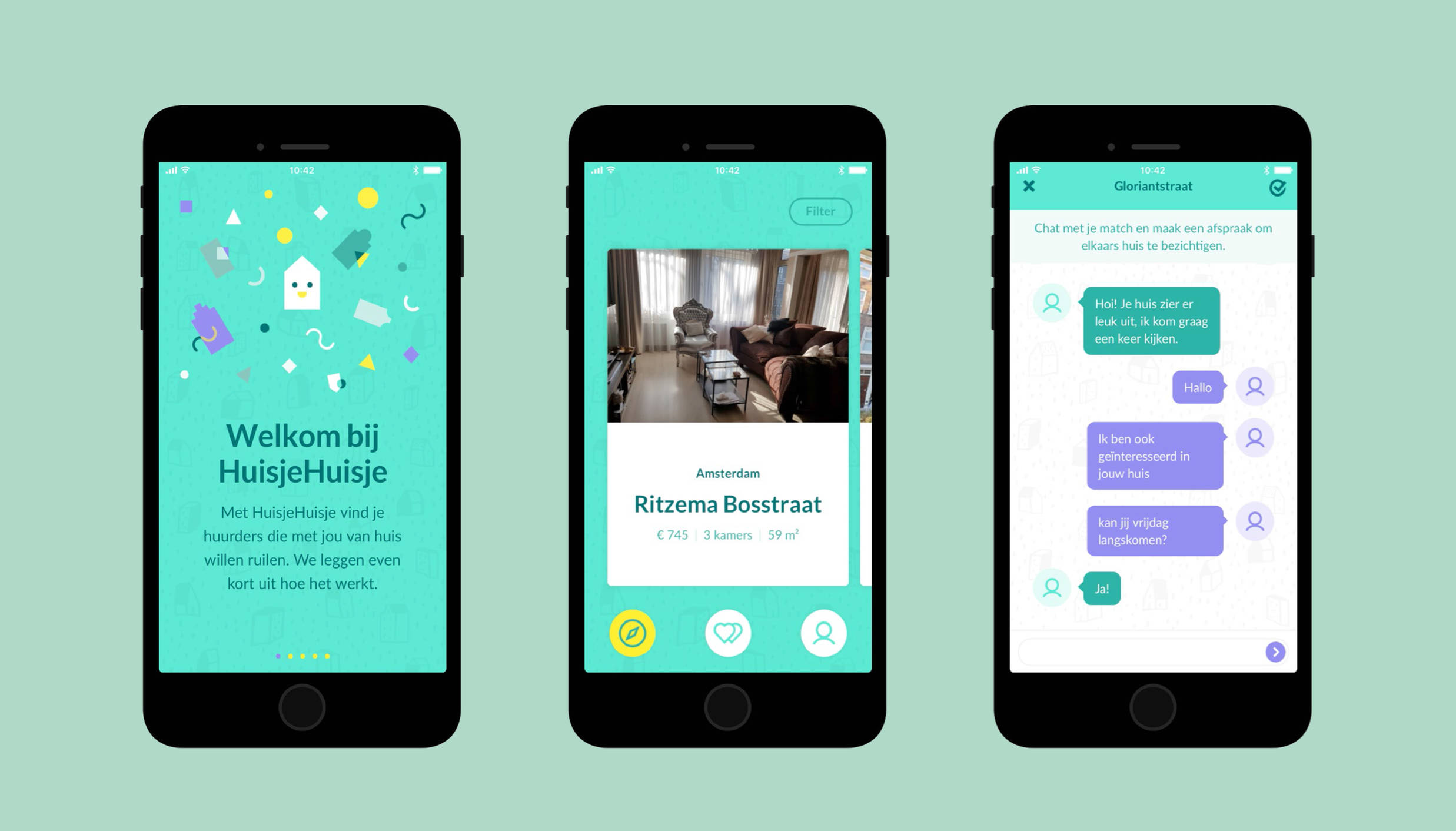 35,000 downloads in three months
When HuisjeHuisje was launched it received a lot of attention from the press. The app quickly became more popular than its competitor woningruil.nl. These are the most important results of the first 3 months after going live: