Cases
Swipe with your mouth.
Allerhande is a brand that helps and inspires, day to day and at special moments. The proof that Albert Heijn is the tastiest supermarket in the Netherlands. In developing the new cooking app for Allerhande, we worked together intensively with Albert Heijn/Allerhande, Studio Room and Media Partners (concept and content), and with Albert Heijn IM Online.
Question
Develop the handiest cooking buddy that you can use in the kitchen.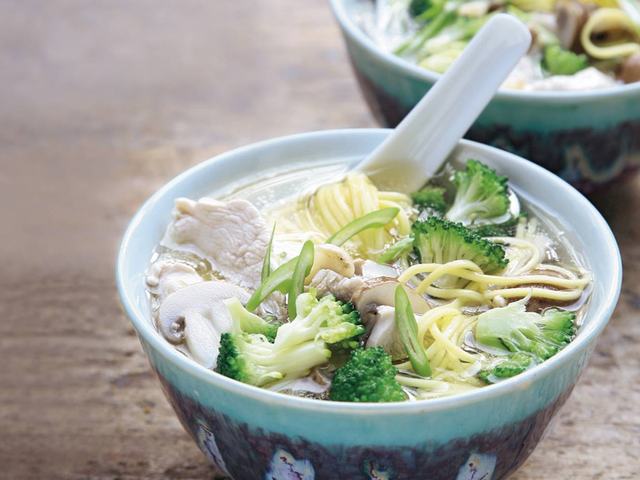 Solution
'The handiest cooking tool in the kitchen, which makes sure your cooking is always a success'. Our strategy? User centered, high quality content and focus. To achieve this, we found out how people use a recipe in the kitchen. It turns out they watch the recipe now and then, instead of reading it from A to Z. So, the app needed to be supportive. We also paid attention to create the most ideal format of a recipe; the count of steps and the ideal length of the description. In that way we build up a total new database of recipes.
To ensure the high quality, the app only shows the recipes which are specialy made for the app. Every step is written clearly en supported by photo's and video instructions. The Cooking-app stays up to date with new recipes every week.
Thanks to voice control, swiping with greasy fingers over the screen finally becomes a thing of the past. Together with the new online corporate style, the sharp-as-nails images, designed for the retina screens of the iPad, ensure that all the recipes are not only extremely clear, but also look tasty.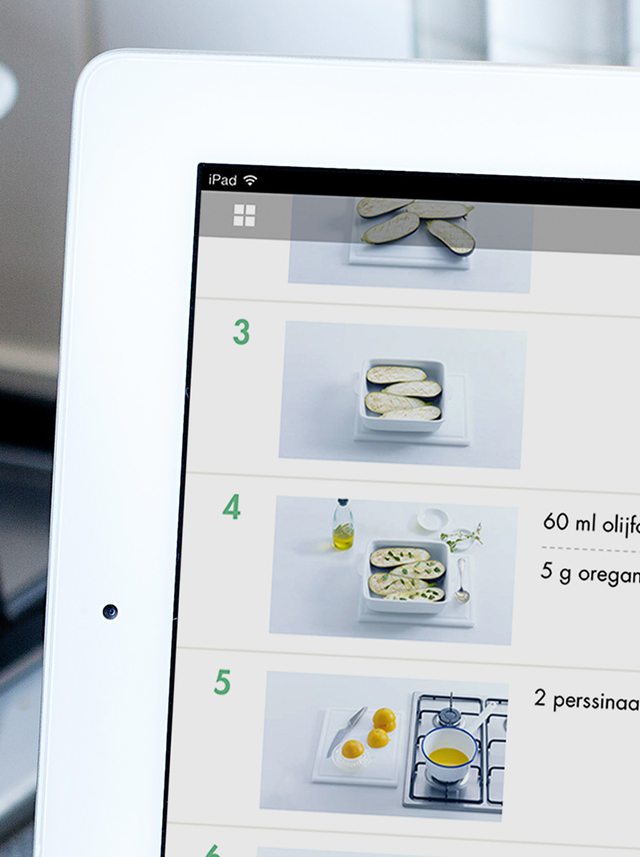 Result
Many enthusiastic reactions, a four and a half star appreciation and the number one spot in the App Store download list during the busy Christmas period. An app with which literally everyone can make tasty food! A twitterer described it as follows: "One of the best Dutch apps ever made."
Awarded with a Gold iF Communication Design Award 2015.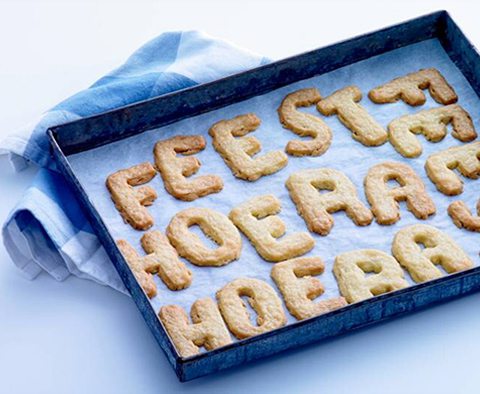 Would you like to know more?