Cases
Incredibly cool & market-focussed.
Incredibly cool & market-focussed.
For more than 80 years GMG has been producing bicycle seats in various designs. When GMG introduced Yepp in 2009 they went in a whole new direction. Yepp's innovative materials and contemporary design have conquered the world of bicycle seats, trailers, crates and other accessories. Fabrique developed a colourful new website for Yepp.
Question
Along with detailed information about our products, give our website visitors that 'Yepp feeling'.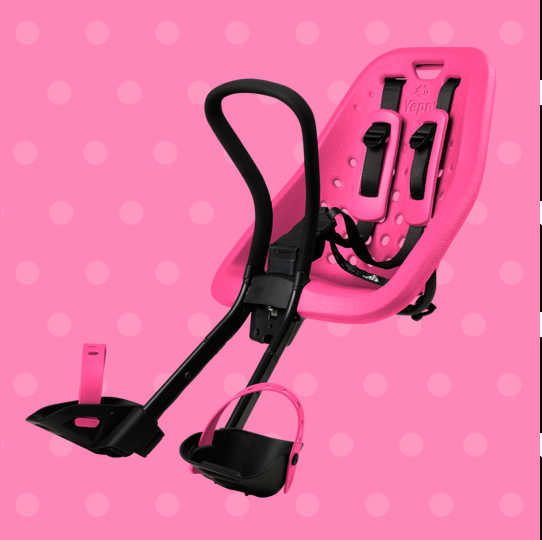 Solution
Why make the world boring if it can be made more fun? Yepp is for happy rides, that was our starting point. We linked fun and functionality to the website with shape, tone and interaction. We let visitors see that all Yepp products are smart, safe and easy… but also fun.
The imagery is cheery and colourful. On the homepage the amazing collage-like images scroll parallax over each other. Each movement is a tiny adventure. The tone of voice is clear with a little wink here and there; from the homepage to the frequently asked questions.
Thanks to the clear flow the responsive website leads visitors effortlessly along the products, accessories and store locator. The site is translated into six different languages, which are manageable from a single CMS.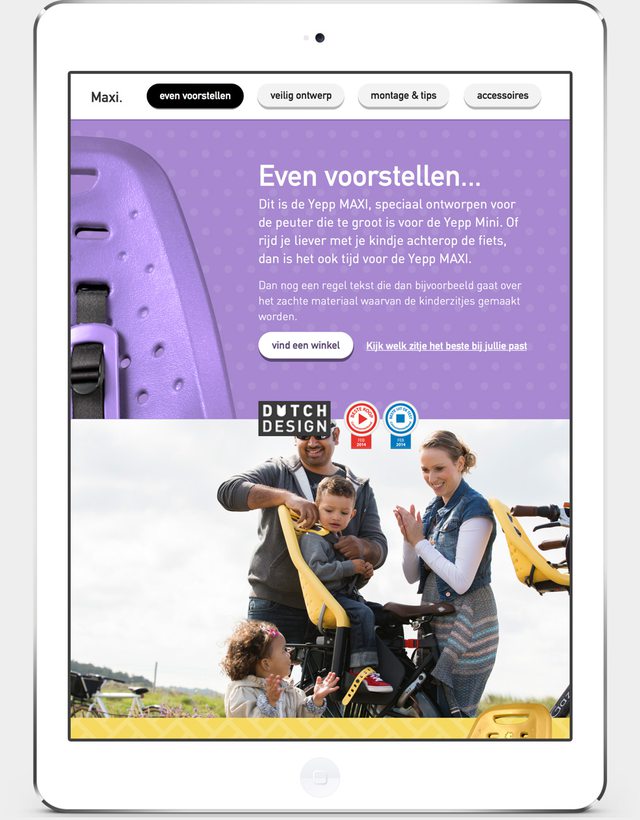 Result
Crazy strong, super tough, pretty cool, bright pink, violet, brown, canary, kindergarten proof, dazzling, wonderful, irresistible, market oriented and over the moon for flowers!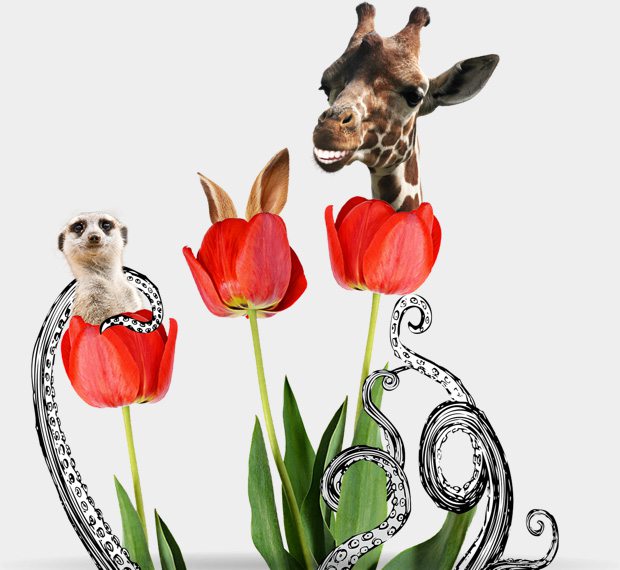 Would you like to know more?