Cases
From 800 sites down to just 1.
From 800 sites down to just 1.
Wageningen UR is a University and Research Centre with 6500 employees and more than 10,000 students. Due to all the collaborations between the 9 research centres and 93 research groups of the university, there was a confused mess of different sites and subdomains. Until Fabrique brought unity in 2012.
Question
Put Wageningen UR online as the leading authority in the area of healthy food and living environment.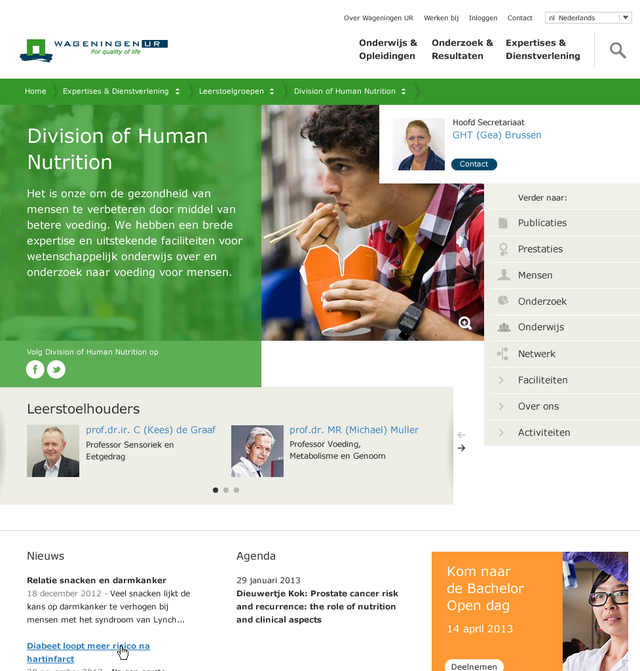 Solution
No longer focus on the organizational structure, but on the demand of the visitor.
We organised a number of workshops to arrive at the core of Wageningen UR. By taking the steering group into this process we created grassroots support in the organisation. We processed the results into nine Scrum sprints on site in Wageningen.
We were able to summarise everything offered by Wageningen UR into three categories: Education & Courses, Research & Results and Expertise & Services. And combined more than 800 different sites into one.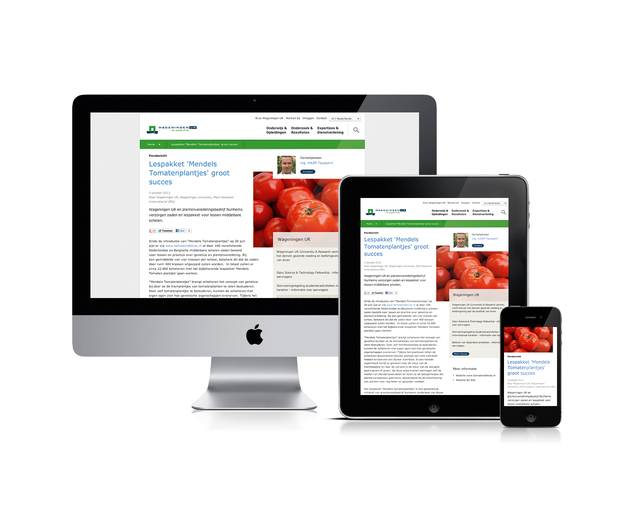 Result
A single attractive site which makes visible the breadth of Wageningen UR. Finally it even became clear to many employees of Wageningen UR what the institution was actually involved in.
The website was awarded a Dutch Interactive Award 2013 in the Corporate category. According to the jury report, "this initiative is head and shoulders above the rest of the field in this category". "It gives a face to an otherwise disorganised institution. It gets you enthusiastic about studying!"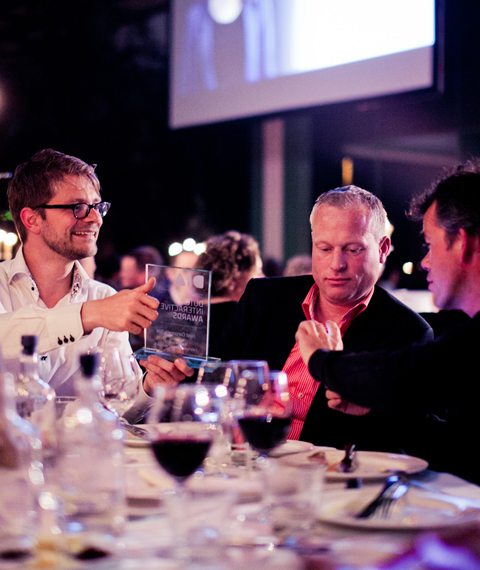 Would you like to know more?