Cases
Meet Vincent
The Van Gogh Museum manages the biggest collection of paintings, drawings and letters by Vincent van Gogh in the world. With this unique collection, the museum brings hundreds of thousands of visitors each year face to face with Vincent Van Gogh. Together with technical partner Q42, Fabrique developed the new website for the museum in 2014.
Question
Develop a website which supports the mission of the museum: make the work of Vincent van Gogh and the art of his time accessible to as many people as possible, in order to enrich and inspire them.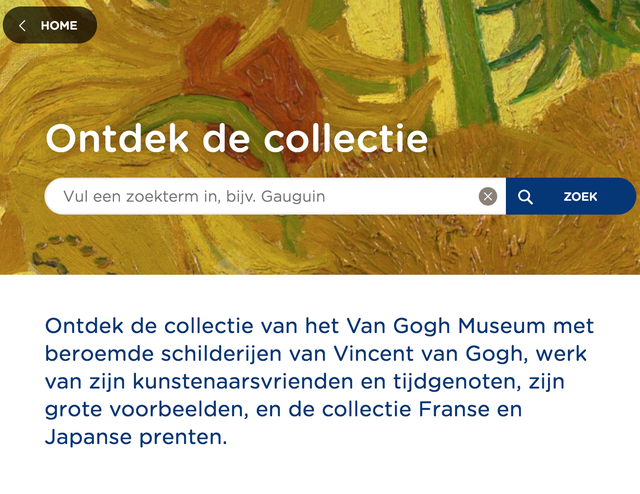 Solution
Many visitors come only once to the Van Gogh Museum, and tick it off on their bucket list. But the museum has a greater ambition; the museum wants to be the knowledge institute on the life and work of Vincent. Therefore we let the visitors of the website meet Vincent. Directly on the homepage.
The homepage is divided into a facilitative part ('Visit the Museum') and an inspiring part ('Meet Vincent'). Each for story for 'Meet Vincent' has been specially written and designed, and offers new approaches to the work of Vincent and his contemporaries on each visit. The visitor can browse briefly through the interactive stories, or wander almost endlessly through all side paths and related works of art.
The responsive website has been designed tablet-first: with large operating elements and big, highly legible text. The carefully chosen colour themes match the colourful works of Van Gogh.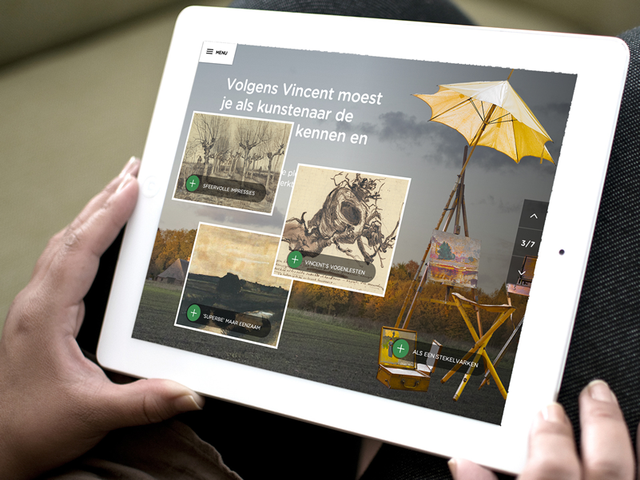 Result
A website with beautiful stories which present the passion and inspiration of Vincent for a national and international audience. The stories take you into the world of Vincent Van Gogh, his time, his search for the very highest, and his victories and disappointments. Vangoghmuseum.nl is a website which not only informs but primarily also inspires and enriches.
Awarded a Gold European Design Award 2015, a Silver International Design Communication Award and nominated by the Dutch Interactive Awards 2015.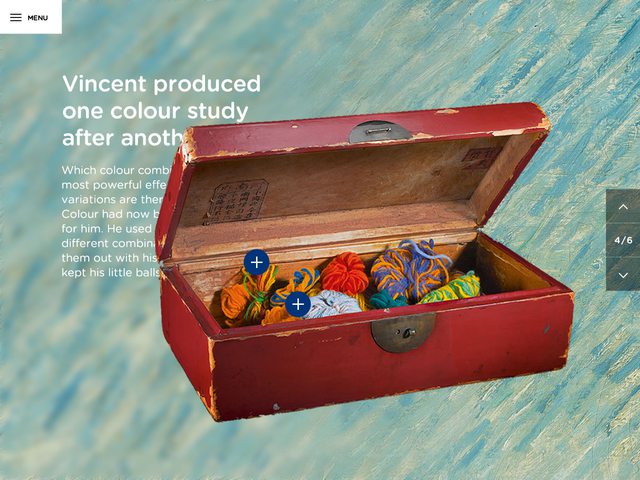 Would you like to know more?