Cases
Standing up for the children.
Standing up for the children.
The new Dutch Youth Care Act came into force on 1 January 2015. Youth care is now wholly the responsibility of the municipal councils. Fabrique developed a new positioning, name and visual identity for the continuation of Bureau Jeugdzorg Stadsregio Rotterdam (Rotterdam Urban Region Youth Care Bureau).
Question
Position our new institution with a distinctive identity.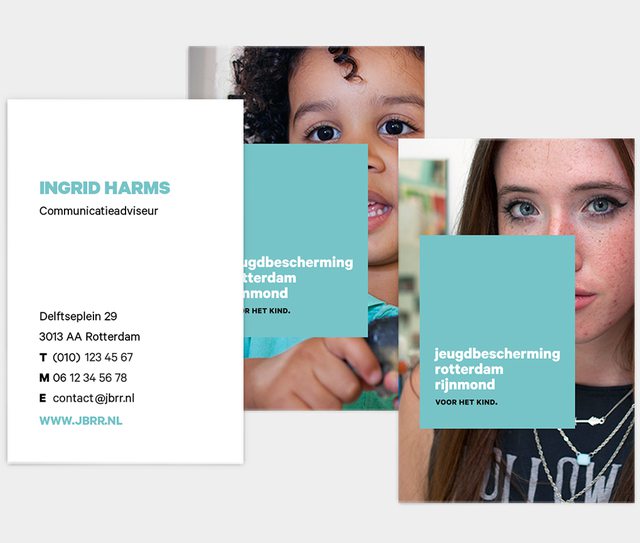 Solution
The rights of the child formed the basis for the positioning. We redefined the core values as reliable, responsible, connective and inventive. To a new, functional name, we added an emotional descriptor: Jeugdbescherming Rotterdam Rijnmond (Rotterdam Rijnmond Youth Protection Service), for the child.
'For the child' is also the founding principle for the visual identity. A turquoise field represents child protection, as a shield protecting the child. By placing the shield on top of photographs or text, we show unequivocally what the Youth Protection Service does.
Together with photographer Martijn van de Griendt, we developed a set of 17 untreated photos with a raw edge to them. When we combine the shield with text, sentences with a negative message change into a positive one.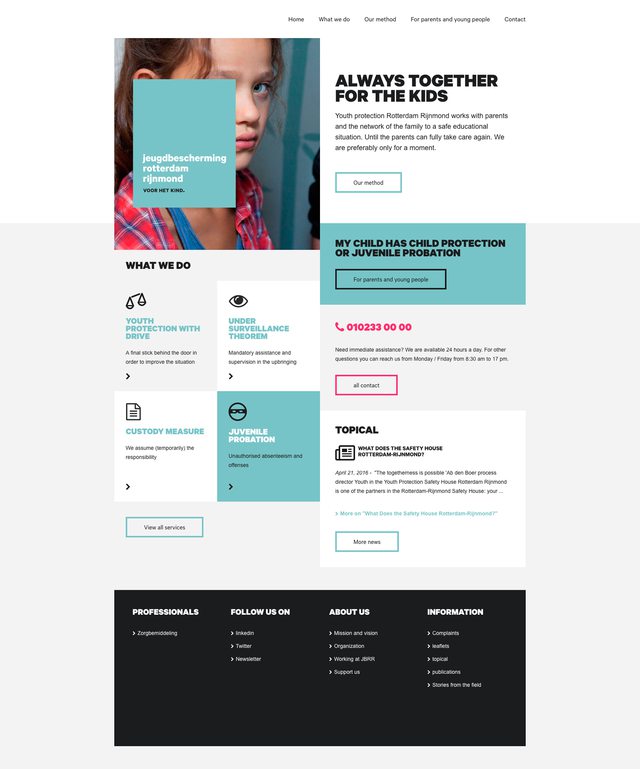 Result
Simple, direct and real. An identity which shows, in a typically Rotterdam manner, what Rotterdam Rijnmond Youth Protection Service stands for: for the child.
This new visual identity is awarded with a Red Dot Communication Design Award 2015.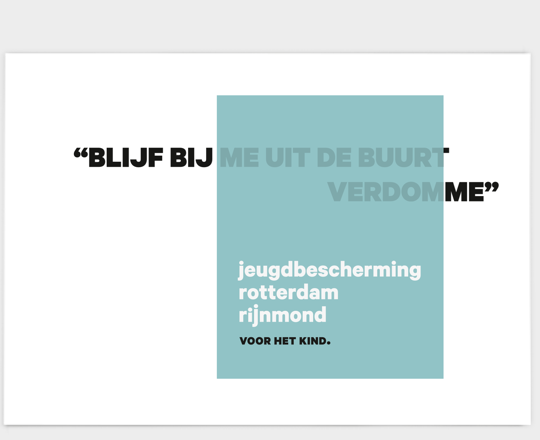 Would you like to know more?