Cases
Rijkswaterstaat RWS NEXT app
Rijkswaterstaat RWS NEXT app.
Rijkswaterstaat (the Netherlands Directorate General for Public Works and Water Management) works to ensure that the Netherlands is safe, liveable and accessible. During the coming years, Rijkswaterstaat will have the major challenge of getting existing and new infrastructure ready for the future. In order to initiate the dialogue about the future with employees, constructors and interest groups, Fabrique developed the RWS NEXT app for Rijkswaterstaat.
Question
What are the key long-term trends through to 2025? What opportunities are offered by social and technical developments? Develop an open discussion about the future of infrastructure and mobility in the Netherlands.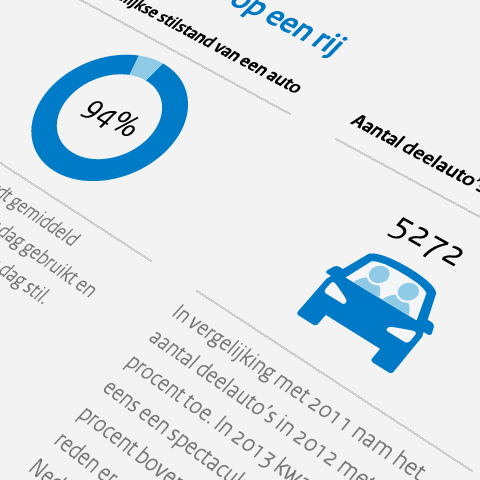 Solution
An app which literally puts the steering wheel in the hands of the user. By turning the tablet to the right, you open the option of providing your opinion and brainstorming. By steering to the left, you get 'serendipity'; additional information and inspiration from the outside world.
A multimedia mix of photography, text, video, infographics, animation and sound turn a guided tour around the app into an exciting drive on the motorway passed the latest developments. The square on its side represents a fresh perspective, and of course also links up with the characteristic 'steering wheel' navigation of the app.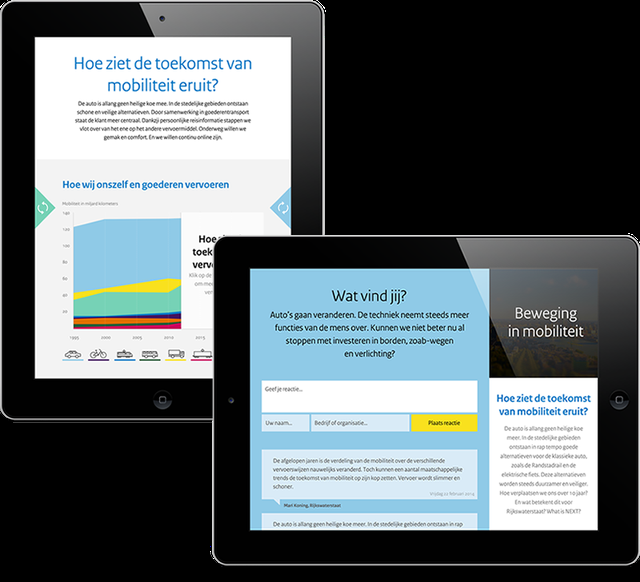 Result
A visually arresting app which not only offers information but also encourages the user to take action. Positive and inviting, the app navigates to new challenges and solutions. The RWS NEXT app connects Rijkswaterstaat with partners and employees. And connects partners and employees with the future.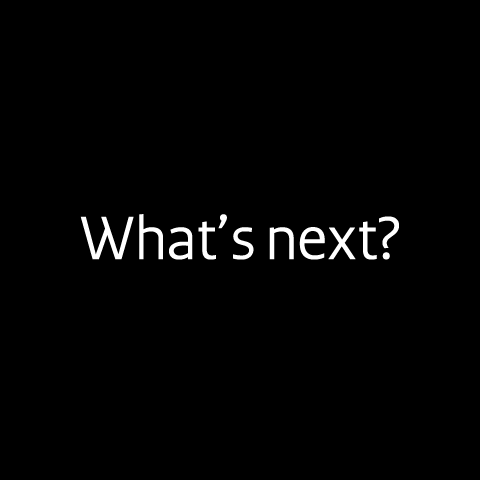 Meer weten?
Of laat een bericht achter.