Cases
PostNL From three to one with postnl.nl
From three to one with postNL.
PostNL has the largest network for letters, parcels and e-commerce in the Benelux. Fabrique forged three different sites of the mail company into one by developing the overarching portal postnl.nl.
Question
Bring unity in the diversity of services and applications of PostNL. And make the user central again. Help users to efficiently reach their goals, without any doubt about the results. Make sure that it is always accessible. For everyone. Wherever they may be. Regardless of the device.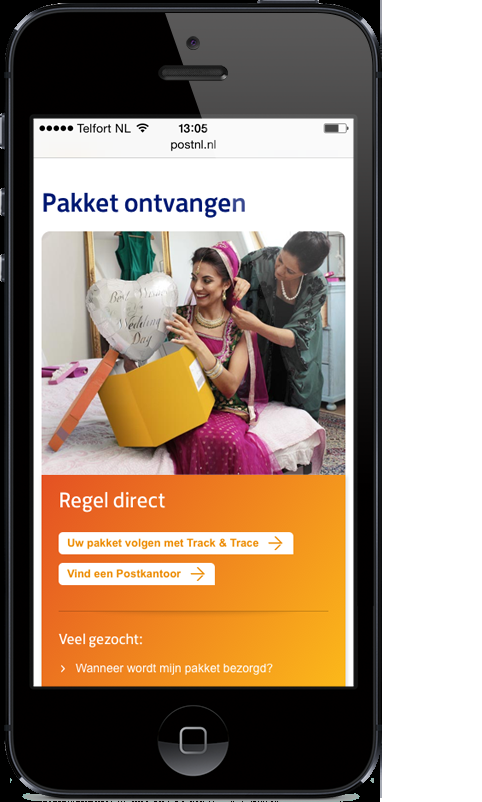 Solution
A single portal for all information on mail, parcels and the business itself. The starting point is not the structure of PostNL, but the needs of the user: sending and receiving. We developed a clear system of main navigation, subnavigation and footer, with which all the services of the mail company are accessed.
The four killer apps - the four most frequently used functions of PostNL - were given a prominent place by us on the homepage. External websites of PostNL remain connected through a 'lifeline', a clickable logo with which you can easily return to the portal. Based on the 'no wrong doors' principle, we make sure users arrive at what they are looking for, no matter what.
Simplicity is the main focus of the design. The horizontal dynamics and the proprietary PostNL font give the portal its uniqueness. The wide margins and large amount of white create a balanced design which is hierarchical and scannable.
The human and narrative photography shows surprising moments, from 'recipient's happiness' to the passion and inventiveness of the person making the delivery.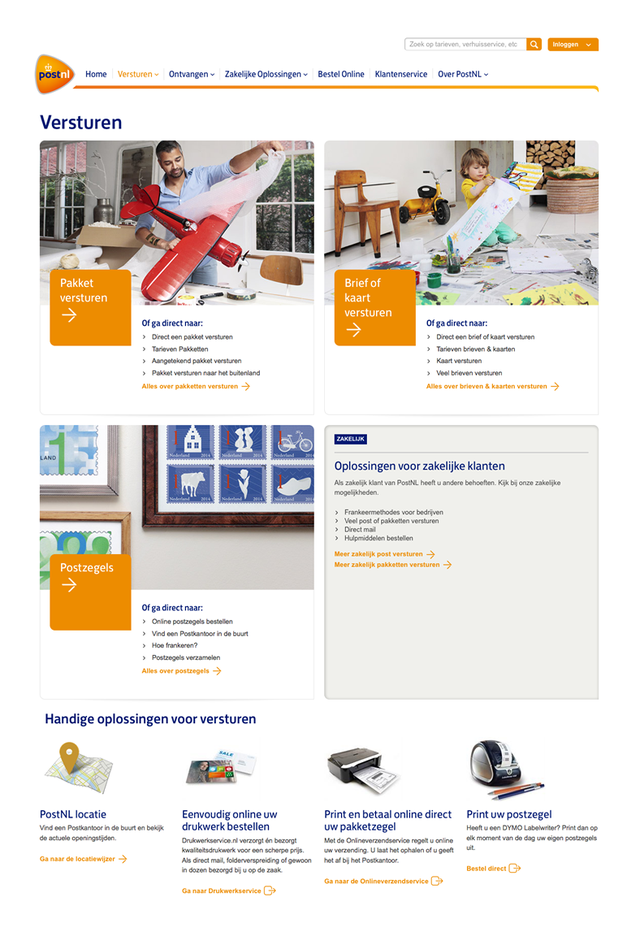 Result
A fully responsive portal which shows you the way, as personally as possible, to the answer to your question. An important first step, after which PostNL will be able to convert its underlying online landscape into a clear unity in the coming years.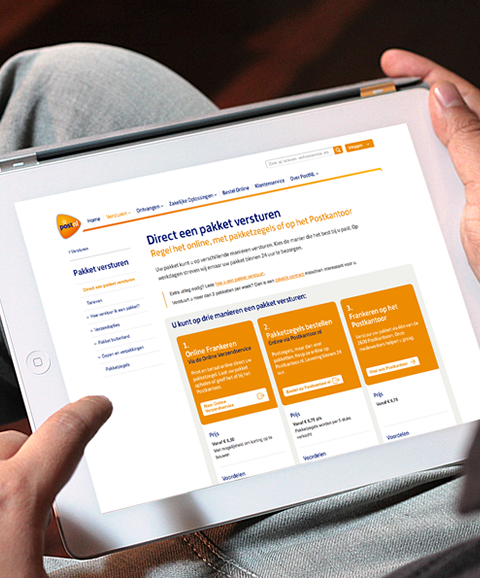 Meer weten?
Of laat een bericht achter.