Cases
Bringing Hollywood to the polder.
Bringing Hollywood to the polder.
In the coming period, the Netherlands Film Commission will be making extra efforts to interest foreign film producers in the Netherlands. Filming in the Netherlands offers a range of advantages, including the incentive scheme: foreign producers are refunded 30% of their investments in the Netherlands. Fabrique brought the richness of the Dutch film industry together in filmcommission.nl, the visiting card of the Netherlands as a country for film.
Question
Make the Dutch film industry visible and accessible. And put the Netherlands on the map for foreign producers and investors.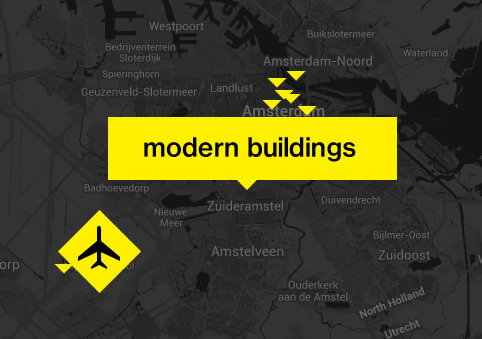 Solution
Our copy concept 'Take the Netherlands' formed the starting point for a website and the campaign to launch the incentive scheme. The word 'Take' in the logo is shaped like a film clapper, as an extra tip of the hat to the film world.
The homepage shows prominent, characteristic Dutch locations. Deeper in the website, the locations can be explored further with full-screen photos and in-page streetviews. The siting in relation to Schiphol is always shown, because the short distances are one of the major advantages of filming in the Netherlands. The visitor can also find all producers, crews, studios, actors and other film professionals in the Netherlands within a few clicks.
Copy and style also formed the basis for the accompanying production guide and campaign resources.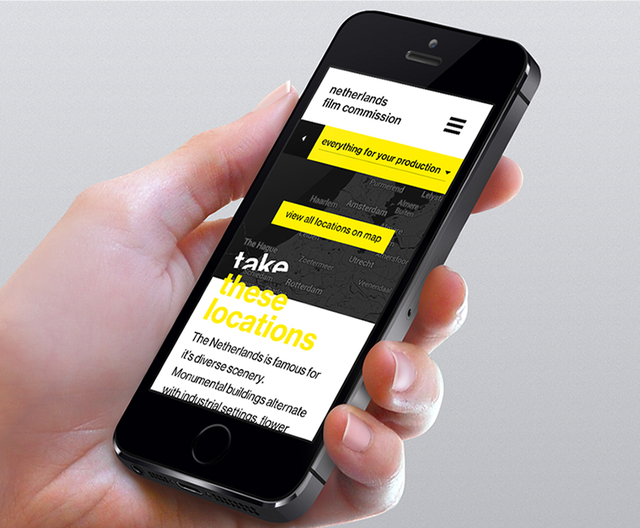 Result
A full overview of the Dutch film industry in a single take. The site shows the richness of the Netherlands as a country for film in an attractive manner. 'Take the Netherlands' was launched at a festive presentation during the Cannes 2014 film festival.
Awarded with an iF Communication Design Award 2015.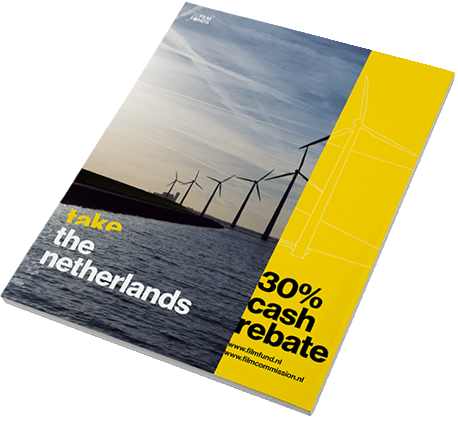 Would you like to know more?