Cases
A collection for the museum without a collection
A collection for the museum without a collection.
The Kunsthal Rotterdam has been a pioneer in the museum world since 1992, by offering an accessible and diverse exhibition program. Not having its own collection, the Kunsthal has developed an accessible way to attract a broad, fresh audience. In 2015 we developed the new Kunsthal website.
Question
Help us take the next step into the digital world with a website befitting the character of the Kunsthal: surprising, inspiring and idiosyncratic.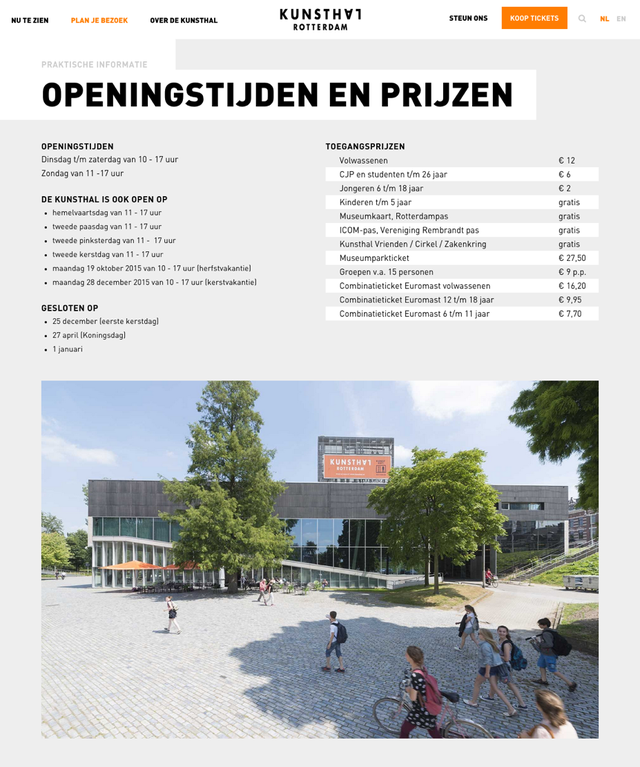 Solution
The timeline on the homepage forms the core of the website. It shows not only what's on now and in the future, but also offers a chronological overview of almost 25 years of remarkable exhibitions. Turns out, the 'museum without its own collection' does have a 'collection'.
With the help of clear-cut edges and striping the website design reflects the Kunsthal's interior, and the architecture of Rem Koolhaas. Exhibition site pages boast a rich set up. Narrative pages give visitors a renewed perspective on artists, art movements and cultures near and far.
With special videos, social media integration and references to social issues, the website pages – like the Kunsthal itself – unite art, culture and society. Every page is then an exhibit in itself.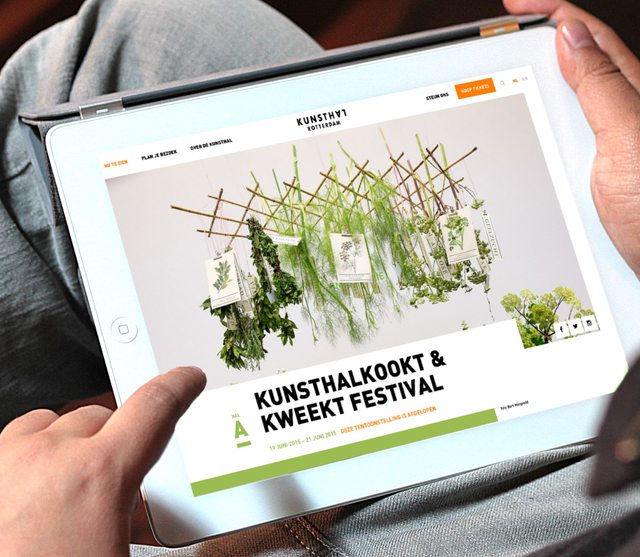 Result
A surprising, dynamic website. Kunsthal.nl visitors get to choose: jump to practical information, dive deep into an artist's work or just meander through nearly 25 years of unique exhibits.
The new website won an iF Communication Design Award 2016.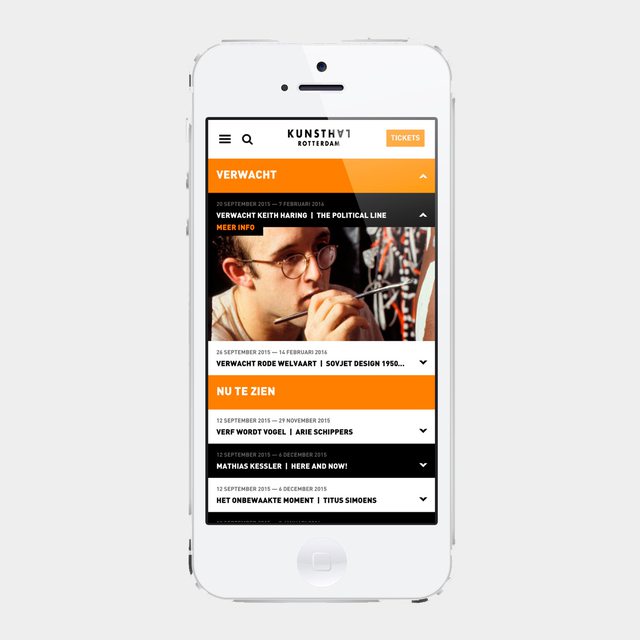 Would you like to know more?