Cases
Making dedication visible.
Making dedication visible.
Since 1922, the Netherlands Bach Society has been bringing the music of Bach to the attention of aficionados in the Netherlands and abroad. Idiosyncratic and driven, the leading ensemble time and time again throws new light on the work of Bach.
In the run-up to its 100th anniversary, the Bach Society has started an ambitious project: All of Bach - performing the entire oeuvre of Johann Sebastian Bach, recording it as audio and video and sharing it online with the world. Fabrique developed the website allofbach.com for the Bach Society.
Question
Develop a platform on which we can present all the works of Bach in video form in the coming years. And where all Bach aficionados can find inspiration and deepen their knowledge.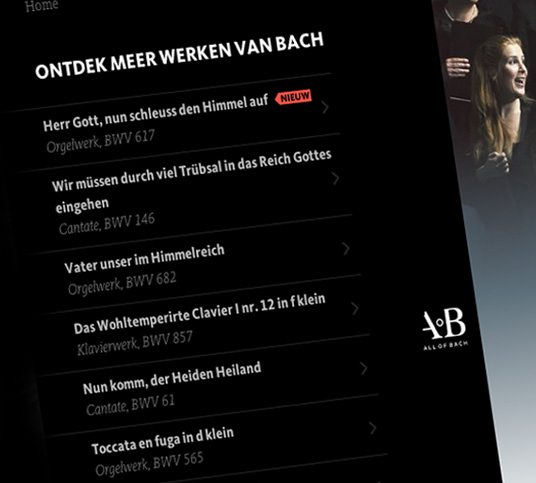 Solution
Using modern tools, All of Bach brings the ambience of Early Music to life. Each piece of music by Bach will have its own page, on which you can choose from four sections. The work can be seen and heard in full. Musicians explain what in the music touches them. The story behind the composition is revealed, and the forum provides a space for public responses.
Allofbach.com is inviting, but not obtrusive. The tone and design reflect the love and dedication which the Bach Society puts into performance of the compositions. Large-scale and compelling, while at the same time intricate and intimate; classical without being stuffy.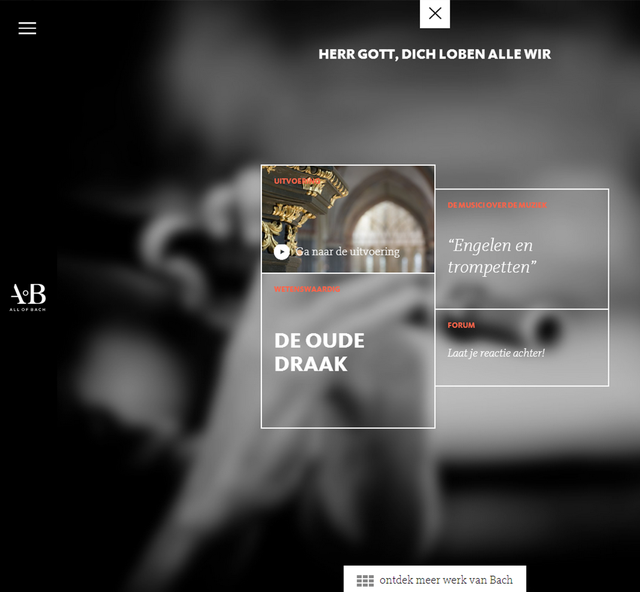 Result
Compelling, tempting, poetic and surprising. All of Bach allows you to discover the beauty of the work of Johann Sebastian Bach in a playful manner, thereby drawing you deeper and deeper into the world of the music.
Immediately after its launch, the platform attracted tens of thousands of visitors from no fewer than 127 countries.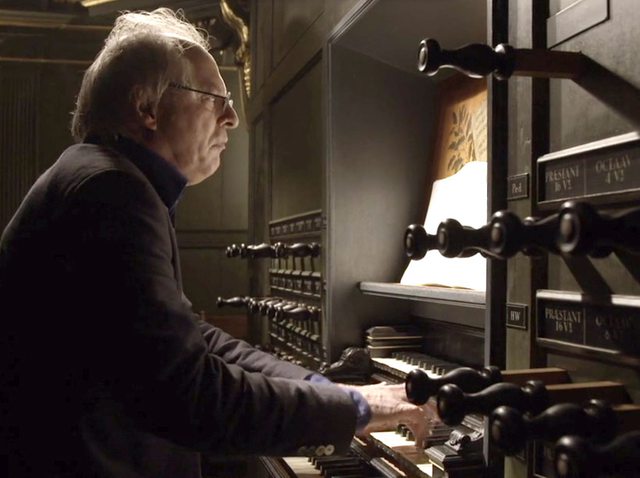 Would you like to know more?