Cases
3Suisses webshop
Revamping a French fashion giant.
3Suisses is one of the biggest online department stores in France. An international company with a rich history going back to 1932. In 2012, 3Suisses did away with its physical shops, in order to focus fully on being a pure player online. In a pressure cooker project, Fabrique tackled not only the visual identity and print resources, but also the webshop.
Question
Within five months, make our website five years ahead of its time. We want more branding and more conversion.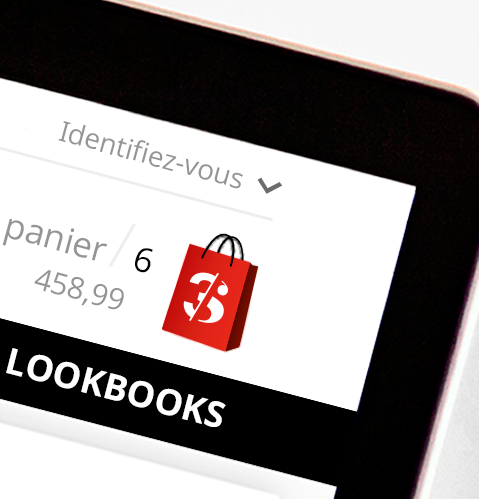 Solution
3Suisses.fr needed a clean-up. We have improved the arrangement of the assortment, the navigation pages and we made many pages much simpler.
We brought more fashion sense and style in the shop. Not haute couture style, but a style that suits the ambition of the new brand. 3suisses.fr therefore is no longer a complicated online catalogue, but an inspiring, high-conversion webshop.
Together with the editors of 3Suisses we devised several building blocks, which 3Suisses can mix and match endless and range from busy promotional pages and subtile inspiration pages. And of course it also works on your mobile.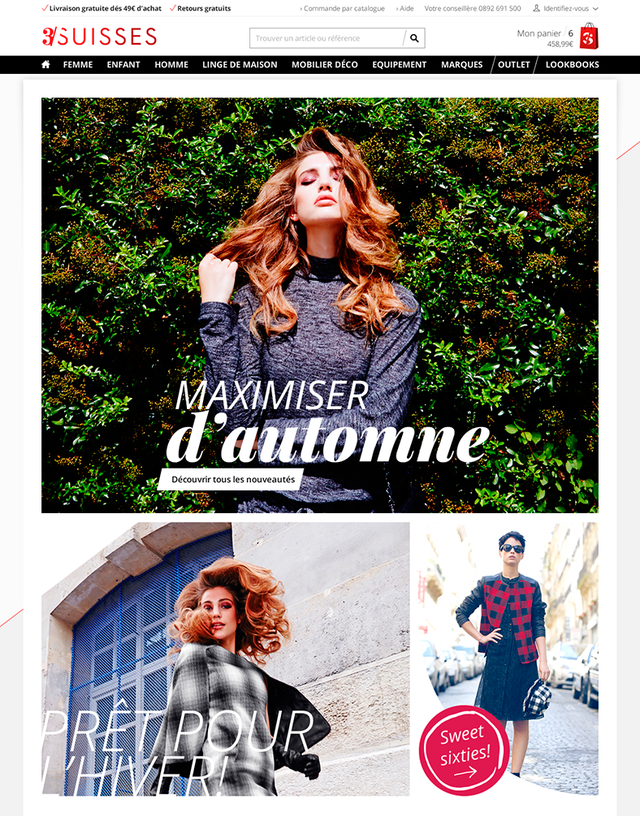 Result
Because of the very short time, we had to make keen choices. Quick after a first 'quick wins' release followed a second major release, with optimizations in all parts of the site. 3suisses.fr has a new, contemporary image which is seamlessly in line with the brand. An excellent basis on which Fabrique will be building further in the future by adding new functionality.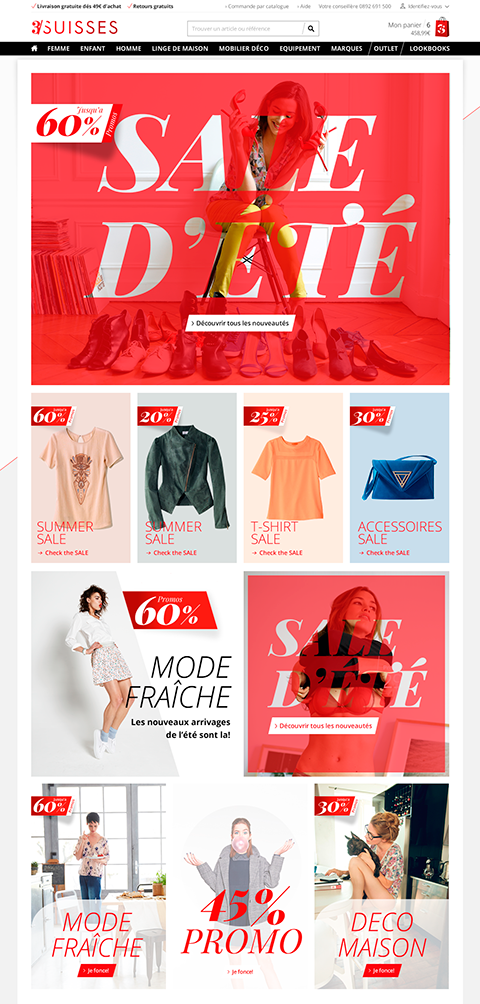 Would you like to know more?