Lowlands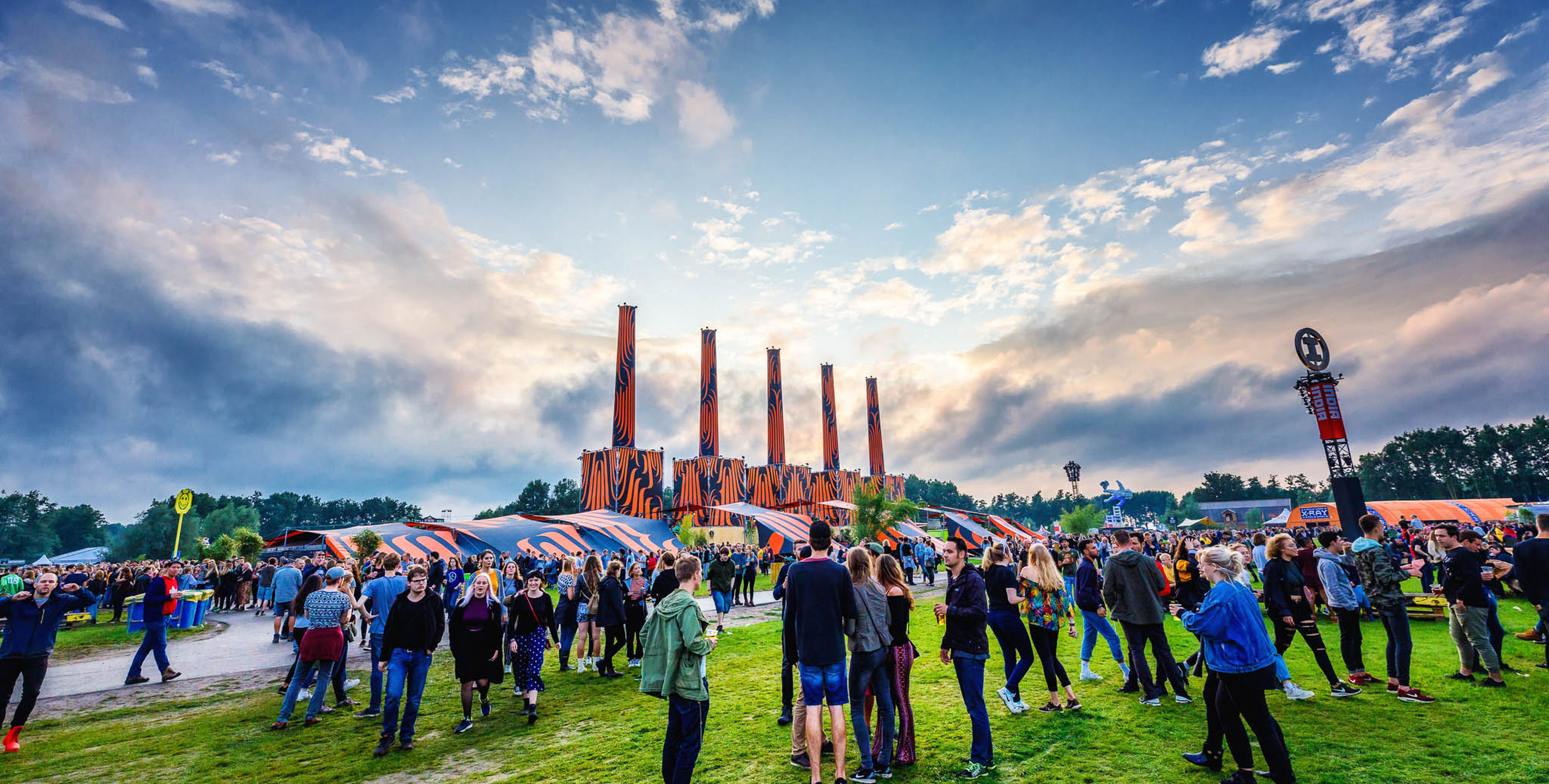 Lowlands stands for stubborn and contradictory. And that is precisely the feeling that organizer MOJO also wants to communicate with the website. The kaleidoscopic animations are therefore everywhere. Wild, cross and sometimes even hypnotic.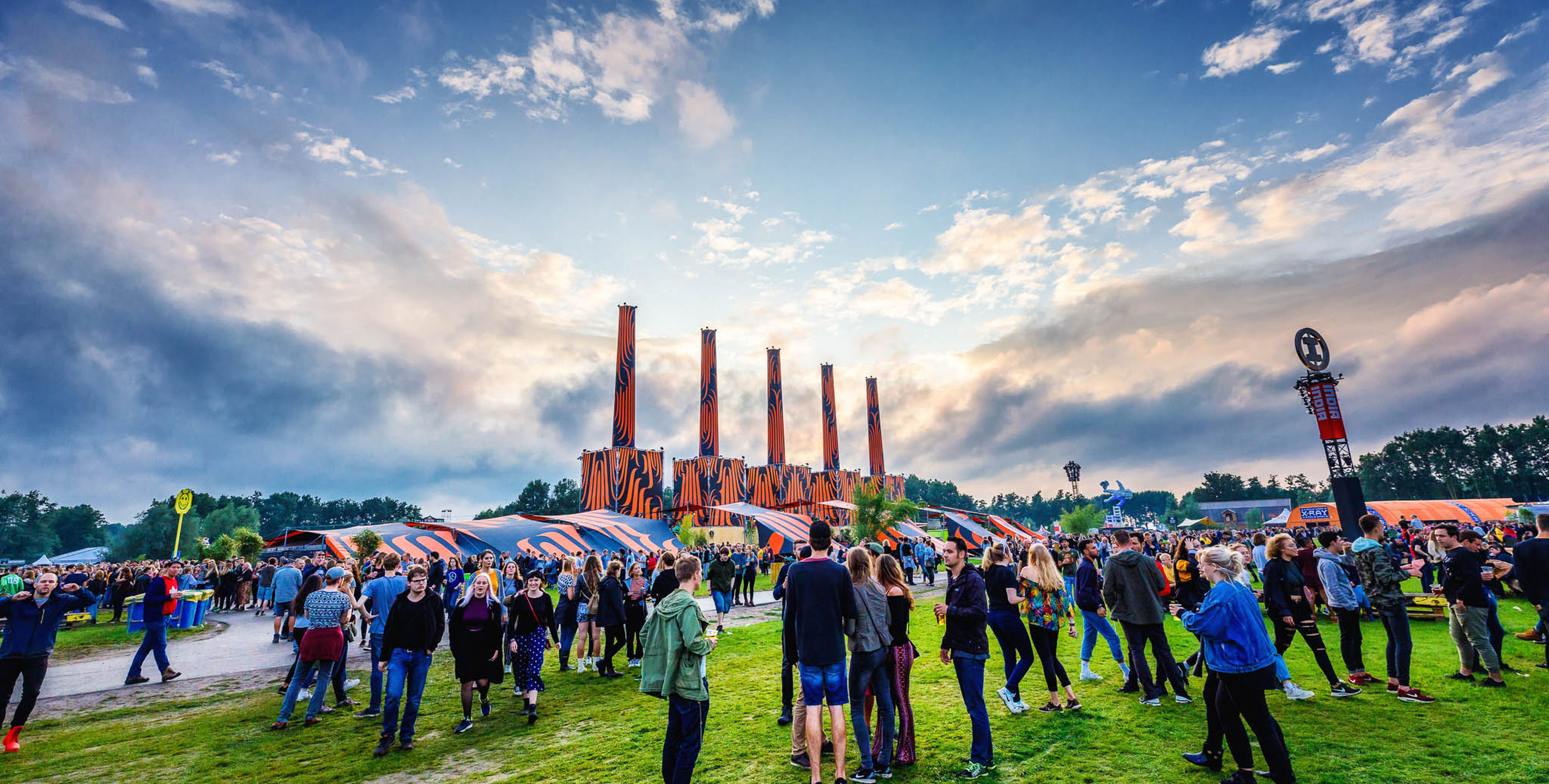 Rowdy, mind-blowing lines
Lowlands and Fabrique are friends. We have been working for the festival since the very first Lowlands site in 1998, and since the 2017 edition together with designer Hansje van Halem. We translated her rhythmic and hypnotic lines for online use, and simultaneously created new leaps in interaction and technology.
Mobile first design
Mobile use is high among Lowlands' young target group , which is why the site was built mobile first. We've made clear choices regarding the elements of the new navigation concept. By making the navigation more basic, we can give the new house style an actual podium on every page. Using a mobile, you can swipe the menu, with the Lowlands tent as the central point.
Keep discovering
Just like at the festival itself, you will continue to discover new acts on the site. Via videos and links to social media and Spotify. And the new LLowcast podcast, interviews and fun facts.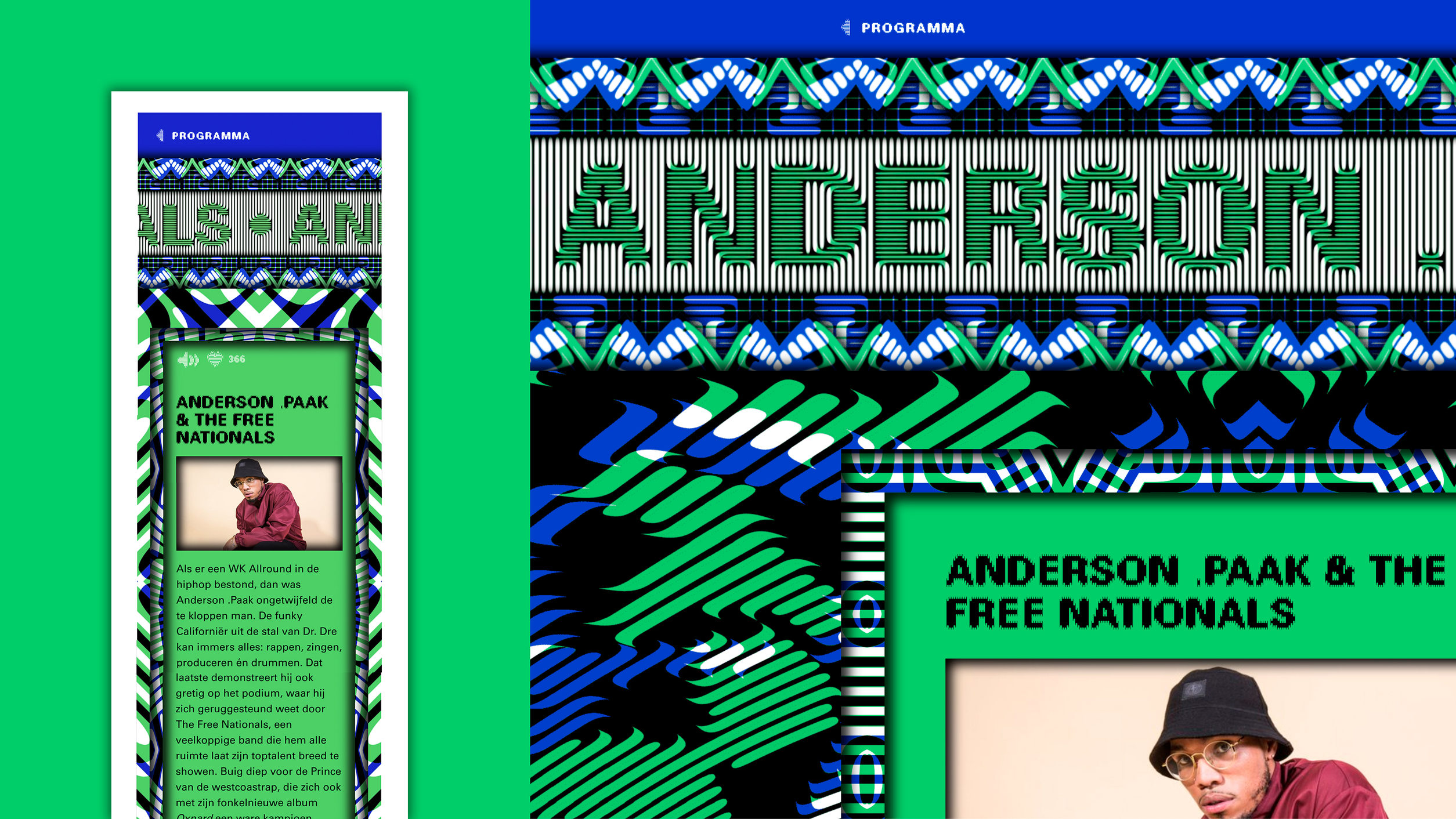 The site is mind-blowing, rowdy and user friendly all at the same time. With plenty of space for organised chaos and the typical Lowlands atmosphere and energy.
Together with
The collaboration consists of a colorful group of creatives. From chief designer to animators, from software programmers to interaction designers. Lowlands gives all partners a lot of freedom, resulting in unexpected perspectives. This is not only reflected in the marketing expressions, but also in physical form during the festival itself.