Cases
Where the tenant becomes the boss.
Where the tenant becomes the boss.
Housing association De Key manages more than 37,000 homes and apartment buildings in Amsterdam, Diemen and Zandvoort. In recent years, however, De Key has changed from a straight-on service provider to a corporation. One where residents can handle their own affairs. By designing a new website, Fabrique facilitated this independence with form and content.
Question
Encourage more online self-reliance within our main target group: the tenants.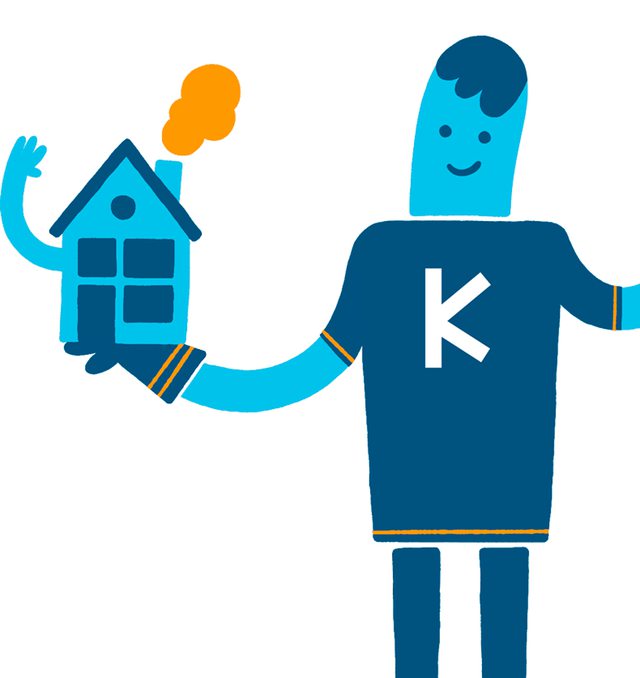 Solution
Improve the tenants' understanding about housing. Our goal was to match the level of telephone service, or even surpass it. So we put a great deal of energy into the interaction design and personalisation of the website.
We identified all the processes together with De Key, and spoke extensively with their customer service, repair service and administration teams. During the scrum, we worked together intensively to make the overall services smarter. Now more than 450 different repair requests can be processed on the website in a logical way.
The duotone illustrations make the site more friendly and accessible. The figure 'MacKeyver' helps tenants solve all manner of potential problems online. The photography showcases tenant diversity, without putting the actual people into the picture. Instead, the pictures focus on the various interiors; from old-school cosy to everything-in-its-place IKEA.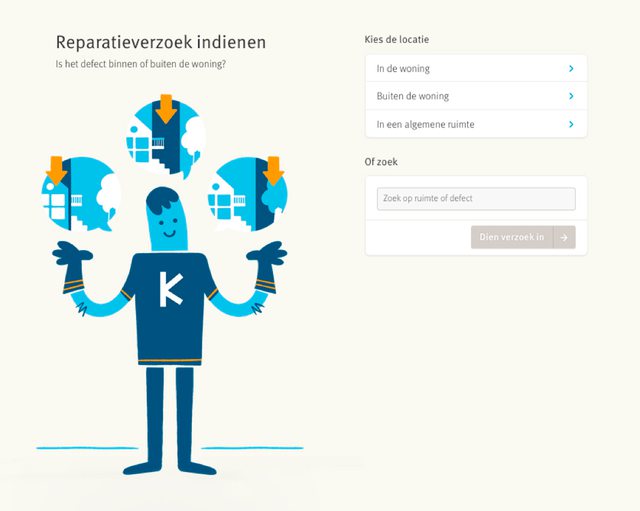 Result
Crystal clear and friendly. De Key creates a paradigm shift in the housing sector by providing tenants with a highly usable website that really brings their understanding of housing to a new level.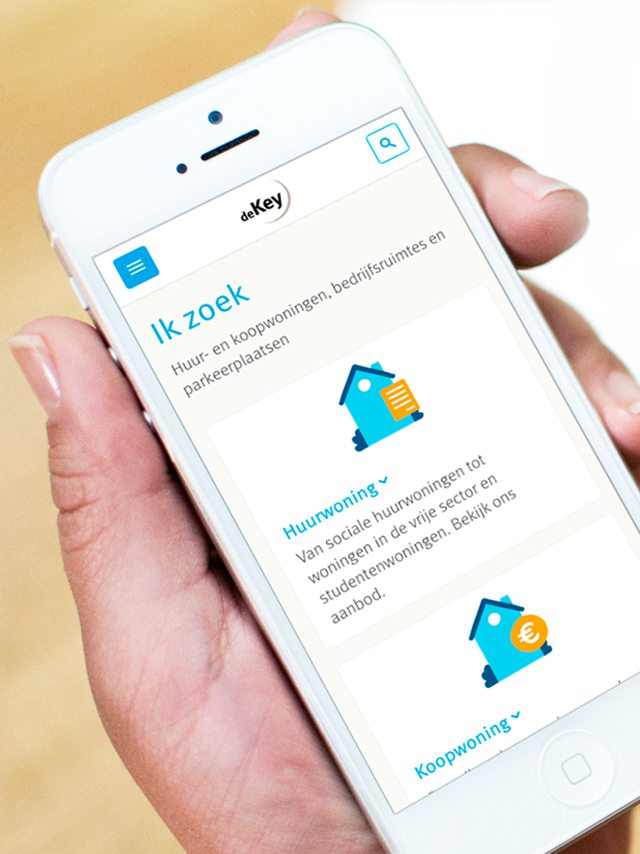 Would you like to know more?