Cases
Thought leadership through facts.
Thought leadership through facts.
Heijmans is building the contours of tomorrow. The company has given itself the mission of taking a pioneering role in making construction smarter and more efficient. De Heijmans ONE and bike innovations like Bikescout demonstrate the innovative character of Heijmans. Fabrique developed a new website for Heijmans, which supports the ambition of Heijmans.
Question
Present Heijmans as the best and most innovative construction company by showing its 'thought leadership' and the areas of expertise of the company.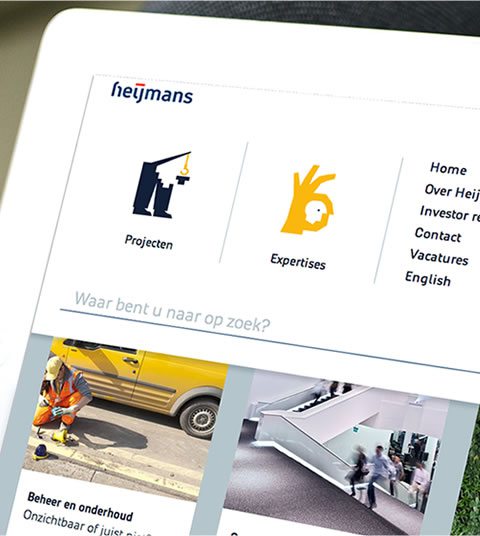 Solution
Thought leadership means you are the forerunner in your field by telling new things. Things people like to share. For the corporate site of Heijmans we let go of the classicle portfolio-structure of projectpages, 'How we work' and 'Contact'. Instead we developed formats which provides sharing stories.
Matching the concept 'Follow Heijmans, share the ambition', we developed a set of editorial formats, which thanks to their low threshold and structure are easy to share on social media. Formats such as 'Five questions to…' and 'From the brain…' provide a clear picture of the innovative cooperation and culture at Heijmans.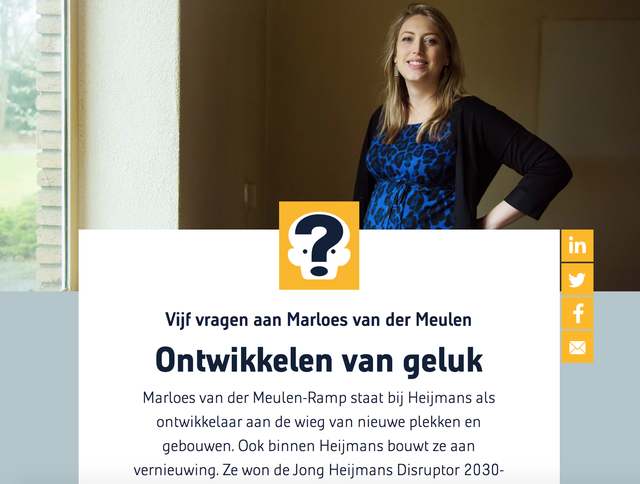 Result
A continuous publication platform that invites you to read and encourages you to pass the message on to others. Thanks to the strong concept in terms of the content, and the clear form and interaction, Heijmans.nl is highly distinctive within the otherwise fairly conservative world of construction.
Awarded with a Dutch Interactive Award 2015 in the category 'Corporate'.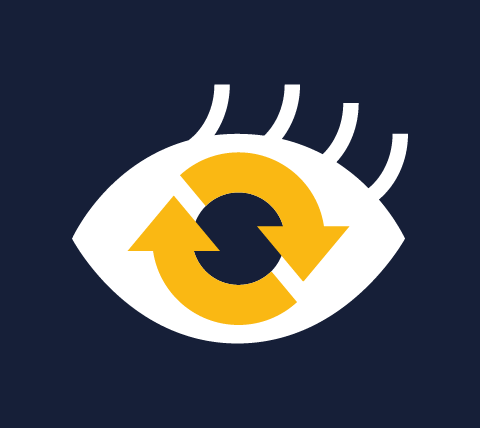 Would you like to know more?