Cases
Turning a number into a brand.
Turning a number into a brand.
9292 has been providing total 'door-to-door' travel advice for more than 20 years now. But 9292 is more than a database which provides you with the fastest route from A to B. Fabrique also ensured that the added value of 9292 is expressed in the new brand.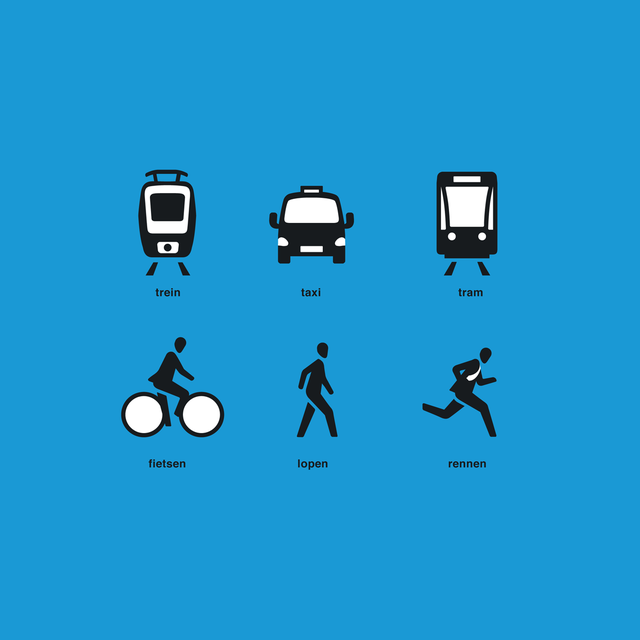 Solution
From travel advice to personal advice. Research among users revealed that passengers primarily saw 9292 primarily as functional and detached.
We formulated new core values to make 9292 more personal: 'accessible', 'proactive', 'engaged' and 'committed'. Or summarised in the new pay-off: 9292 keeps you company on your journey! 9292 is your travelling companion: a friend who also offers alternatives in the event of delays and detours.
Based on this approach, we made the logo more accessible by removing the black border around it. In the introduction campaign for the new website, we add an experiential aspect to the travelling. Not travelling 'from door to door', but – for example – 'from skating rink to kale'.
The emphasis in the photography is not on the train or the bus (these are often not even shown) but on people: travel is the tool, not the objective.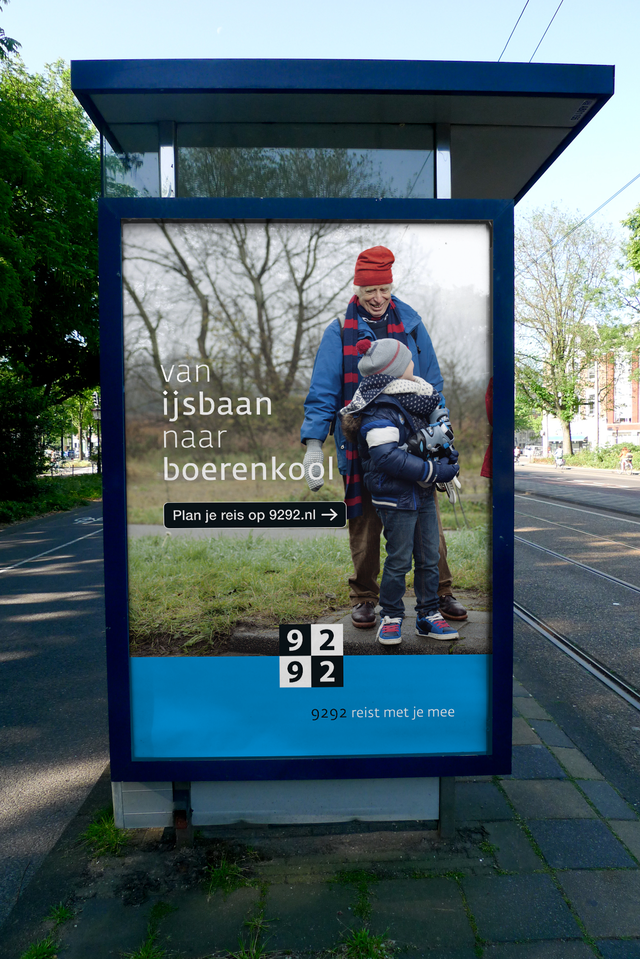 Result
From functional and the attached to a real brand, that we developed further on the basis of a single approach in the 9292 website and 9292 apps. We use workshops and copy sessions to realise the internal branding, so that the new brand also penetrated right into the fibres of the organisation.
Together with the upgraded web care, the new brand immediately realised a higher goodwill factor.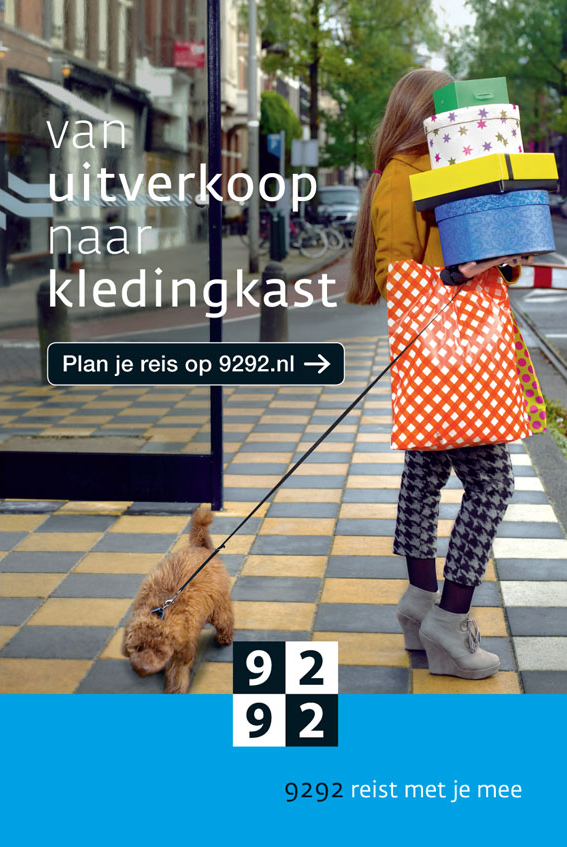 Would you like to know more?